Bonds Mill and Gate House
Bonds Mill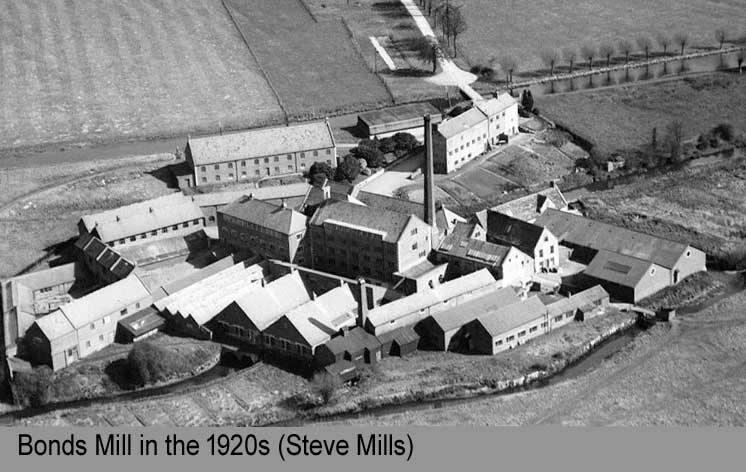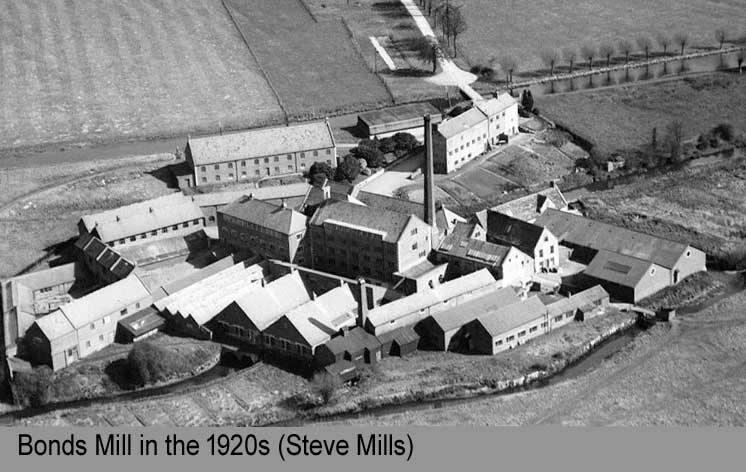 For many years, Bonds Mill was a major centre for the production of fine woollen cloth. It was originally powered by the northern stream of the River Frome which still runs through the site in an embanked channel along the side of the valley. A steam engine was installed in the nineteenth century and coal was delivered by canal. The cloth business declined in the twentieth century and ended in the 1930s.
When war threatened in 1939, the site was taken over by the Sperry Gyroscope Company to make equipment used to aid gunners aiming at a moving aircraft. Since the war, the site has been redeveloped as a trading estate, with a variety of modern businesses making good use of the old buildings.
Bonds Mill Gate House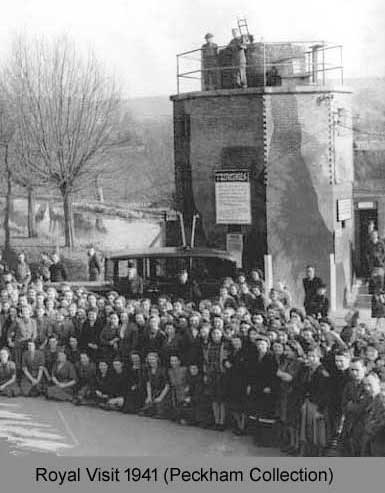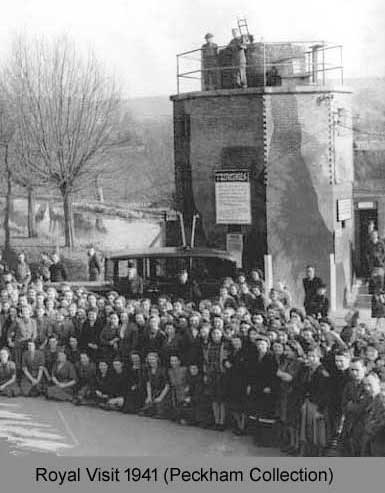 The curious building beside Bonds Mill Bridge was originally a Second World War pillbox with an upper storey having a light machine gun post on the roof. It was built in 1940 when Britain was at risk of invasion, and the upper floors were evidently provided to help defend the adjoining Sperry Gyroscope Co factory from air attack. The image records a visit to the factory by Queen Mary, the Queen Mother, in 1941.
The elevated roof also served as an observation post for aircraft spotters who could give reliable information about any approaching threat. Previously, many working hours had been lost because workers were sent to the shelters on the basis of vague remote air-raid warnings. The building is now a visitor centre, manned at times by Cotswold Canals Trust volunteers.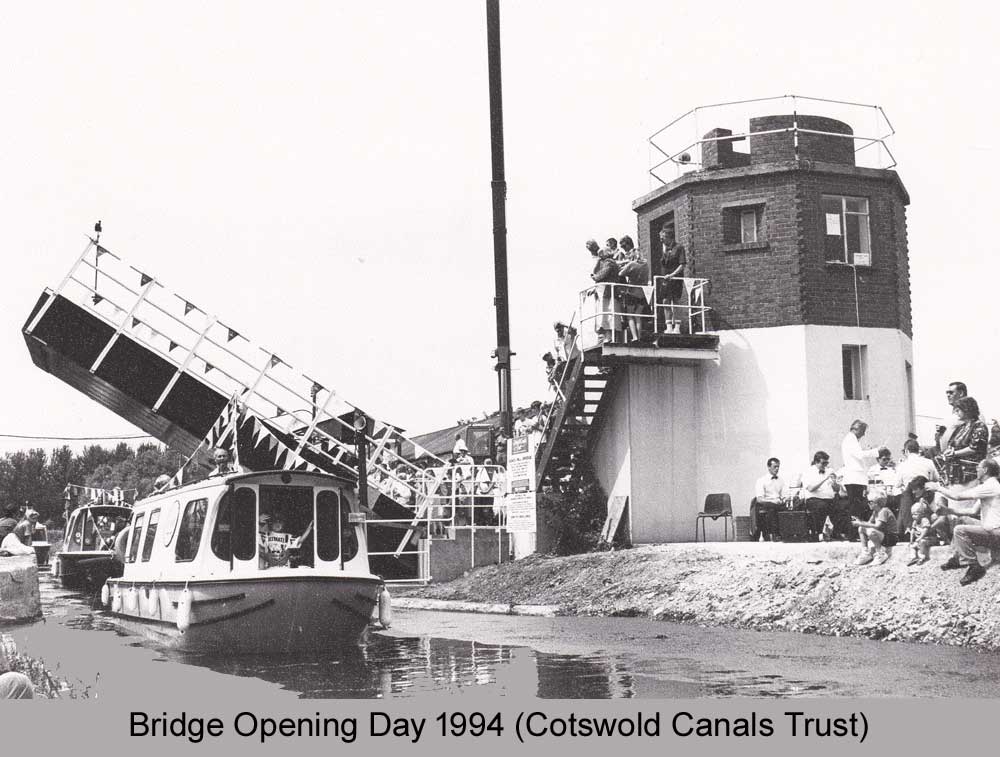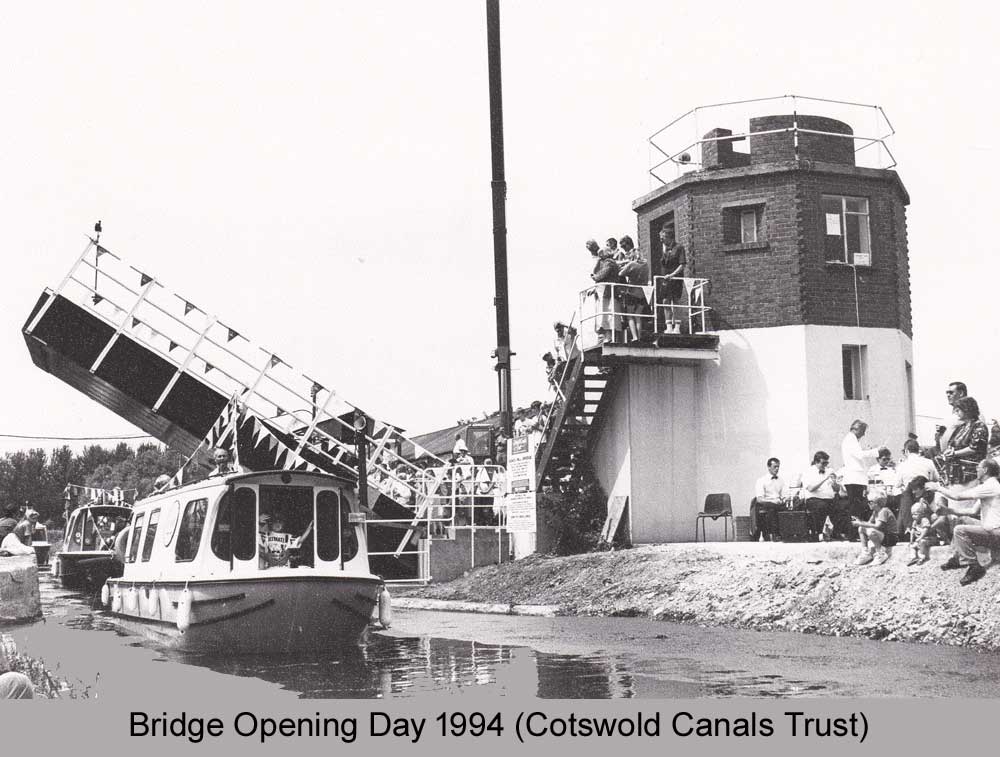 Bond's Mill Bridge
The original swing bridge that provided the only access to the mill was replaced by a strong but light structure in 1994. This was hailed as the world's first fibre reinforced polymer road bridge, but it was ahead of its time and it will need to be replaced.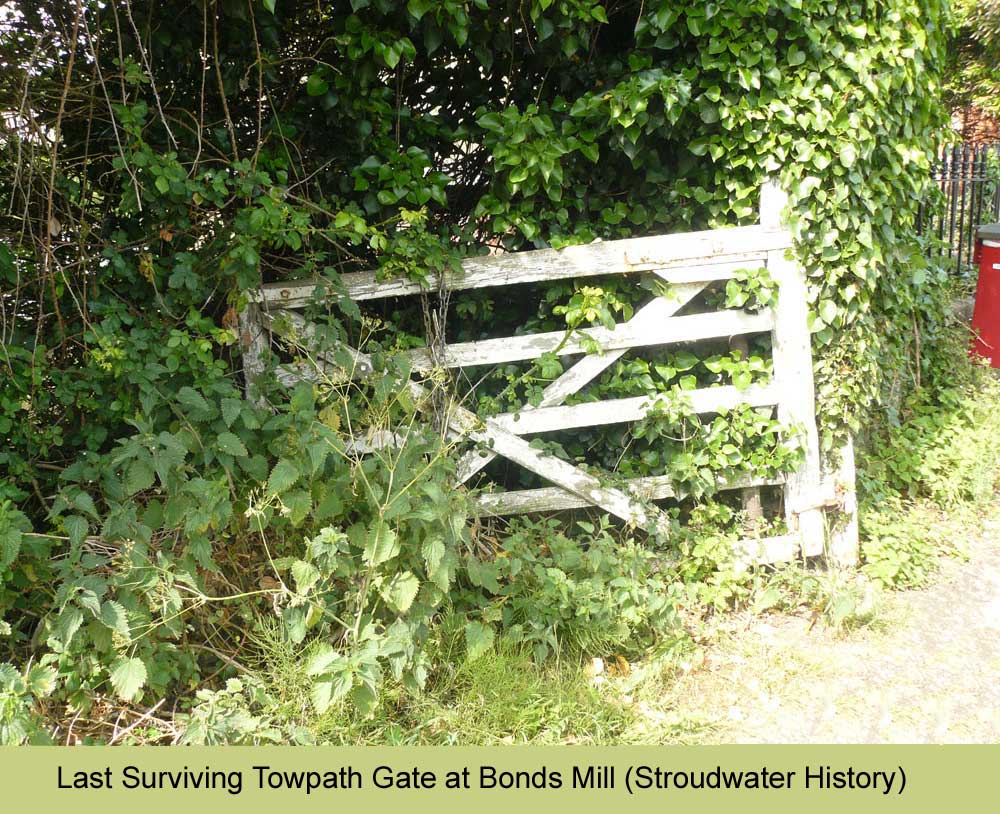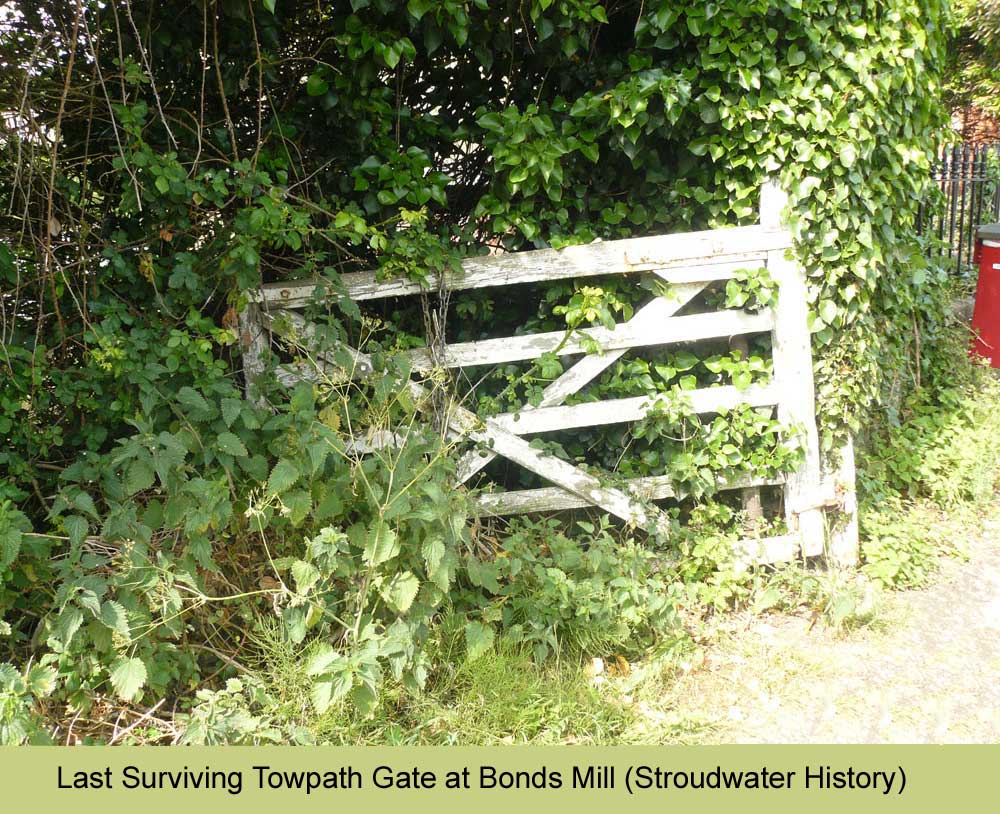 Towpath Gate
Towpath gates were once common along the canal as the towpath was open to the neighbouring field in many places and a gate was needed at each field boundary.