Bristol Road Wharf and Lock
The site of the wharf can still be seen to the west of the A38 Bristol Road, but the lock has been cleared away.
Bristol Road Wharf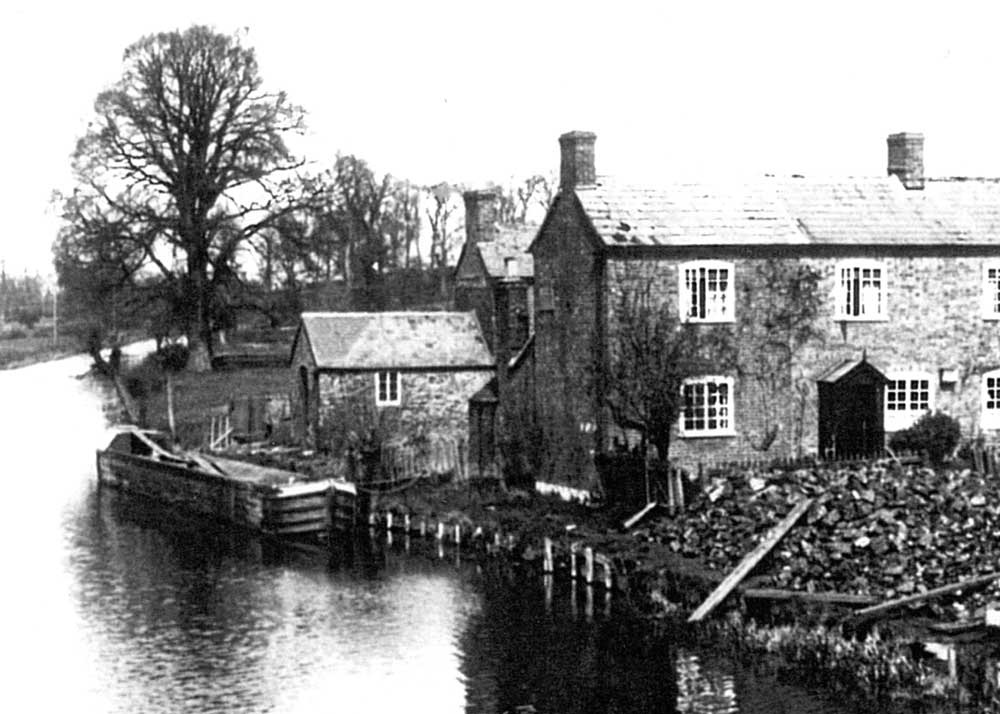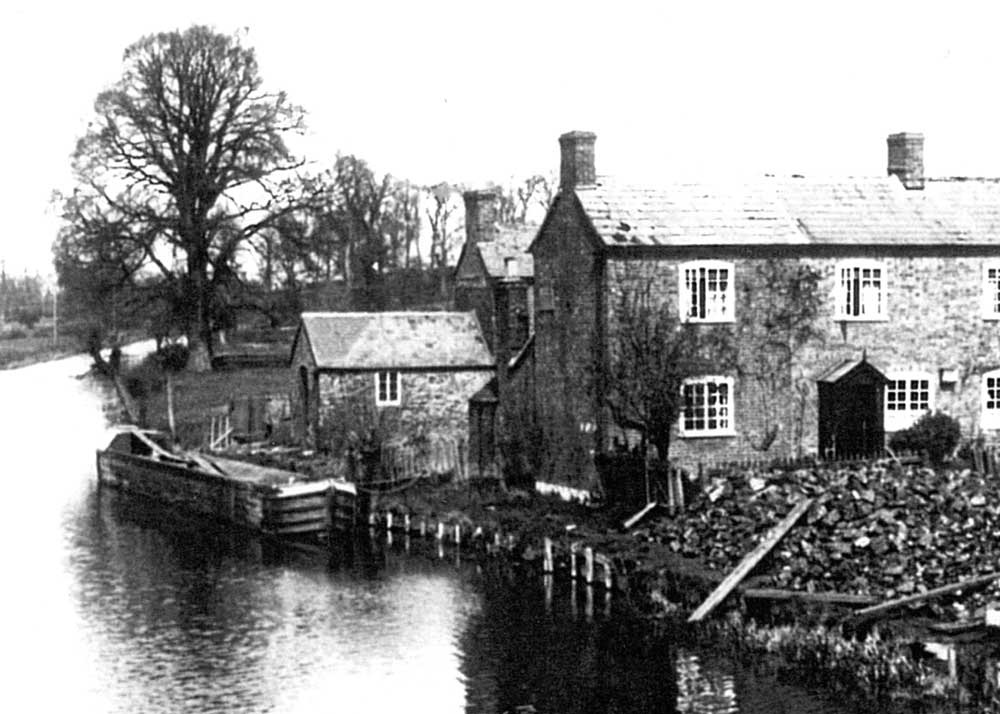 This wharf was the first to be opened on the Stroudwater Canal when construction from Framilode reached this point in 1776. It continued to handle coal and road stone throughout the life of the canal. At times the wharf received special cargoes destined for Fromebridge Mill on the other side of the valley.
The Wharf House (nearer the road) was occupied by a succession of tenants who traded as coal merchants and were paid a small wage to look after the nearby lock. The second house began as a small warehouse for storing perishable goods and was later converted into a house for a Stroudwater Company employee. Both eventually passed into private ownership and have been much extended in recent years.
Bristol Road Lock and Bridge
The canal originally passed under a hump back bridge carrying the Bristol Road and through a lock on the east side of the road. Both bridge and lock were built in 1777 and were brought into use in the following year when the canal opened through to Eastington.
After the canal closed in 1954, the bridge was replaced by an embankment and the lock gates were replaced by a concrete dam. Then in the early 1970s, the bridge and lock were cleared to make way for a roundabout connection for a link road to the nearby M5 motorway junction. To help the restoration of the canal, Highways England have recently financed the building of a channel across the roundabout, completed in 2020.
Pillboxes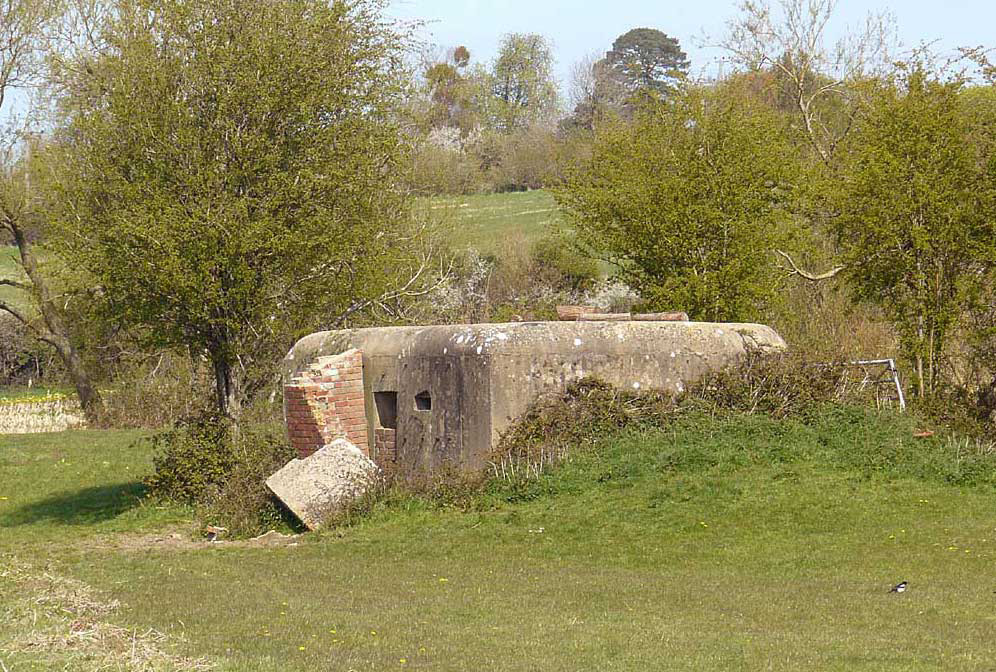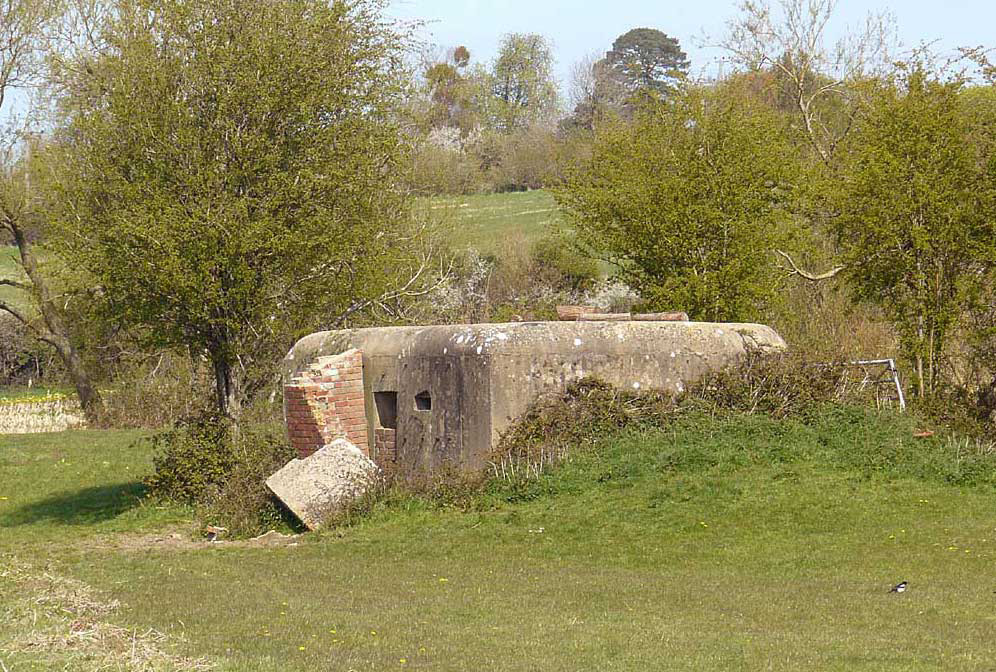 Near Bristol Road Wharf are the remains of a Second World War pillbox built in 1940 when Britain was threatened with invasion. A second pillbox stands beside the access road to Fromebridge Mill. They were part of Stop Line Green, a line of defensive structures intended to defend the Bristol area from an attack from the east, but a change in government policy made the project redundant before it was completed.