Eastington Wharfs
As well as the main coal wharf beside Pike Bridge, there was a second coal wharf for a time and later a stone wharf.
Eastington Coal Wharf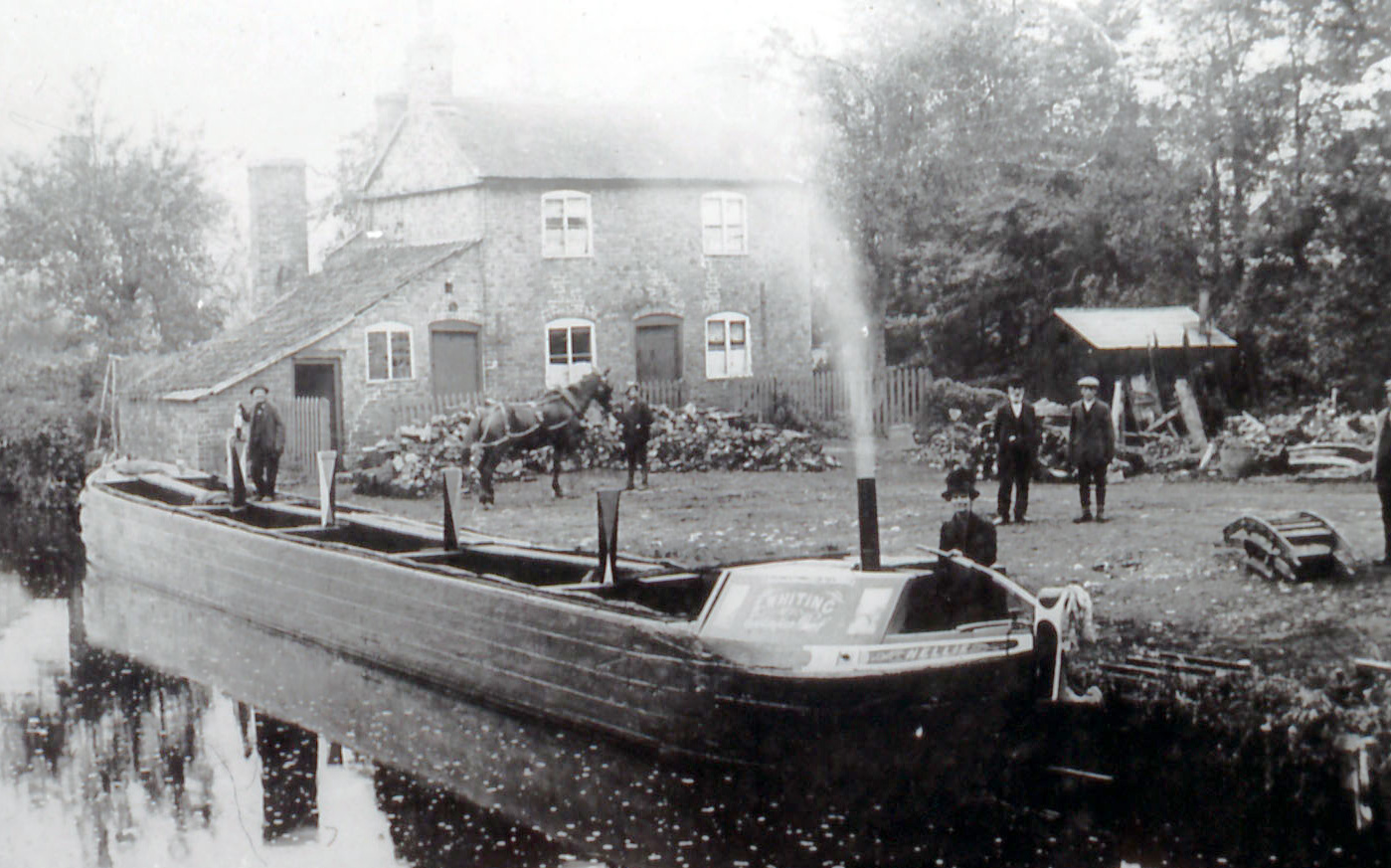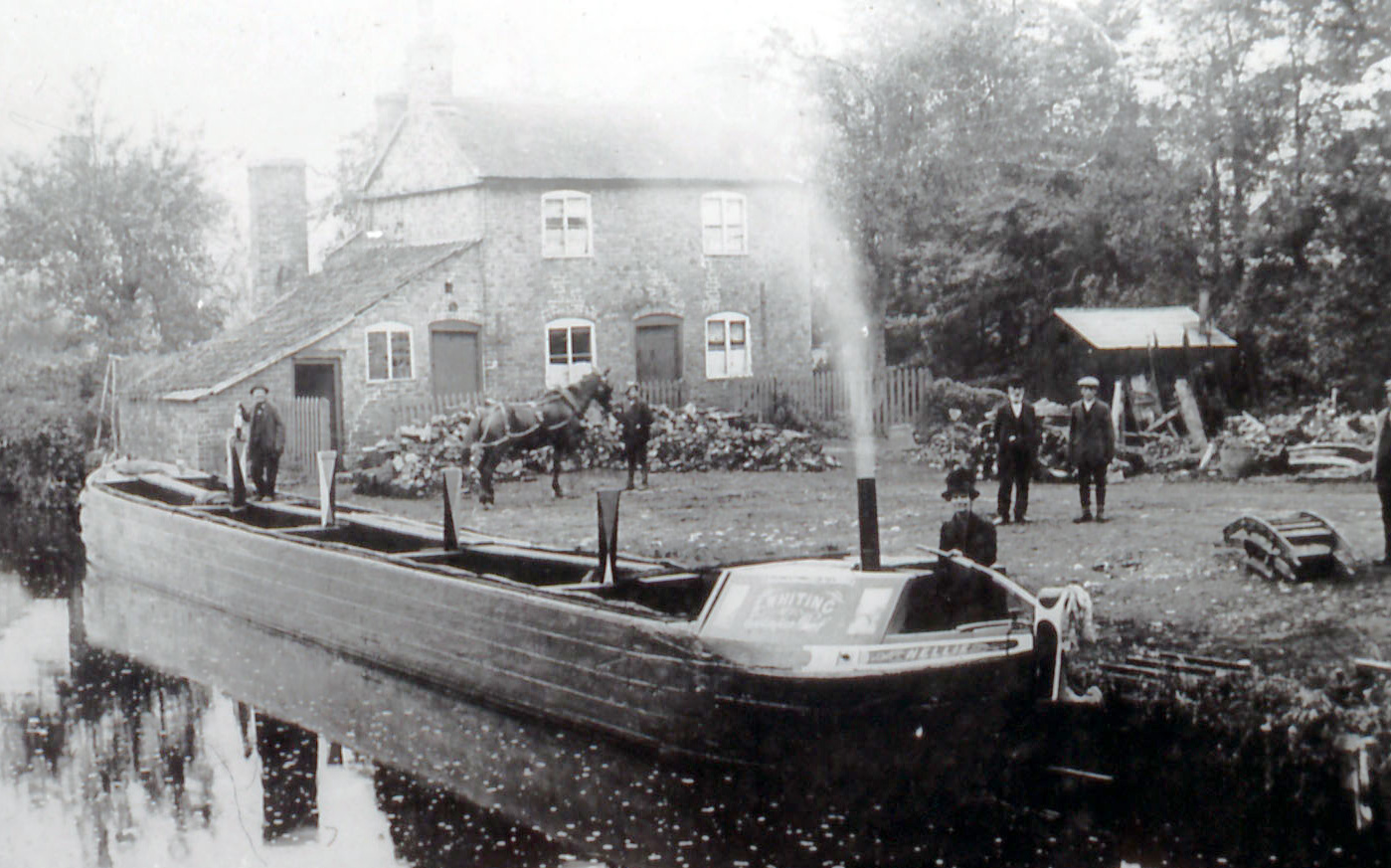 The original Company-owned wharf on the north side of the canal had little space for storage, but after 1840 its area was inceased by encroachments on waste ground beside the road. The house had been extended/rebuilt in 1825 and was home to a succession of coal merchants who supplied the local area. (For the first coal to Eastington, see First Coal.)
After the canal closed, the premises were sold to the sitting tenant who continued to sell coal delivered by road.
Albert Wharf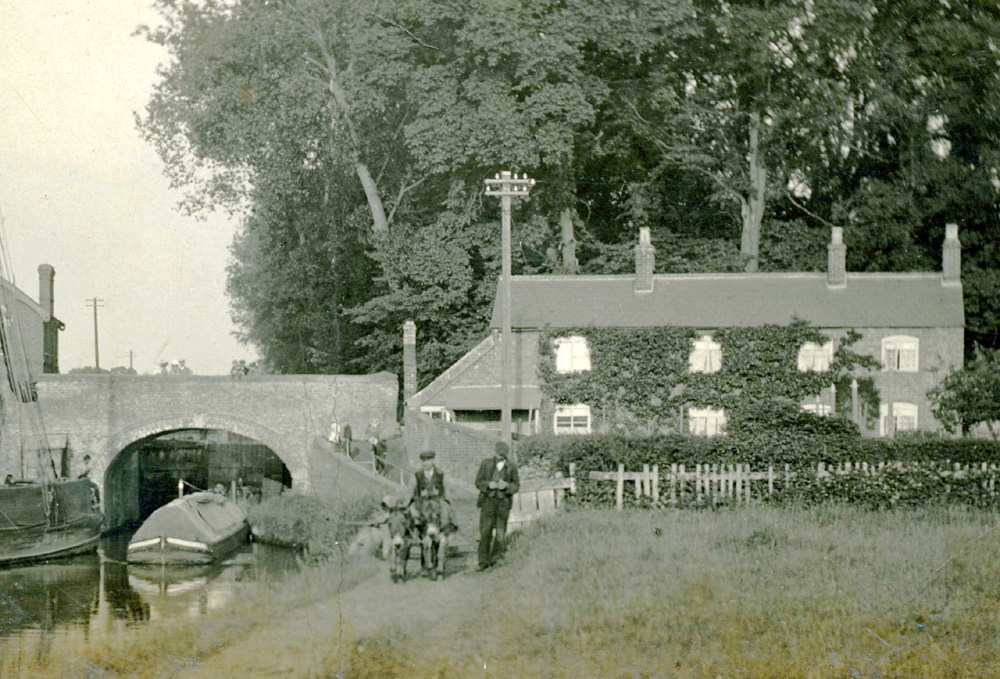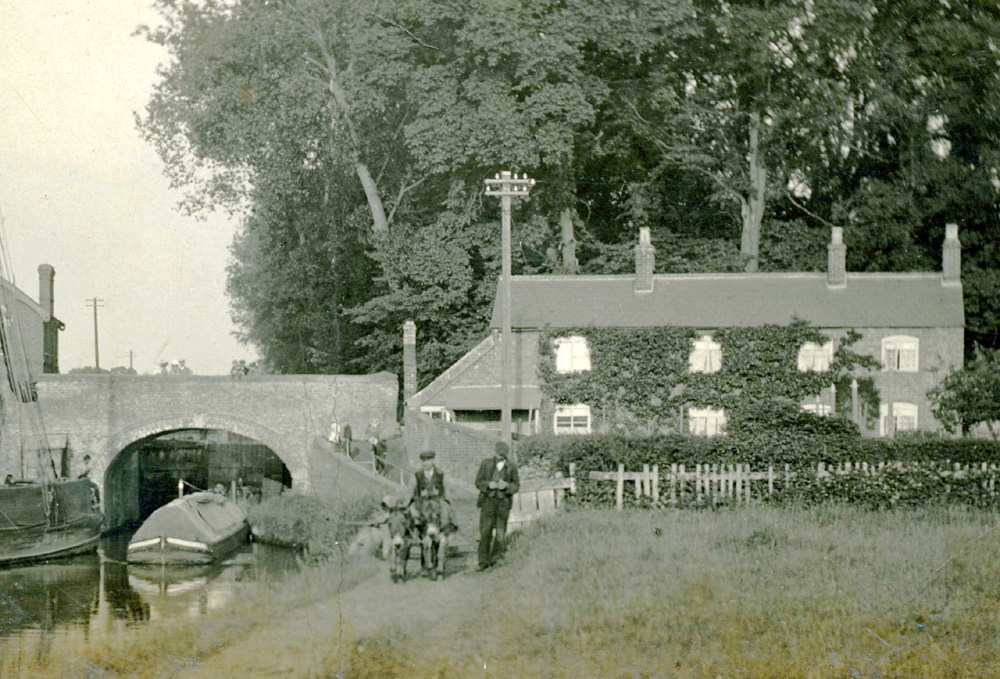 Privately owned premises adjoining Pike Bridge on the south side of the canal became a second coal yard in the 1830s and 1840s. This was known as Albert Wharf - presumbly named after Queen Victoria's consort. Later the house (known as Bridge House) was extended and became home to the foreman of one of the local cloth mills.
This house had to be demolished when Pike Bridge was rebuilt and the road realigned in 1924, and then the plot served as a County Council storage area.
In recent years the plot has become the Western Depot of the Cotswold Canals Trust volunteers.
Stone Wharf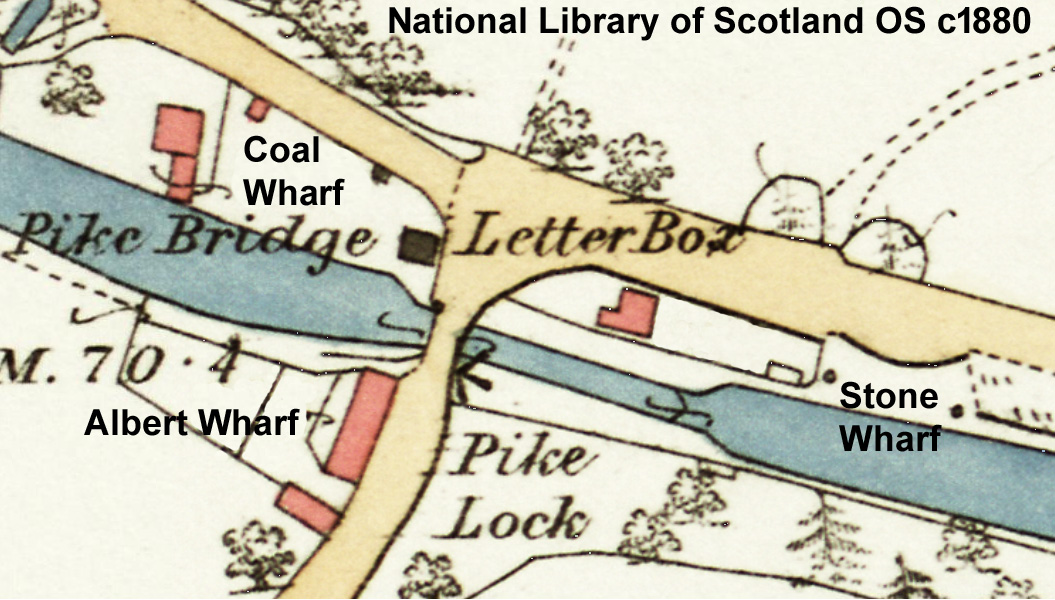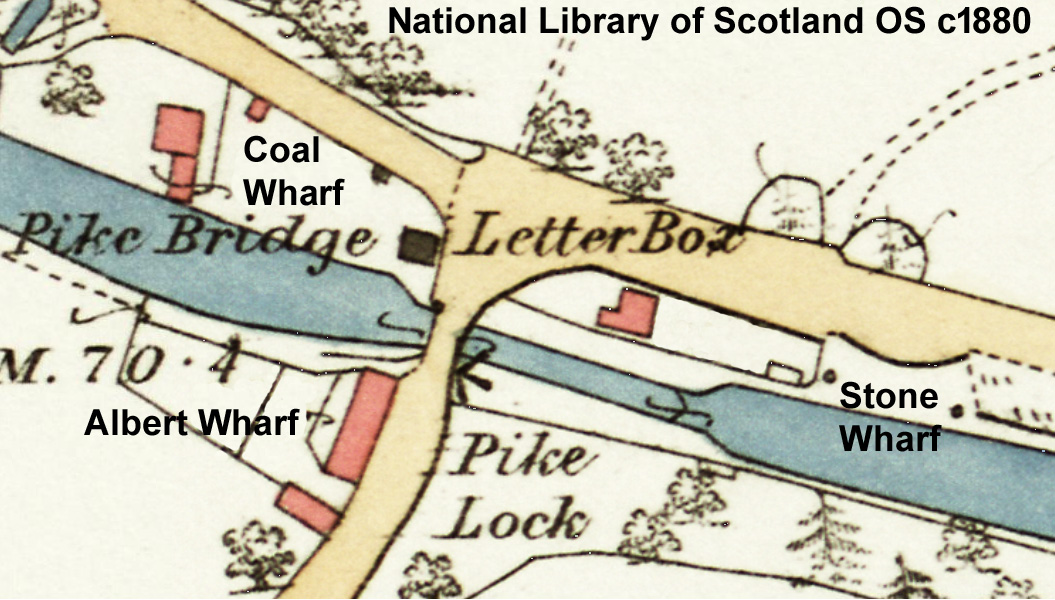 In 1874, a third wharf was established just above Pike Lock adjoining what is now the lock house garden. Initially intended for off-loading wheat destined for Millend Mill in Eastington, it was mainly used for discharging stone for the local roads.
On the side fronting what was then a turnpike road, there was a low curved wall intended for a wagon to come alongside to receive goods. Initially, however, the hauliers only had end-loading wagons, and there were complaints when the shafts of those wagons were left protruding into the main road.
Sources
For increased size of coal wharf, see Tithe and OS maps.
For extension/rebuilding of house, see D1180/1/3 p373, 400.
For Albert Wharf, see the Tithe Apportionment and census returns for the Griffin family
For Bridge House, see deeds in C/DC/H/4.
For design of 'stone' wharf, see drawing D1180/10/19.
For shafts protruding into road, see D1180/9/4 p419.