Newtown Lock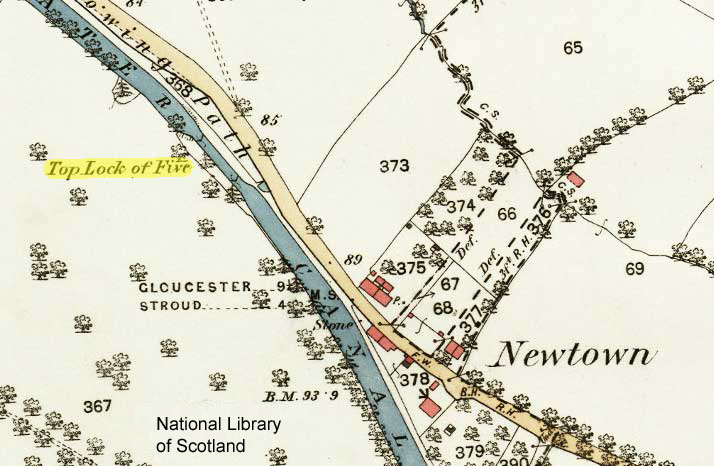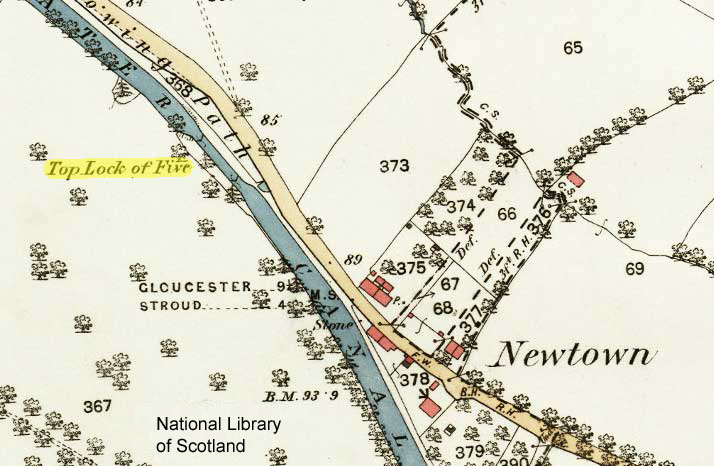 Built in 1778, for many years this lock was known as Top Lock of Five in recognition of its position in the flight of five locks that raised the canal up the hill past the village of Eastington.
The current name derives from the nearby settlement of Newtown which developed in the early nineteenth century beside the canal and the turnpike road - away from the existing villages of Eastington and Stonehouse. Long term residents in the nineteenth century included woollen cloth mill workers, a lock keeper, a shipwright and a beer house keeper.
Newtown Lock Restoration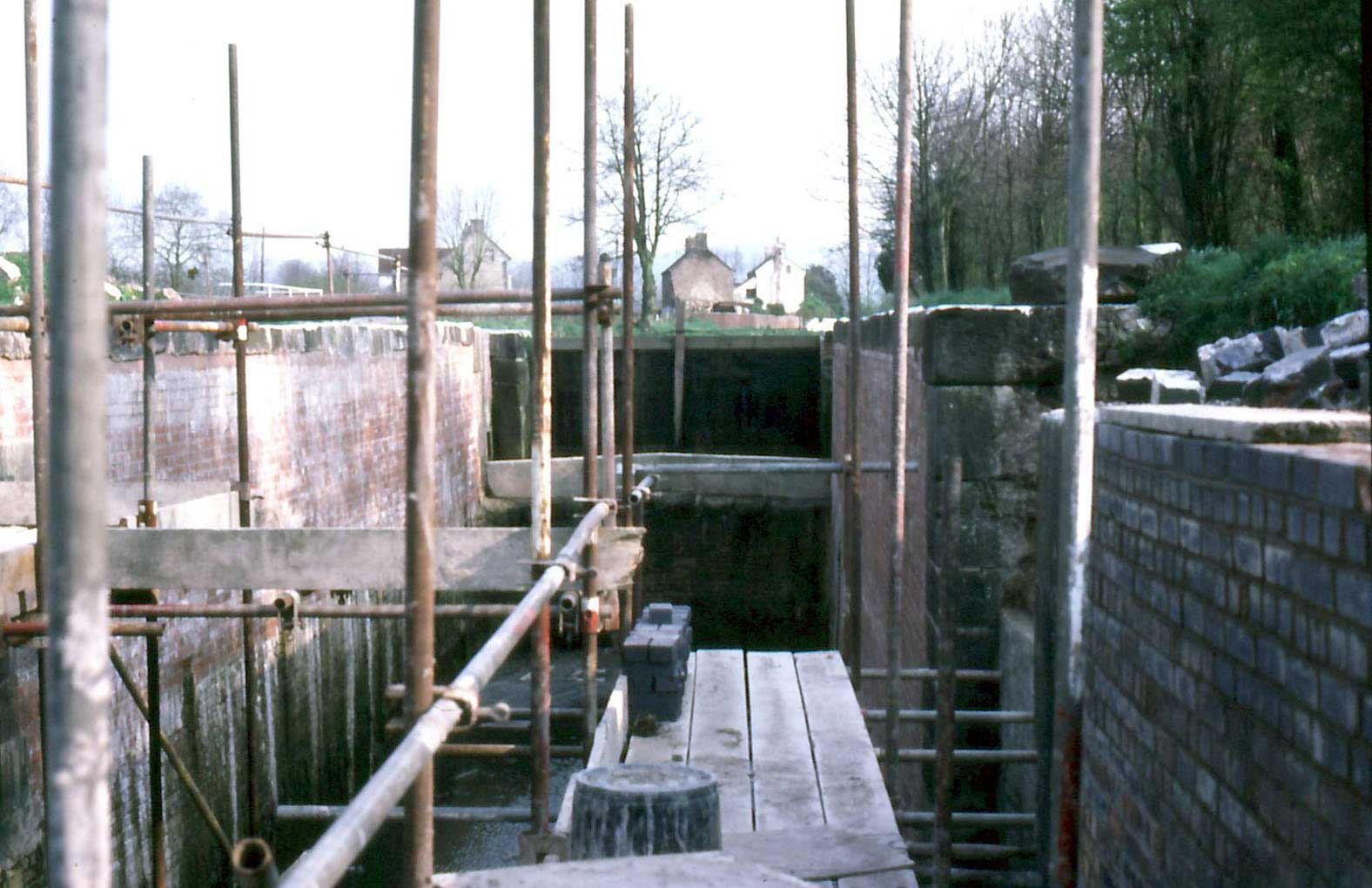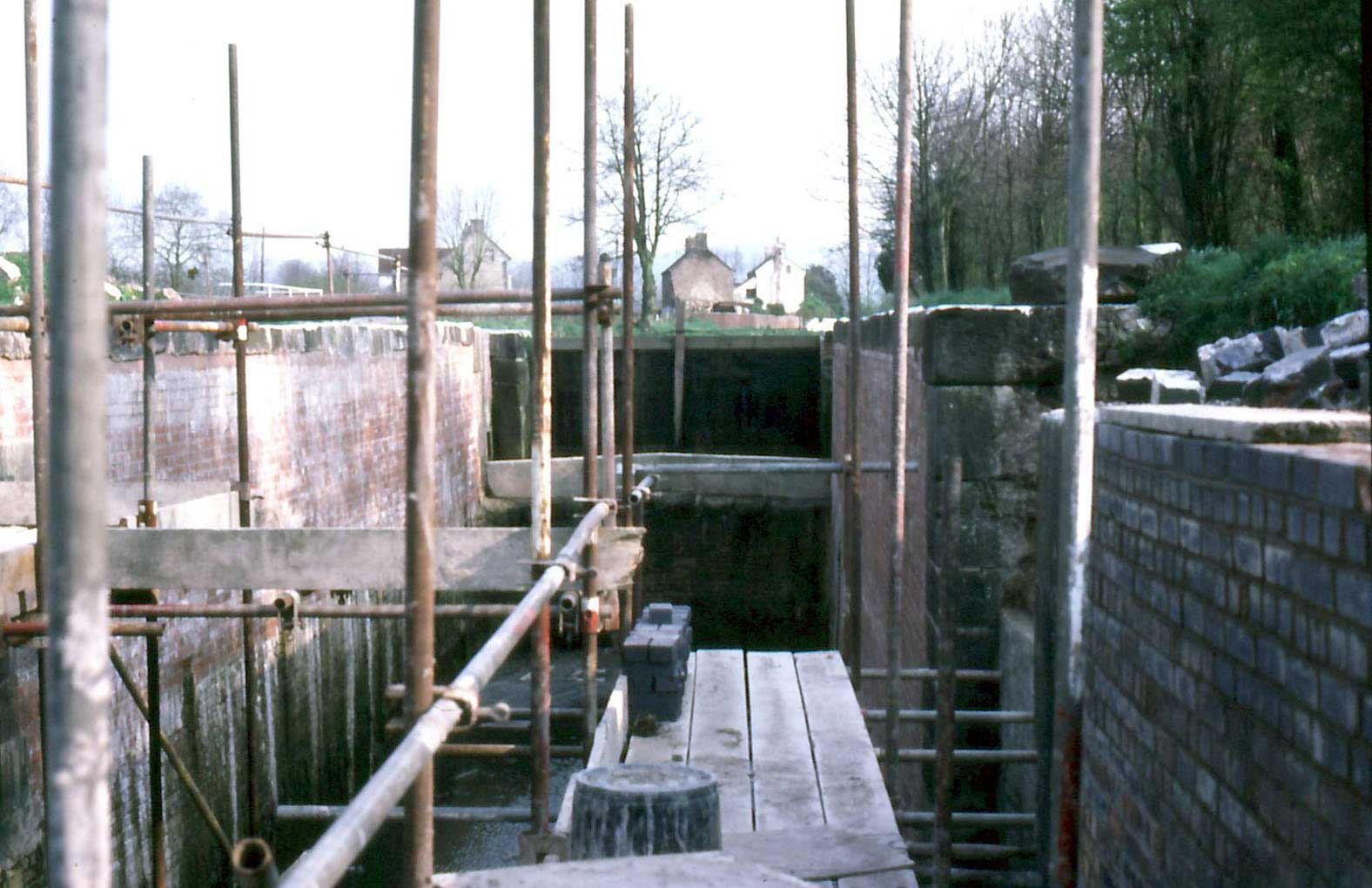 Sometime after the canal was closed in 1954, the old wooden gates were replaced by a concrete dam to maintain the water levels suitable for local fishermen. Then in 1978 the forerunner of the Cotswold Canals Trust started to organise working parties here to help promote the aim of full restoration.
Volunteers worked at weekends and during week-long camps, later having some support from subsidised Manpower Services labour. After much hard work, Newtown Lock was the first on the Stroudwater to be fully restored, and the first boat passed through in October 1991. A plaque on one of the upper gates remembers David Boakes who was secretary of the Canal Trust during this period and died in 1989.
Newtown Lock Boundary Stones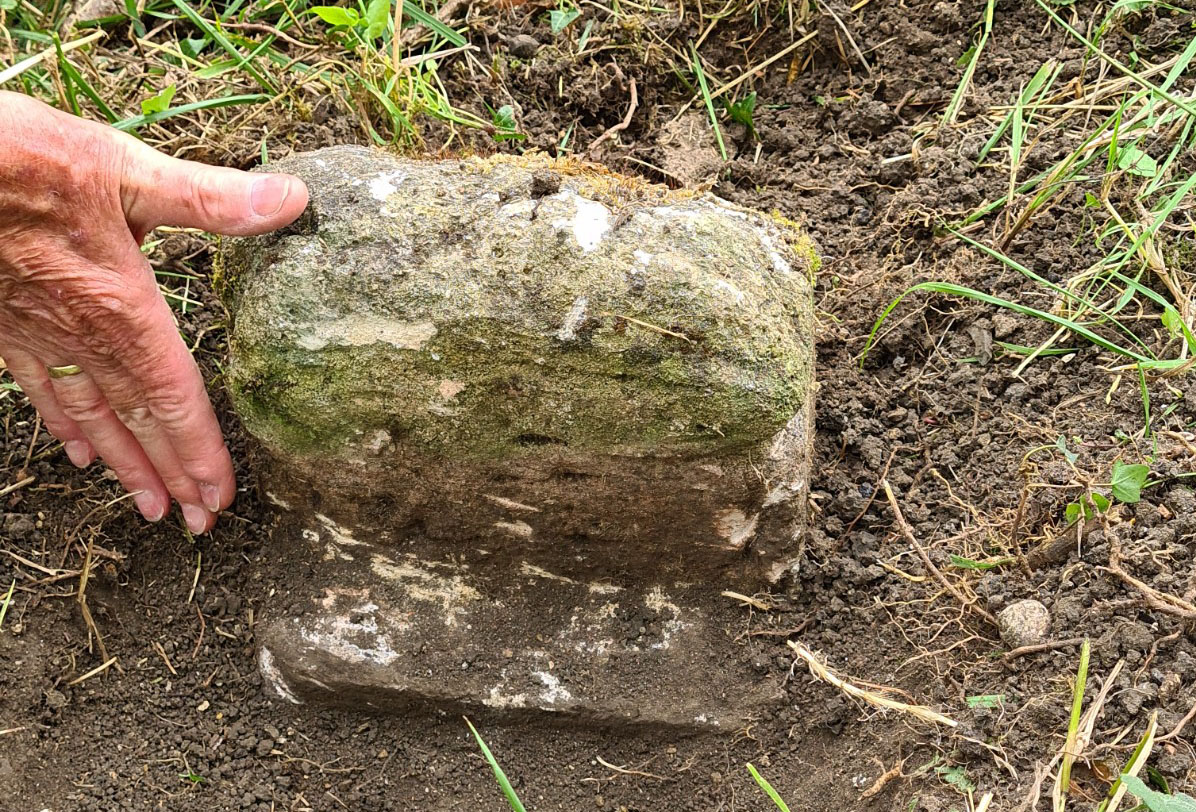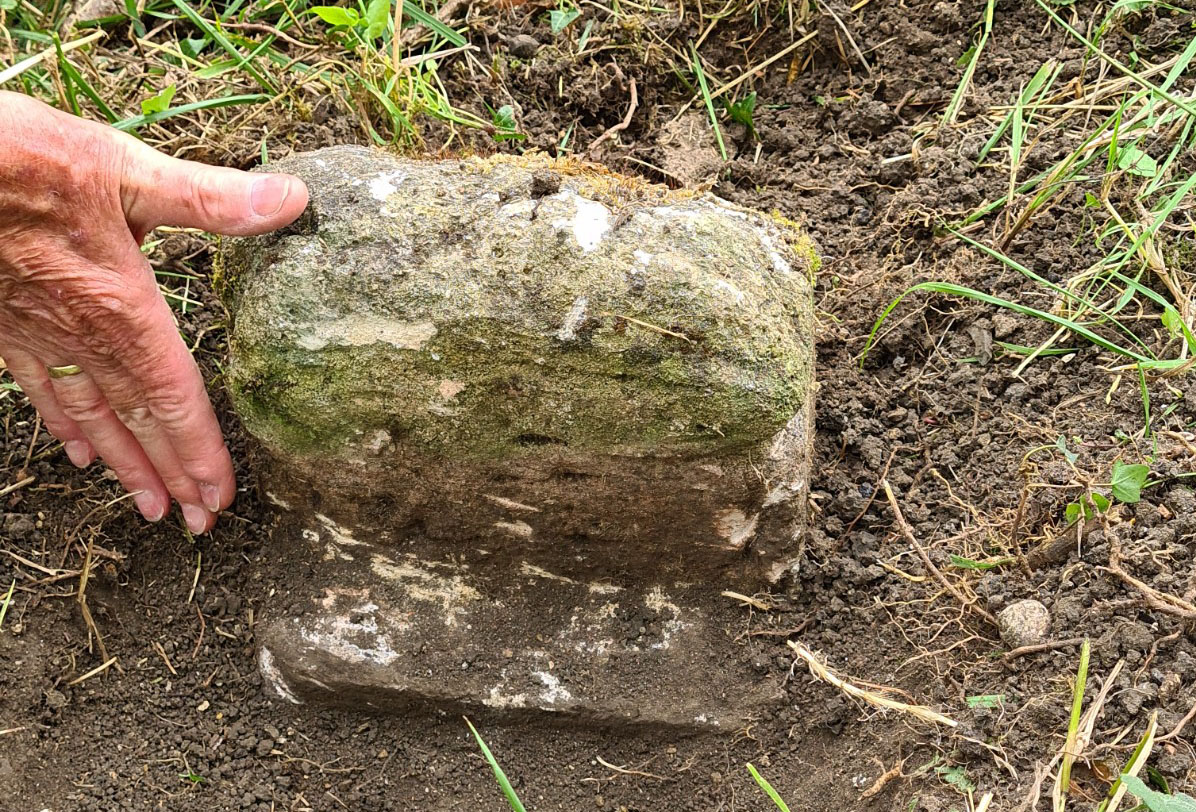 Near the wood at each end of the lock are the remains of two original boundary stones marking that the land needed to work the lock was owned by the Stroudwater Company (as elsewhere they did not normally own any land on that side of the canal). Sadly, the upper part of each stone has been broken off.