Stroudwater Canal Features
Highlighting the canal's unique structures and the main cargoes handled.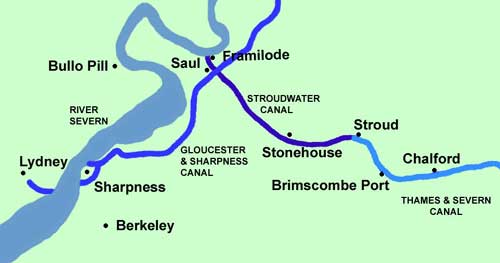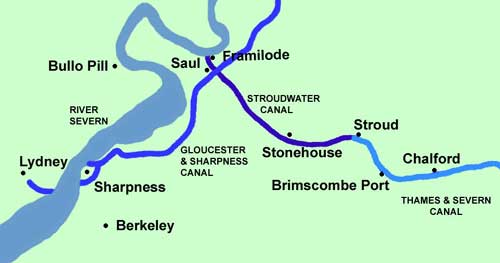 Water Supply
The Stroudwater Canal was built along the northern side of the valley of the River Frome with links from the river at three mill sites. Above each of these mills, the canal was at much the same level as the river, and a sluice allowed water into the canal when the river was high. By this means, it was expected that sufficient water for using the locks would be taken from the river on Sundays when the mills were not working. There was no reservoir to call on during a dry season.
Locks and Bridges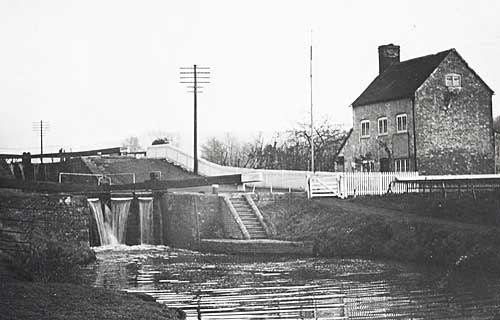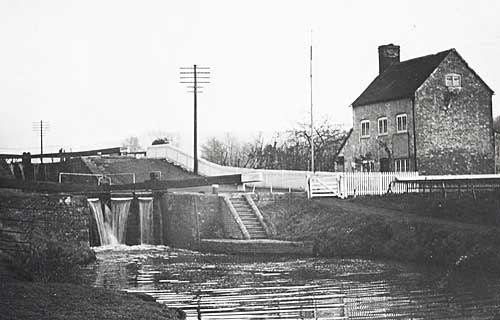 The size of the locks was chosen to suit the sailing barges that were using the River Severn in the 1770s. At Ryeford, a double lock had two chambers sharing a central pair of gates. In later years, the canal was also used by smaller barges that could pass throughout the narrower locks of the Thames & Severn Canal and by narrowboats that could visit the narrow canals of the Midlands.
Access across the canal was provided by some traditional brick-built hump-backed bridges and some wooden swing bridges. Much of the towpath was open to the neighbouring fields, and there were many towpath gates at field boundaries. There were no mile markers. The Stroudwater Company built houses for their workers at Framilode, Bristol Road Wharf, Eastington, Stonehouse, Ryeford, Dudbridge and Wallbridge, most of which survive.
Wharfs and Traffic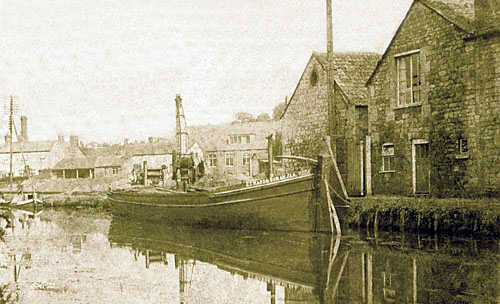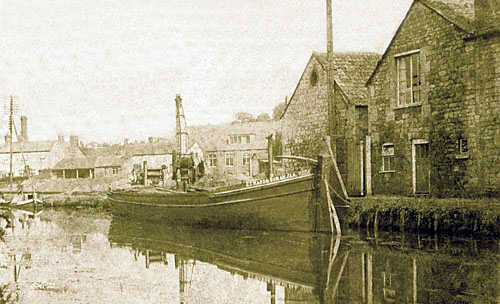 The busiest wharf was at Dudbridge, serving some important local factories and other businesses along the Nailsworth valley. The other main wharfs were Wallbridge, Stonehouse and Bristol Road, and many cargoes were delivered to individual mills and factories.
The main traffic was carrying bulk cargoes such as coal, stone, grain and timber. In the early days, regular traders also carried many small consignments of a wide range of commodities to and from Bristol and Gloucester. Most cargoes were coming into the valley, with much less exported, and for the first hundred years roughly half were continuing east along the Thames & Severn Canal.