Blunder Lock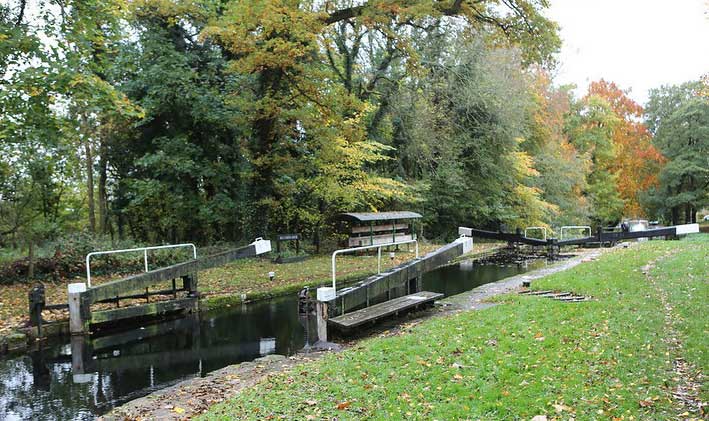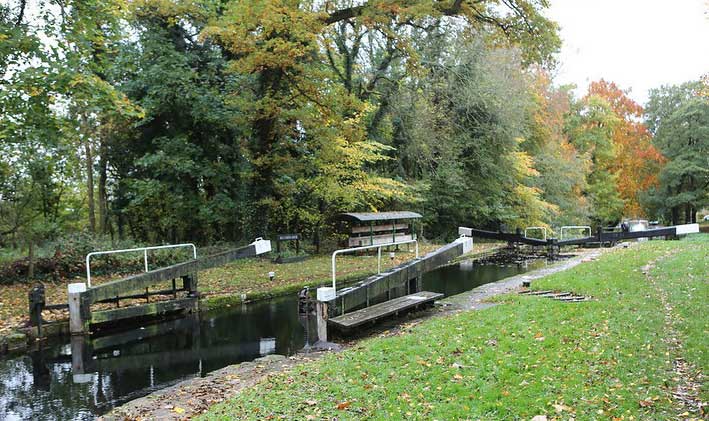 Built in 1778, this is the fourth in a flight of five locks that carries the Stroudwater Canal up the hill past the village of Eastington. The lock aquired its name after the engineer in charge made an error when setting out its level. (D1180/1/1 p199-206)
For some reason not currently known, the original brick walls were rebuilt with stone in 1800, leaving the original brick invert in situ. While this was going on, all bulk cargoes were held up, but some small consignments that were needed urgently were carried by wagon from one boat below the lock to another boat above. (D1180/1/2 p294-308)
Dramatic Accident
In April 1834, the Gloucestershire Chronicle reported that a loaded boat entered Blunder Lock without sufficient care being taken to check its speed, and as it struck the further gates with considerable force, it burst them open. The pressure of the immense body of water behind them then flung the vessel completely out of the lock into the whirlpool formed beneath by the escaping element. The woman at the helm was fortunately saved, but the accident impeded the navigation for a fortnight until the necessary repairs could be completed (GC 19 Apr 1834 p3).
Bomb Damage
The lock was in the news again in August 1940 when a stray bomb destroyed the upper gates and splintered the stone quoin housing the off-side gate. To obtain replacement timber, the Company had to get authorisation from the Ministry of Transport and the Timber Control Department of the Ministry of Supply. They then employed an additional carpenter to help make new gates, and repairs were completed by the end of November (D1180/1/10 p138-147).
Restoration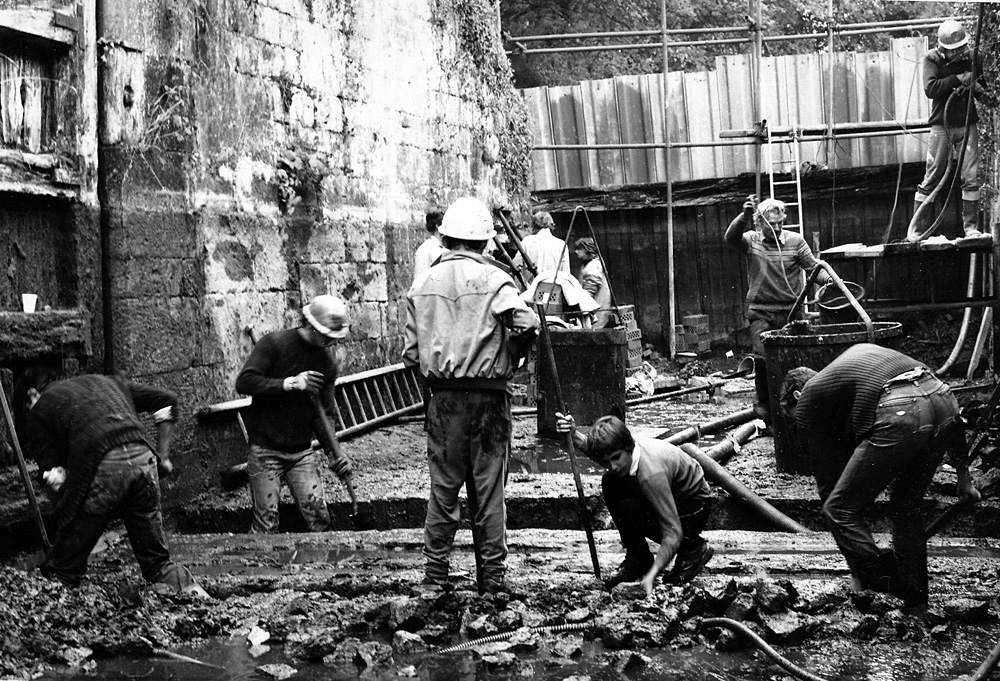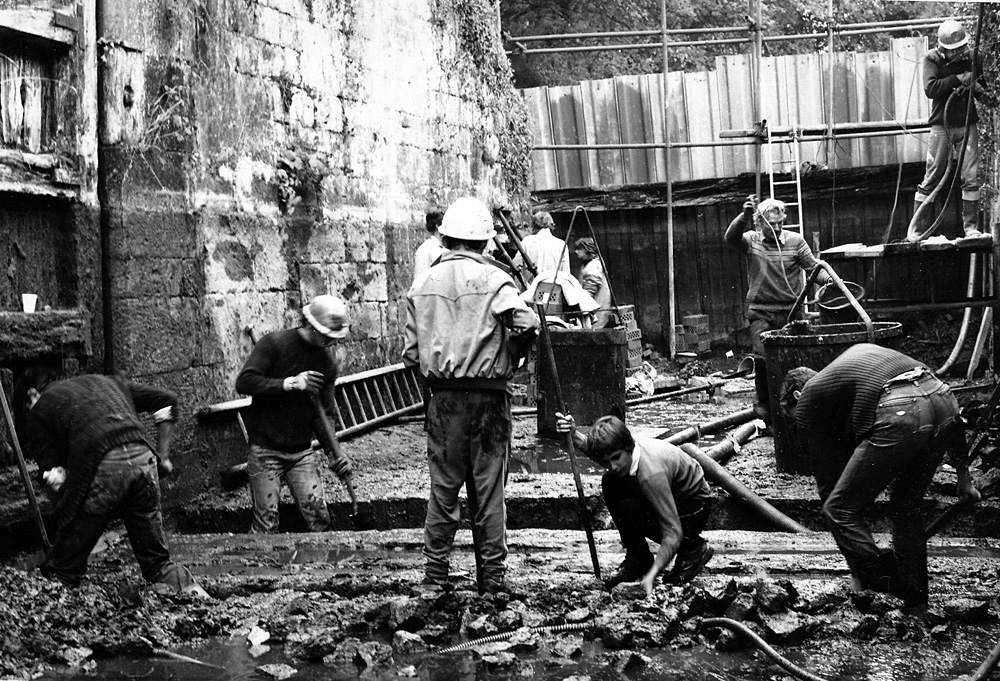 Sometime after the canal was closed in 1954, the old wooden gates were replaced by a concrete dam to maintain the water levels suitable for local fishermen (D1180/9/54). Then in 1978 volunteers in the forerunner of the Cotswold Canals Trust began to clear the banks of trees and undergrowth and later began restoration of the structure. (Trow Archive Jun 1980) .
During the 1980s, the Canal Trust continued organising work on this very visible section of canal to help promote their aim of full restoration. Volunteers worked at weekends, evenings and during week-long camps, with some support from subsidised Manpower Services labour, and the lock was re-opened by Prince Charles in April 1992 (Trow Archive Jun 1992).
Features to Look Out For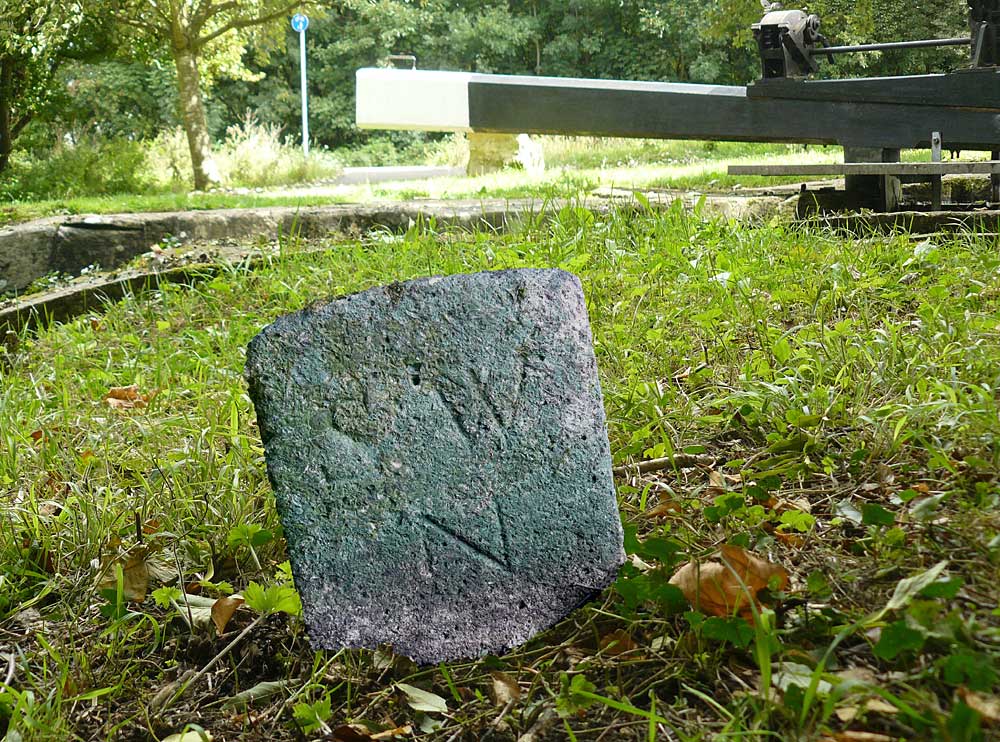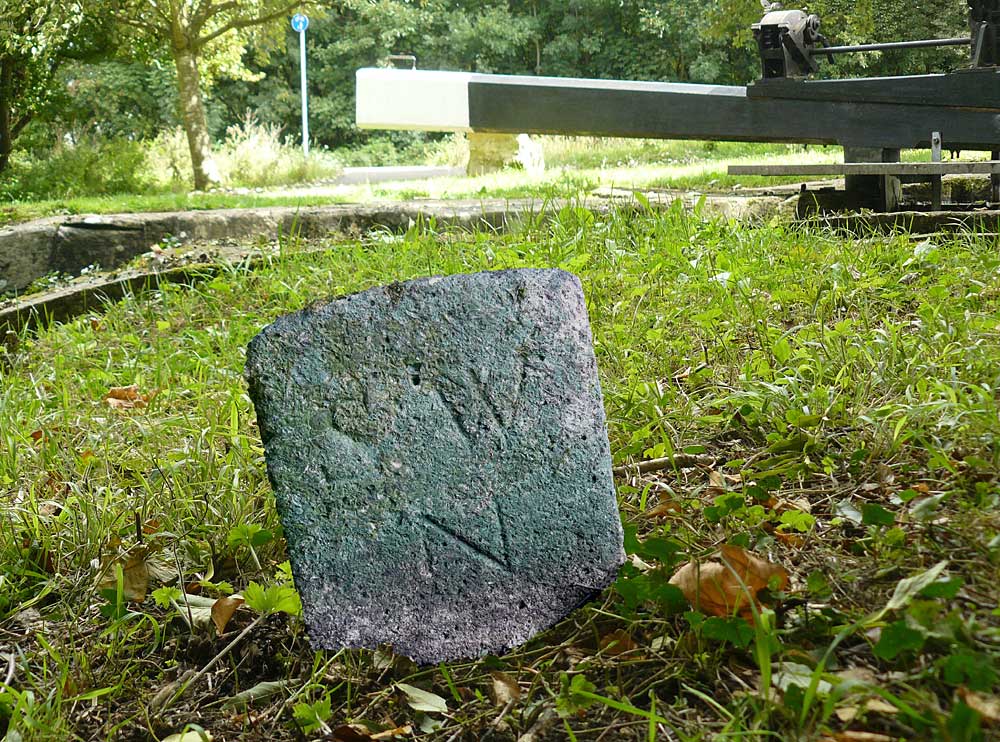 Near the wood at each end of the lock are two original boundary stones marking that the land needed to work the lock was owned by the Stroudwater Company (as elsewhere they did not normally own any land on that side of the canal). Beside the towpath, enclosed by railings, is a stone spill weir which maintains the level of water in the pound above the lock whilst allowing surplus water to flow though a culvert to the pound below. These features and characteristics as a whole led to Blunder Lock being Grade 2 Listed in 2011.
Alongside the lock is a pile of stop planks that can be inserted into grooves cut into the stonework at the top end of the lock so water can be pumped out of the lock for maintenance. Near the lock is the platform created by the restoration volunteers as a base for a concrete panel shed used for storing tools and for refreshment breaks.