Whitminster
Here the Canal closely follows the River Frome, which provides an important feed of water, and the canal once crossed the river on an aqueduct.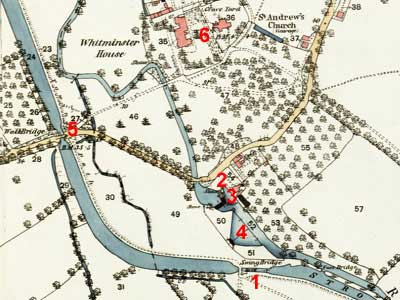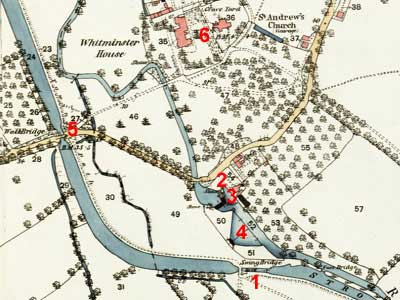 Whitminster Lock (1) was built to match the change in river level associated with the former Whitminster Mill (2 marks the site). In the 1830s, the former mill weir (3) was retained to maintain the high level of the river in order to provide an important feed through the settling tanks (4) to the Stroudwater and on to the nearby Gloucester & Berkeley Canal. For more about the water feed, read Whitminster Feeder. From Walk Bridge (5), a permissive path leads to Whitminster House and church (6).
When the right of navigation on the Stroudwater was withdrawn in 1954, the section from Whitminster Lock to Saul Junction was taken over by British Waterways (now Canal & River Trust) as it was still required to feed water to what is now known as the Gloucester & Sharpness Canal - and it continues to do so today.
Whitminster Lock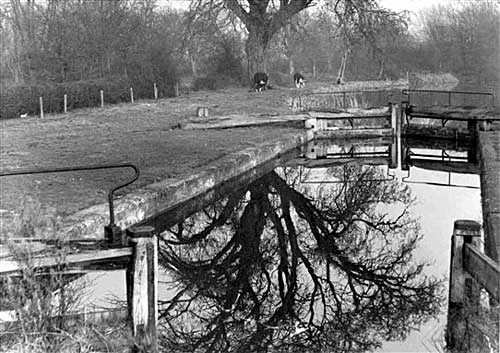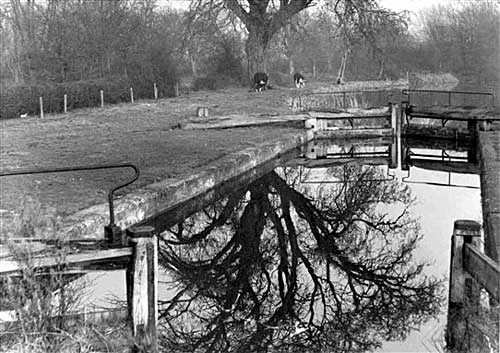 When the Gloucester & Berkeley Canal was under construction in the 1820s, the section of the Stroudwater between Whitminster Lock and Saul Junction needed to be raised about five feet to match the level of the Gloucester Canal, and Whitminster Lock became virtually redundant. The remaining difference in level between the pounds above and below the lock was so small that it became common to leave the gates open and accept that the pound above was a little shallow. At times, however, the Gloucester Canal dropped below its proper level, and then the gates had to be used to keep vessels moving on the upper pound.
Bristol Road Wharf and Lock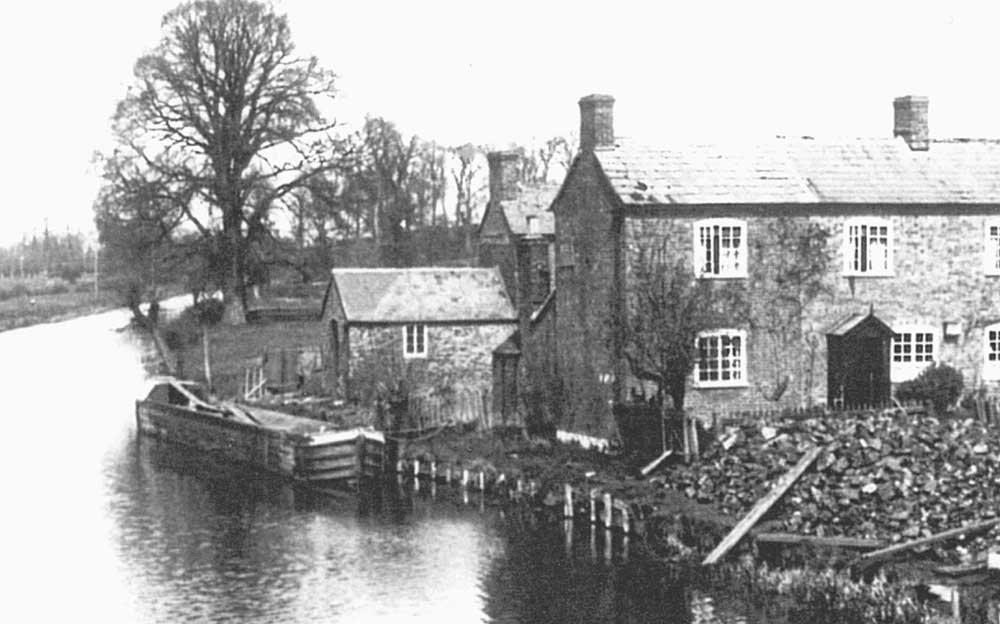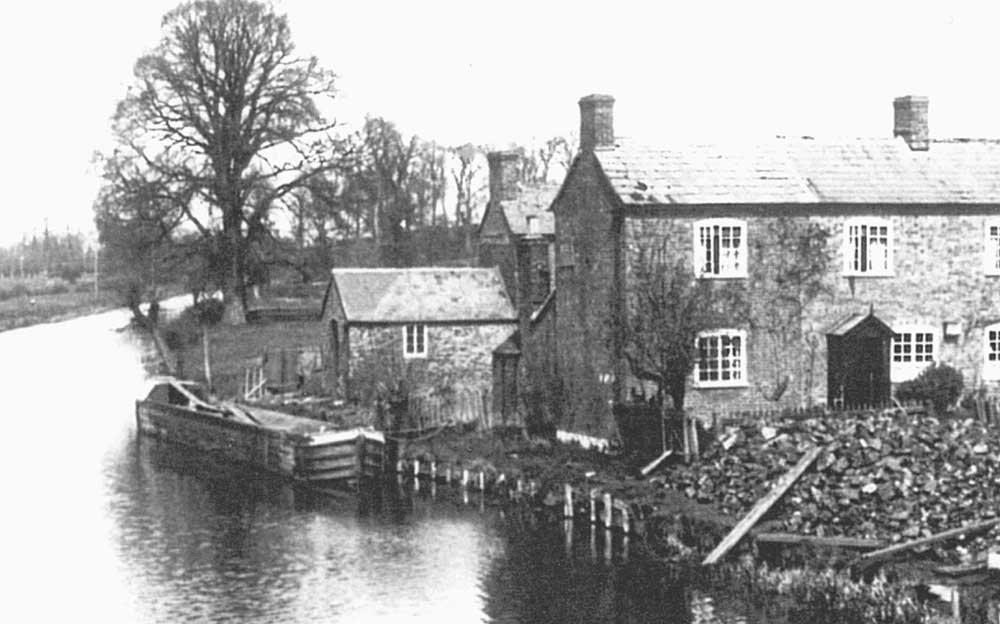 About a mile to the south-east of Whitminster Lock, a coal wharf was established beside the Bristol Road as soon as the construction of the canal reached here in December 1776. The original house and a later warehouse which was converted to a second house have been much altered over the years.
The wharf continued in use well into the twentieth century, particularly handling coal and also road stone. For more about the wharf, read Bristol Road Wharf and Lock and for a dramatic accident at the lock, read Gate Crasher at Bristol Road Lock.
Walk Bridge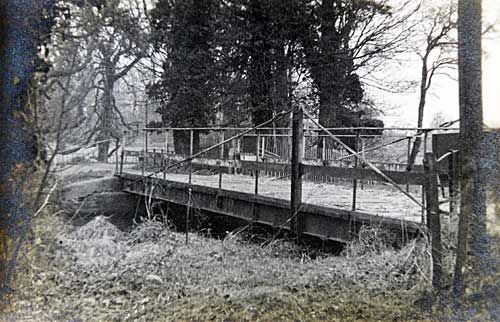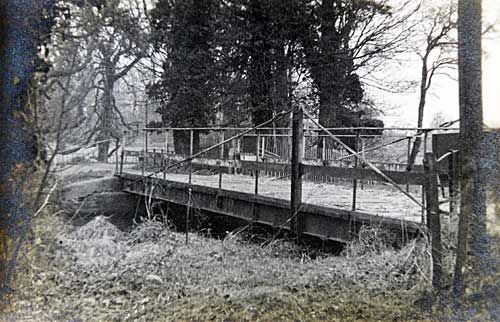 Walk Bridge was originally hump-backed, but as road traffic increased, the steep approaches were considered a hazard, and it was replaced by a swing bridge. This image shows a later bridge installed in 1878.
It Happened Here
In the hot summer of 1900, the Stroudwater Company received complaints about boys swimming indecently in the canal right next to the main Bristol Road, and the local policeman was asked to help stop the practice. (D1180/9/10 p443)