Occupation Bridge and Oil Pipeline
Two very different structures in a delightful setting, with a nearby ancient orchard. (For sources, see end of page.)
Occupation Bridge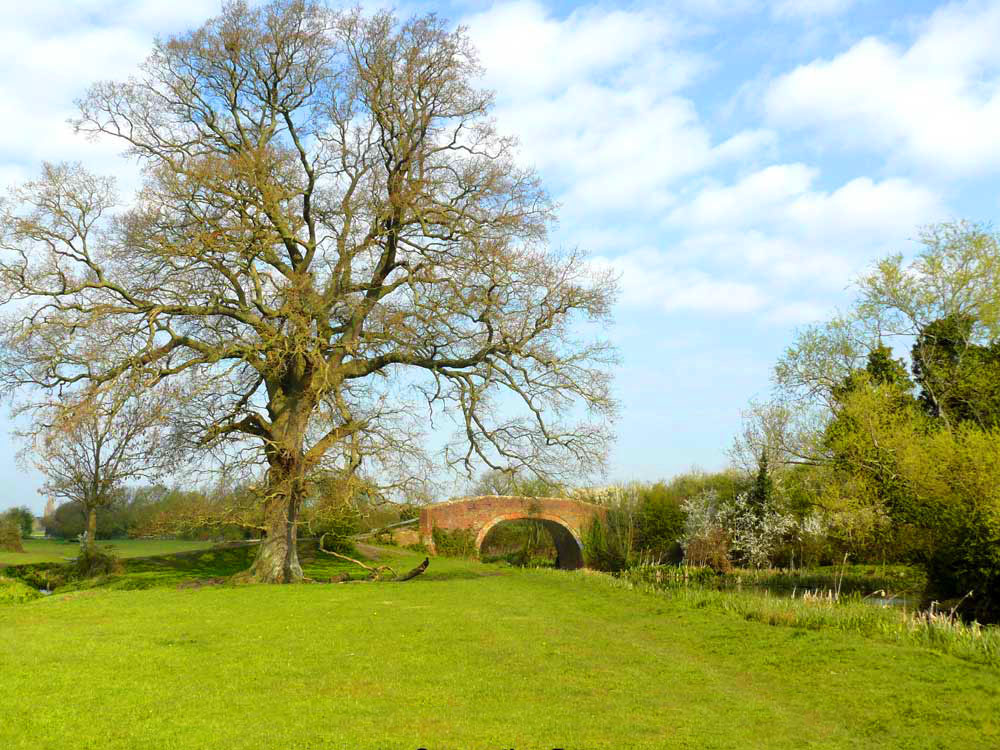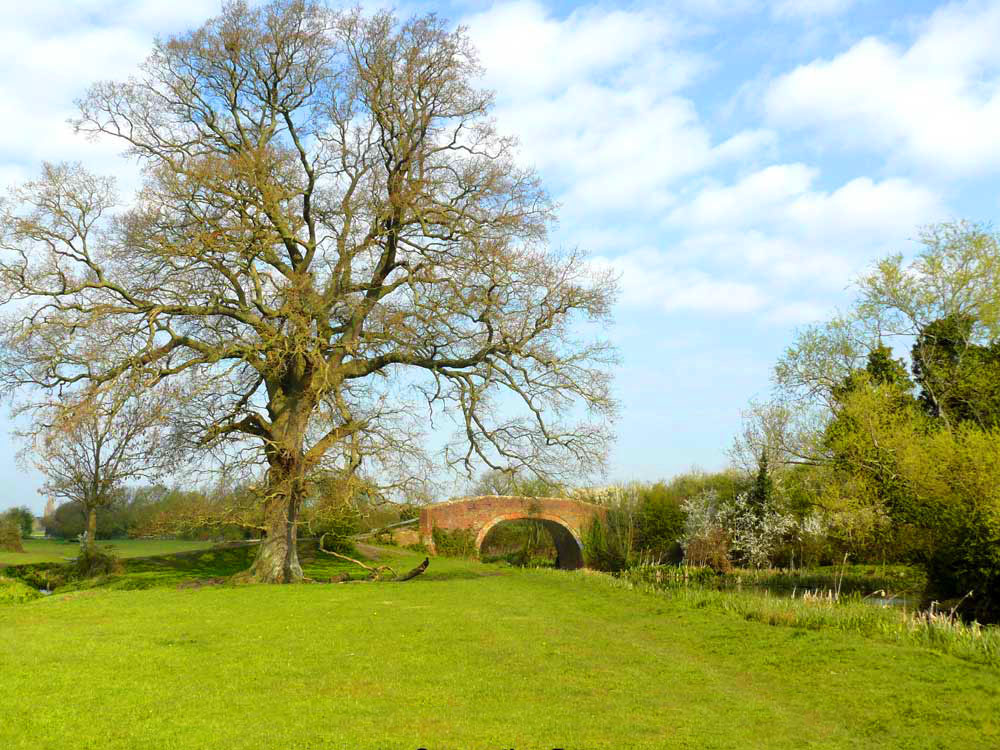 This is a classic example of an 18th century hump back canal bridge, and the nearby oak tree is of much the same age. On one corner of the bridge is a metal strip showing grooves cut by passing horse boat tow-ropes.
Its current name is that applied to any private bridge that had to be provided by a canal company to allow an occupier to access any part of his land cut off by a canal. In this case, the bridge linked fields associated with Parklands, a big house at the top of the hill. Curiously in 1836, the Stroudwater Company agreed that the land owner could replace the brick structure with a wooden swing bridge, but fortunately he never did, and so we can still appreciate the bridge and its setting today.
Oil Pipeline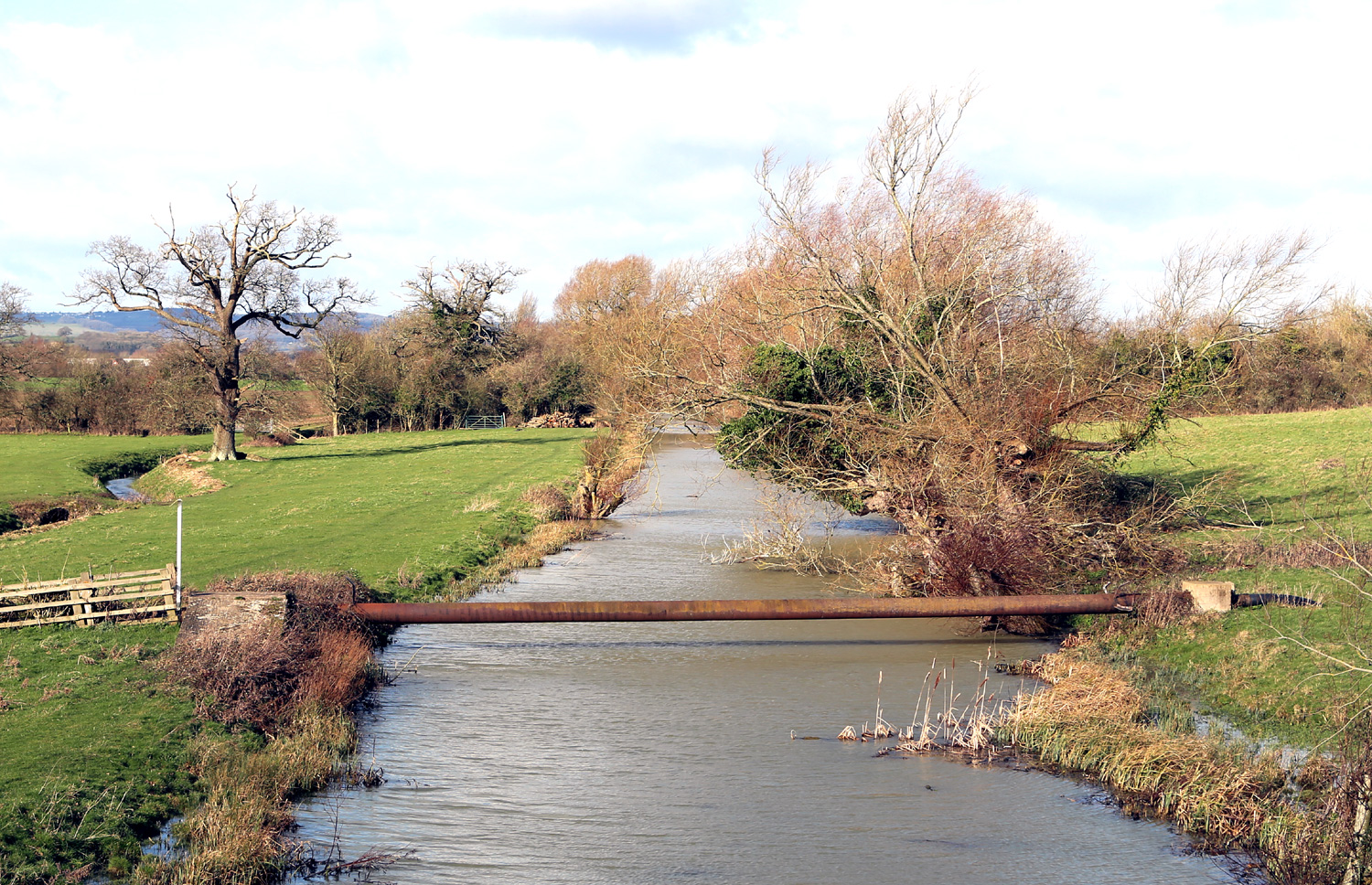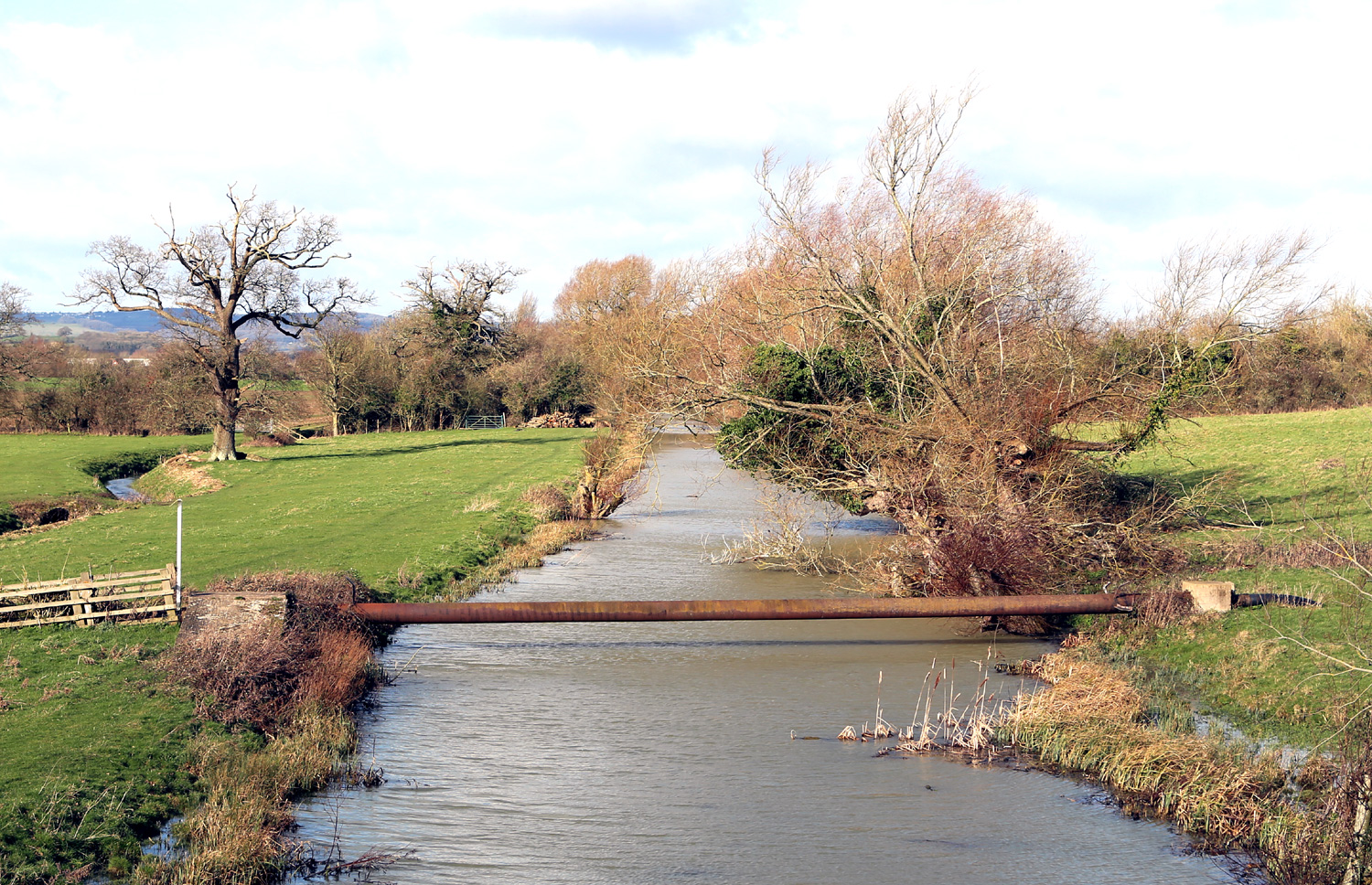 The original pipe across the canal was part of a desperate attempt to increase Britain's oil storage and transport facilities in the early years of the Second World War. It was part of the North/South pipeline constructed in 1941-42 to link Stanlow in Cheshire with Avonmouth, from where an earlier pipeline connected to a depot on the Thames near Weybridge.
The original pipe passed under the canal, but when it was being relayed in 1966, the Stroudwater Company agreed that the replacement could fly over as at that time there was no prospect of any vessels using the canal. The pipe is still in use as part of the national grid of pipelines, and burying it again is one of the tasks of the current restoration project.
Pockett's Orchard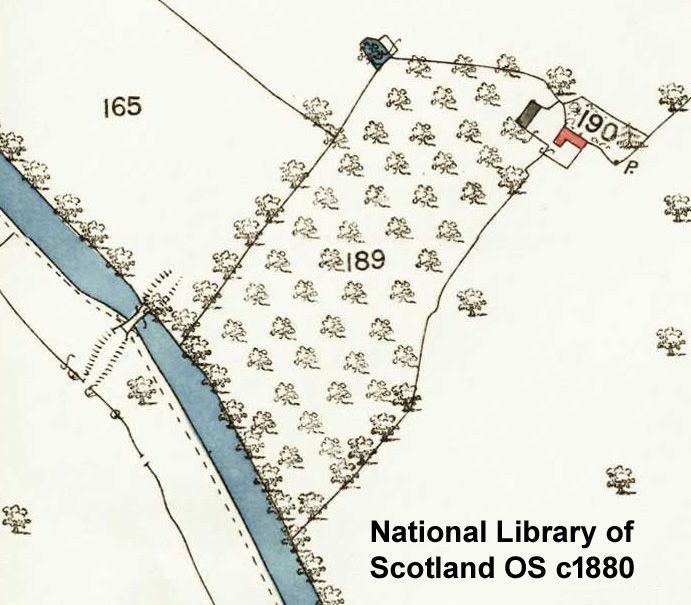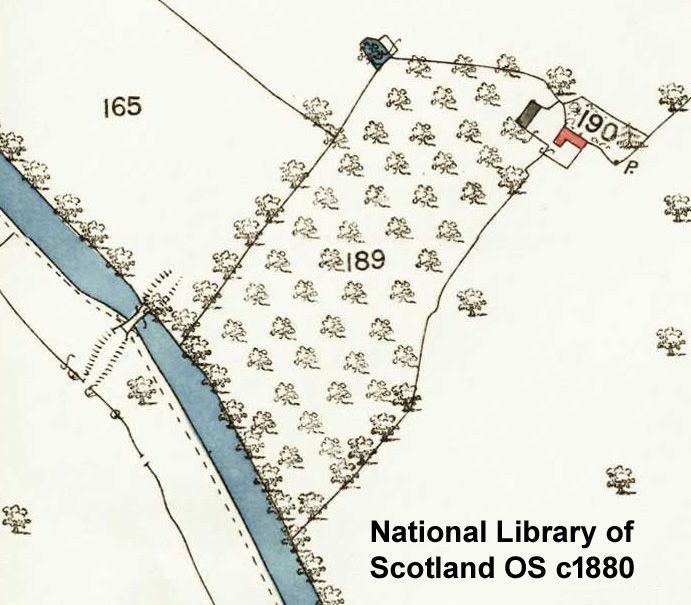 To the east of Occupation Bridge, there is an interesting collection of ancient fruit trees in what is now known as Pockett's Orchard in memory of the late owner of the estate.
The map shows that c1880 there was a small pond in the north-west corner and a pump in the north-east corner. In 1909, the Stroudwater Company agreed water could be drawn from the canal and a wind-powered pump was erected. As part of the current restoration project, it is proposed to conserve the surviving fruit trees and to plant new ones in the old orchard and in adjoining fields.
Sources
For agreement to replace the bridge in 1836, see D1180/acc10879/Box1/2.
For agreement for the pipe to pass over the canal in 1966, see letter dated 14 Feb 1996 about a planning application for Land Off Frome Gardens in D1180/acc13370/box1/6.
For water for the orchard, see agreement in D1180/Acc13370/box7/2 and c1920 OS map.