Missing Mile North
The name Missing Mile was given to the section of canal between Bristol Road Lock and Westfield Bridge after it was infilled during the construction of the M5 motorway c1970. (For sources, see end of page.)
Fields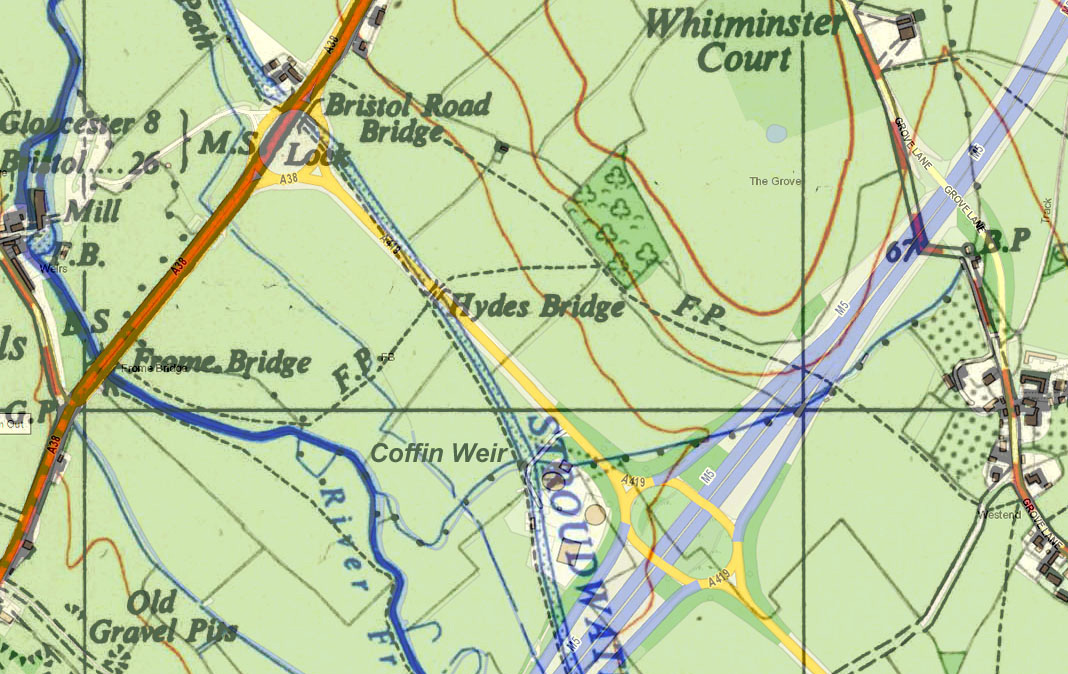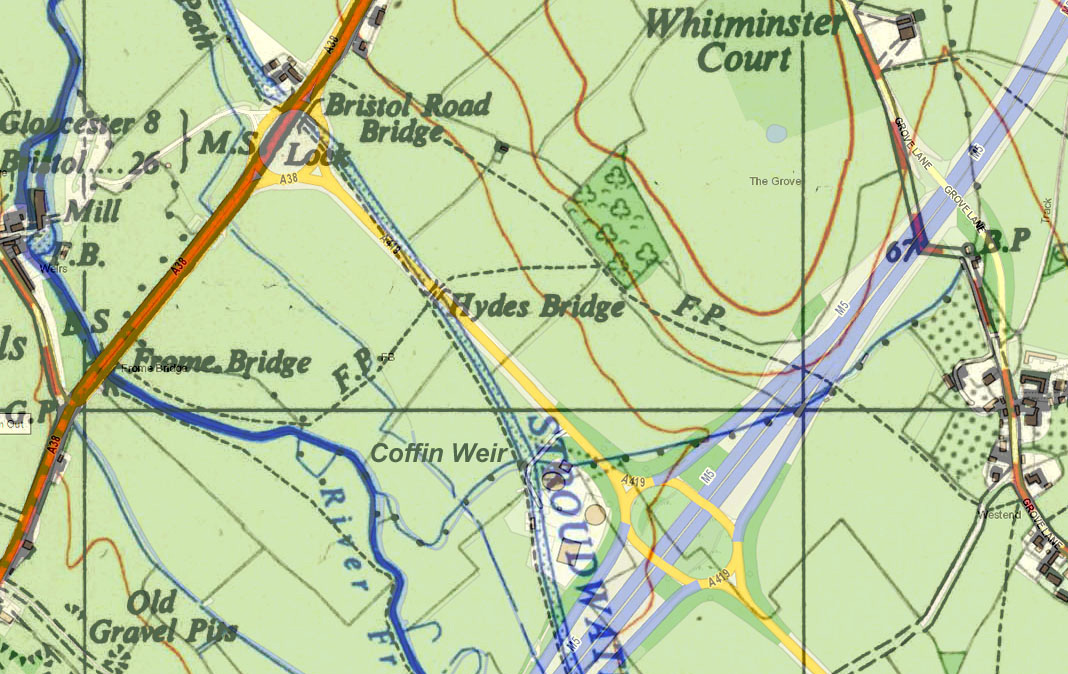 This section of canal passed no habitation - just pasture and some arable fields associated with farms in the nearby village of Whitminster. The canal was a source of drinking water for the cattle and it provided a place for washing sheep.
One exception to this rural theme was the building of a barge for a local owner in a field near the Bristol Road in 1858. Unfortunately, after the barge was launched across the towpath, it became stuck in Bristol Road Lock, and the owner had to obtain permission from the Stroudwater Company to remove one of the gates to let the vessel through.
Structures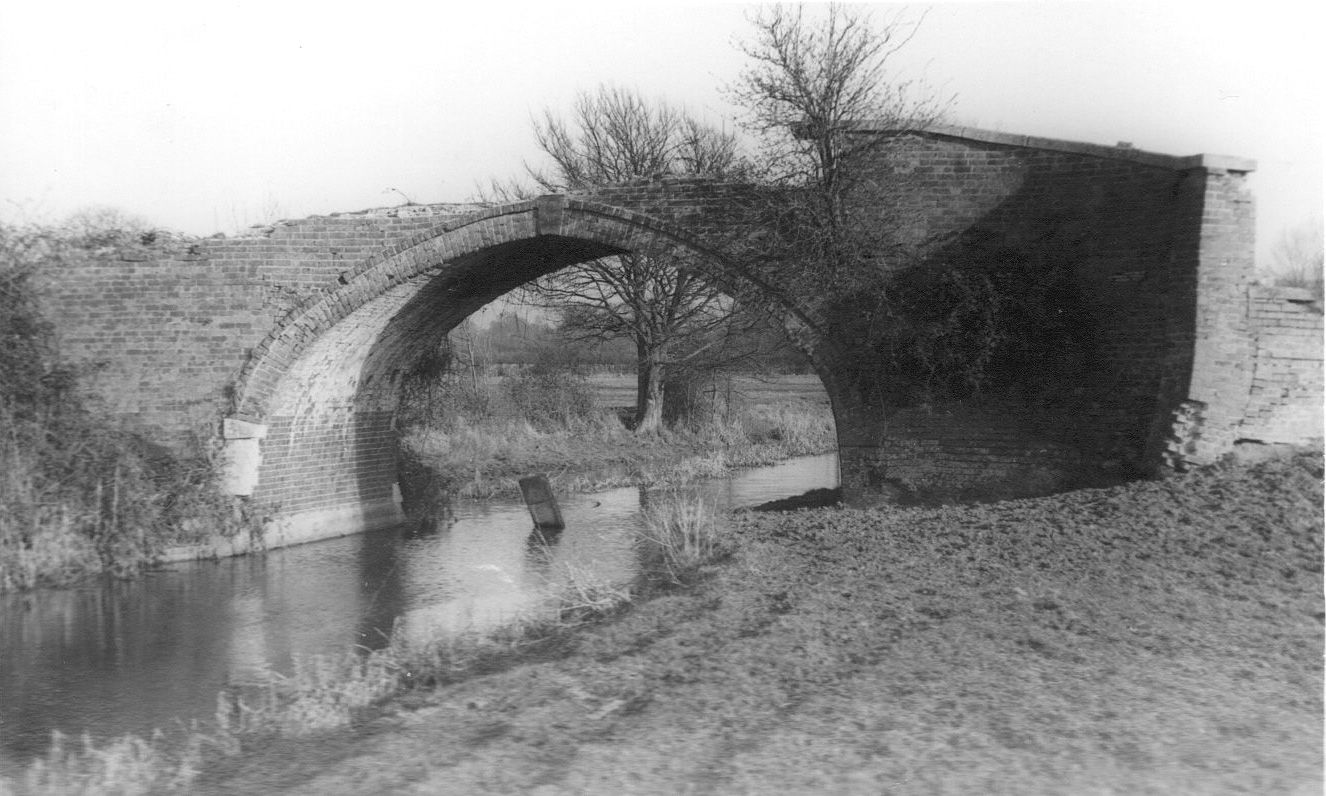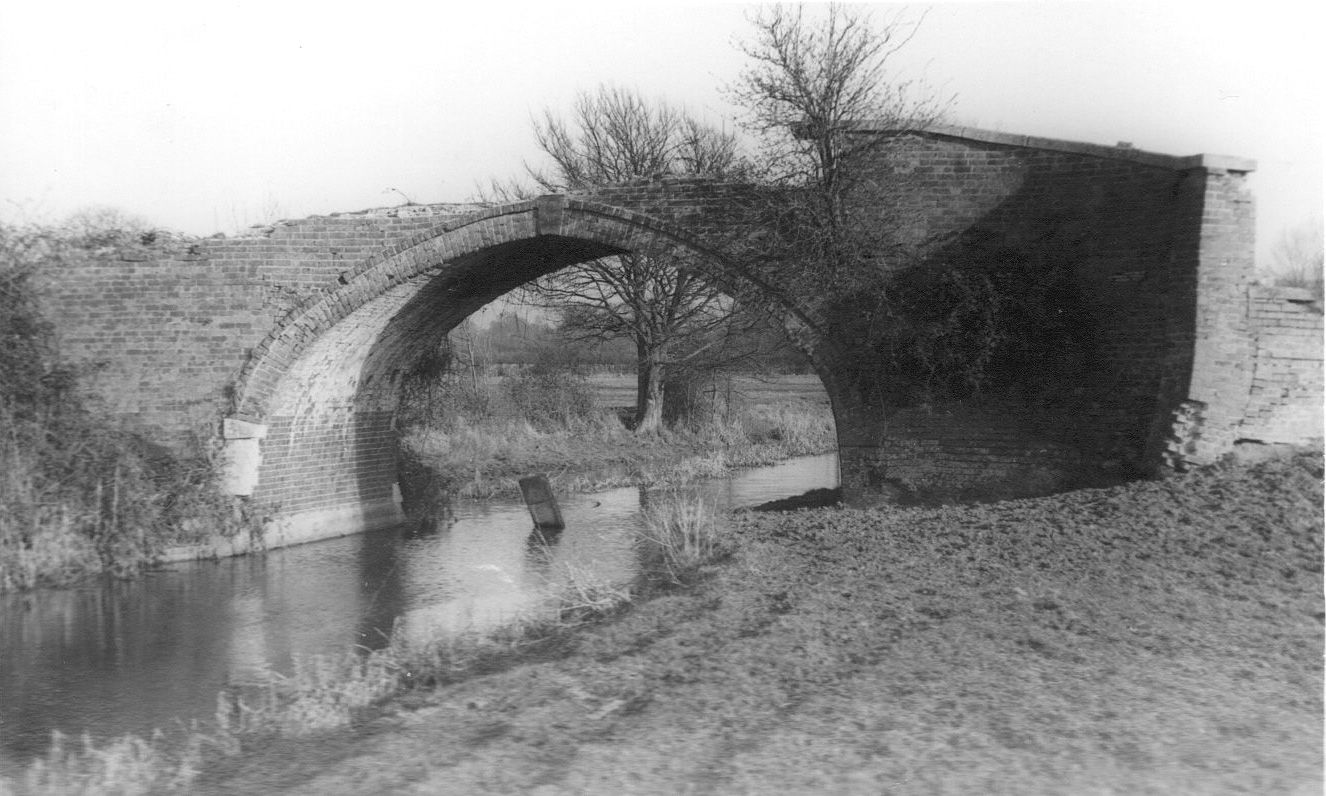 The main structure along this length was Hydes Bridge (350 yards from the Bristol Road) which provided the local farmer with a link between his fields on either side of the canal. It took its name from two nearby fields: Hither Hydes and Nether Hydes.
A further 300 yards to the south-east was Coffin Weir, where a stream flowed into the canal and the spill weir opposite was in the shape of a coffin. The land around where the stream entered the canal became a marsh, and withy trees growing there produced material for basket making.
Following Canal Closure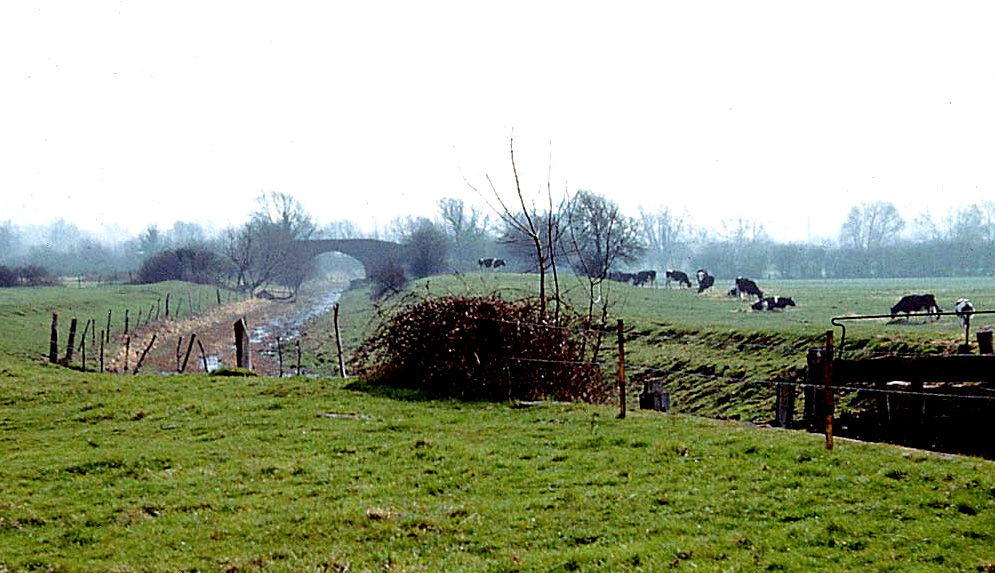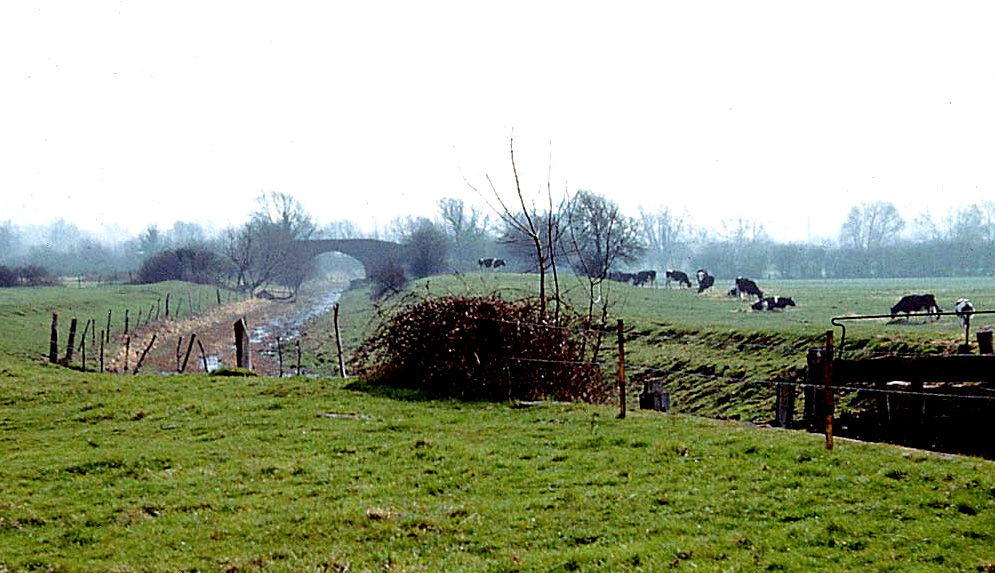 Within a few years of the closure of the canal in 1954, the gates at Bristol Road Lock collapsed and the canal across the fields became a muddy open ditch with a small flow of water in the bottom. As this was a hazard to cattle, the Company felt obliged to spend money building a concrete dam across the lock to restore the water level. This was also for the benefit of local anglers, but then the Company had to spend more money trying to kill the reeds that filled the canal.
So when proposals for the motorway were circulated in the early 1960s, the Company readily accepted that it would be best for the canal channel across the fields to be filled in and the acreage given to the farmers as some compensation for the land they would loose to the road building.
For the current restoration project, a new channel will be dug across the fields and two new locks will be built so the canal can pass through the existing arch under the motorway alongside the River Frome.
Sources
For barge stuck in Bristol Road Lock, see D1180/1/5 p259.
Information on Coffin Weir from Geoffrey Martin.
For re-watering the canal in the early 1960s, see D1180/9/54.
For acceptance of infilling the canal, see D1180/9/54, Letter 10 May 1962.