Missing Mile South
The name Missing Mile was given to the section of canal between Bristol Road Lock and Westfield Bridge after it was infilled during the construction of the M5 motorway c1970. (For sources, see end of page.)
Fields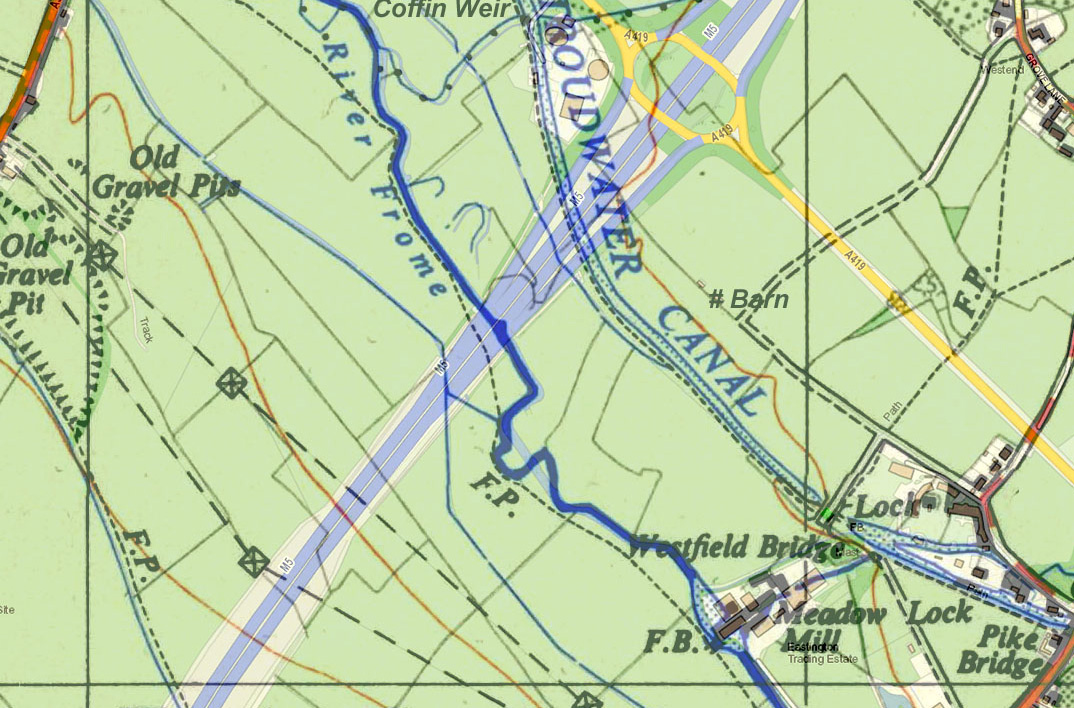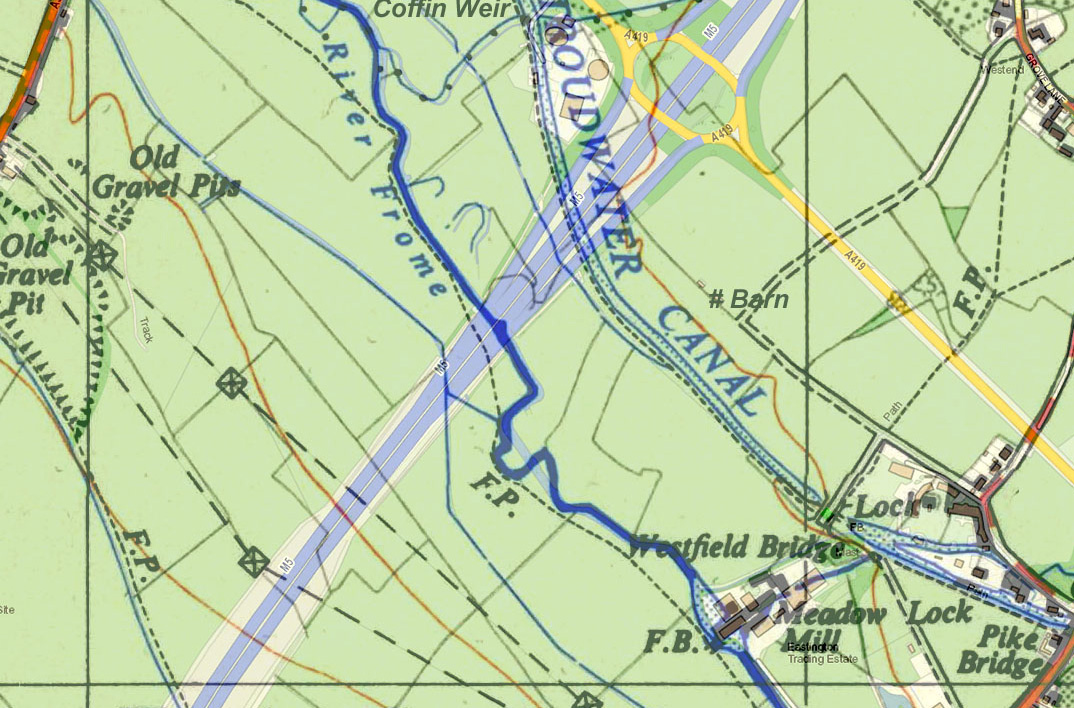 This section of canal did not pass any habitation - just pasture associated with a farm in the hamlet of Westend, Eastington. The towpath was open to the neighbouring fields and there were towpath gates at field boundaries.
The fields below the canal are low lying and there are still traces of former meanders of the River Frome (see map). These were cut off in the 1750s to straighten the river as part of a project to make the river itself navigable. To overcome mill owners' objections to the use of locks, John Kemmett planned to install a crane beside each mill weir that could lift goods from a vessel at the lower level to another at the higher level. However, he soon found that the effort involved in repeated cargo handling was not economic, and the project was abandoned before it was completed.
Farming Changes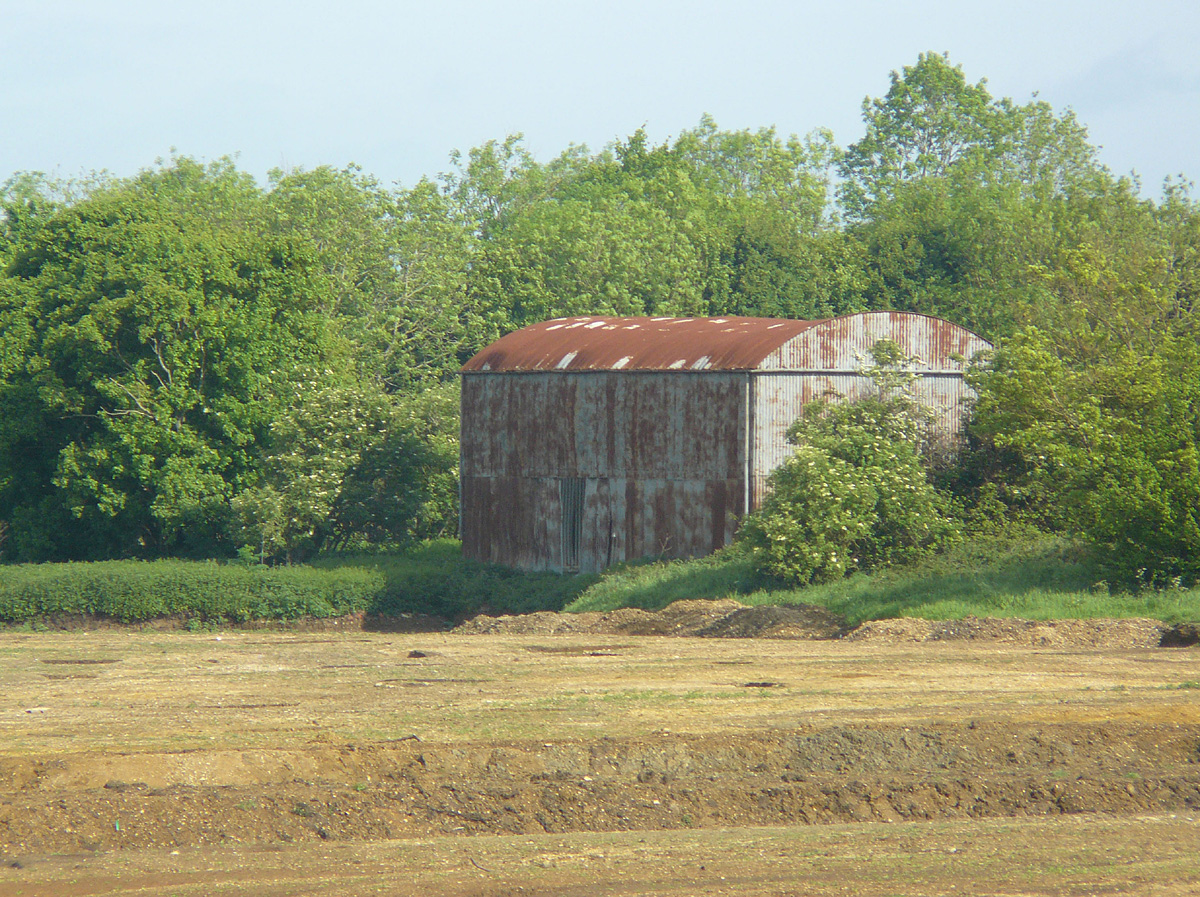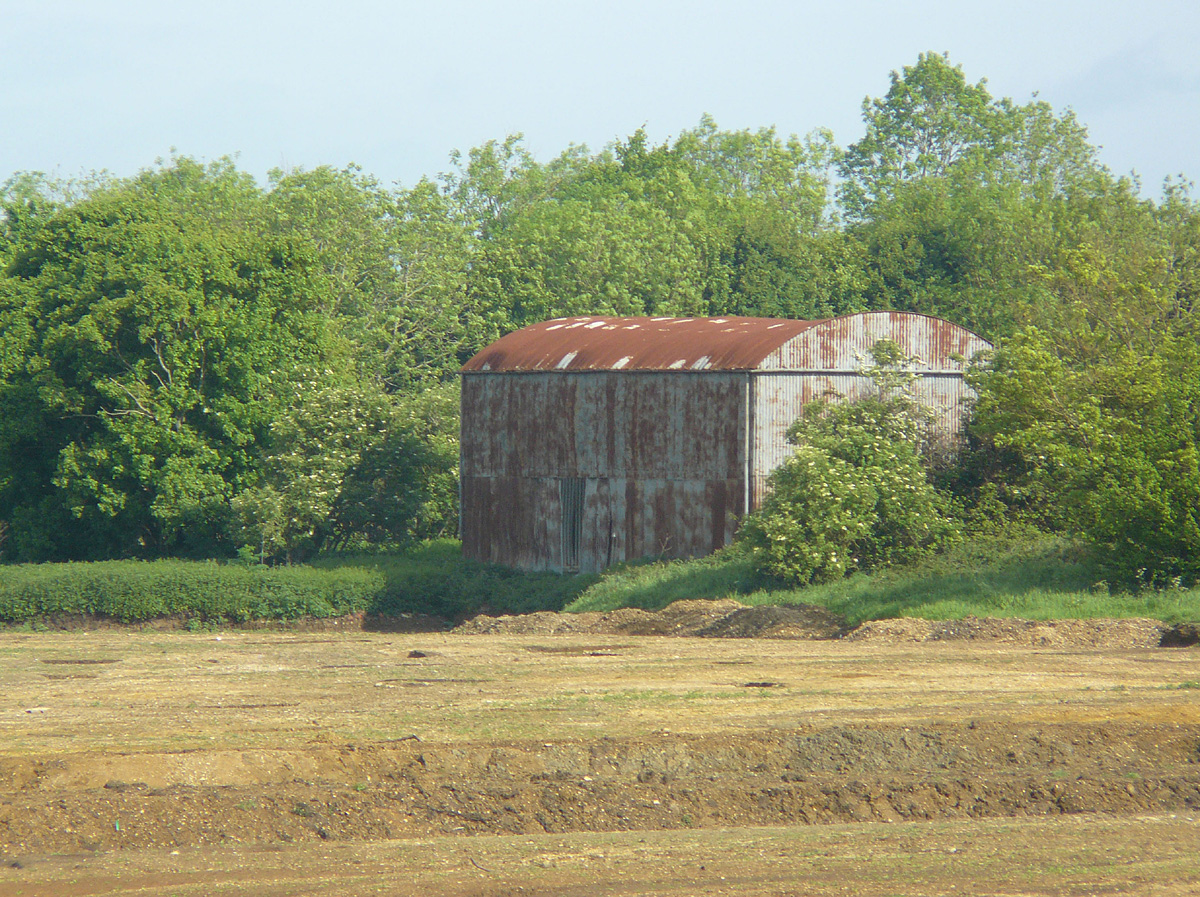 Traditionally, all of the fields were permament grass, some grazed by cows for fattening and others by sheep. During the Second World War, the fields were taken over by the local War Agricultural Committee, and they ploughed up much of the grassland above the canal to grow more food.
After the war, the fields reverted to grass again with a mixture of cows and sheep as before. To make better use of the hay crop, a baler was used for gathering and a Dutch barn was built for storage (see map). The barn happened to be close to the site of a Roman villa, and when holes were dug for the barn's uprights, many Roman coins were found.
Building the Motorway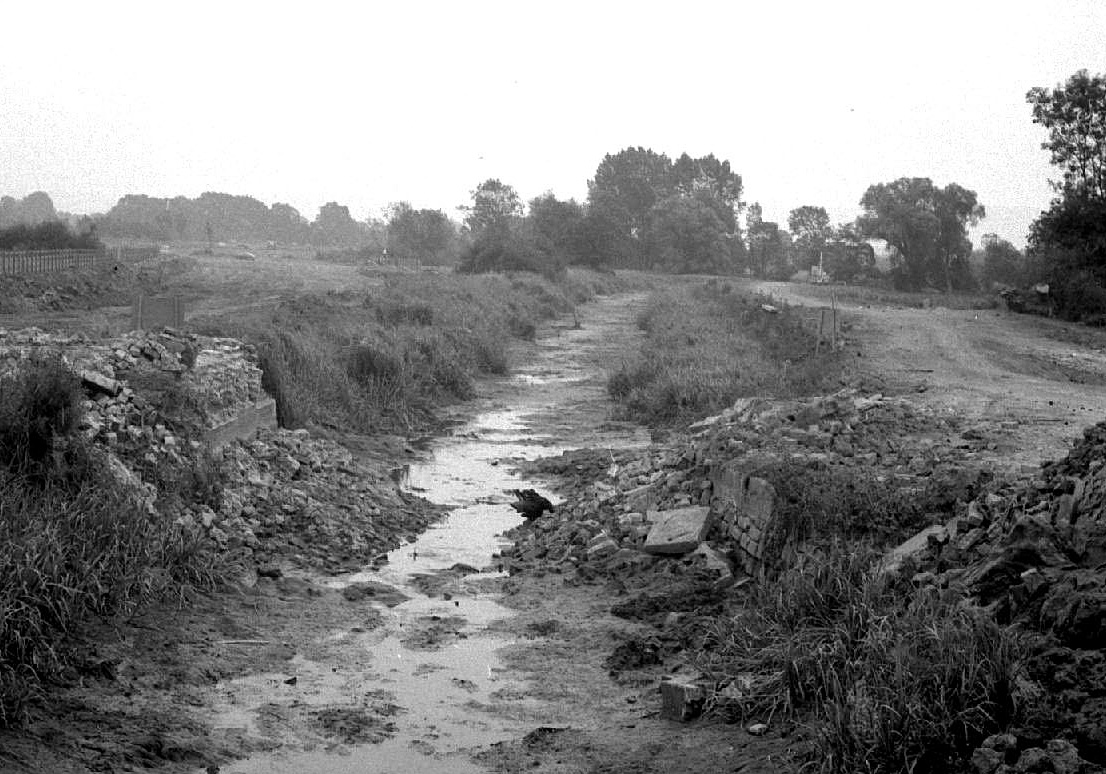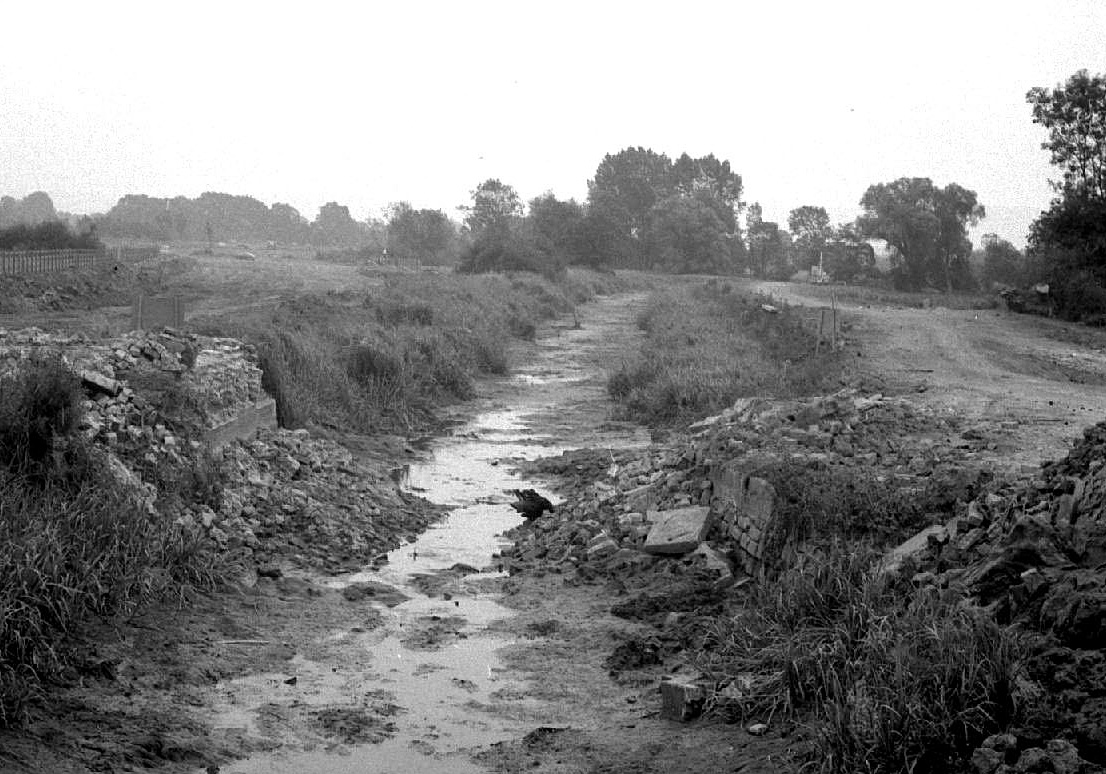 When the motorway contractors arrived in 1969, they worked very quickly. The canal was drained, the mud was moved to a former gravel pit on the other side of the valley and the channel was refilled with fresh earth. While this was going on, one farmer was alarmed to find his cows had disappeared. After a search, he was relieved to see them on the other side of the river, having crossed by the contractor's temporary bridge.
To replace the canal as a source of water for cattle, the contractors were obliged to provide drinking troughs for the upper fields and a hard ramp down to the River Frome for the lower fields. This section of the motorway opened in 1971. For the current restoration project, a new channel will be dug across the fields and two new locks will be built so the canal can pass through the existing arch under the motorway alongside the River Frome
Sources
For more about the Kemmett Navigation, read The Stroudwater Canal by Michael Handford.
Memories of farming changes and building the motorway from Geoffrey Martin.
Photo of drained canal by Lionel Walrond, digitised by Dr Ray Wilson, licenced under CC-BY-NC-SA 4.0.