Dudbridge Wharf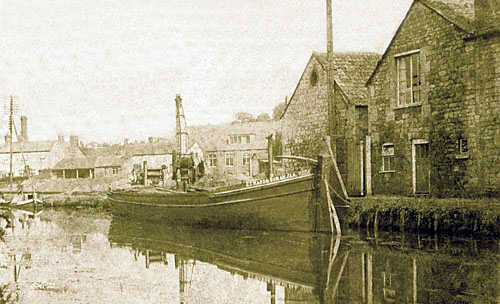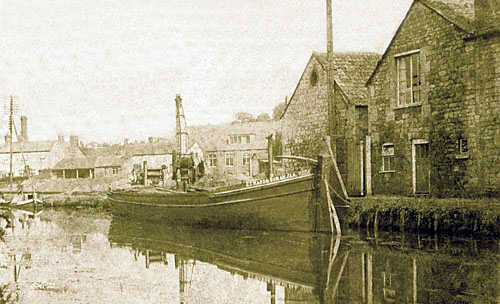 The picture shows the barge Ila moored in front of the crane and the warehouse, with the gables of the warehouse and Gladfield House on the right. A narrowboat is moored further along the wharf.
Note the high wooden door attached to the wall of Gladfield House that could be closed across the towpath at night and on Sundays.
The gabled buildings, the gate and the crane are still in situ, but they are now fenced off from the towpath.
For the launch of a barge at Dudbridge Wharf, read Teetotal Barge.
Dudbridge Wharf House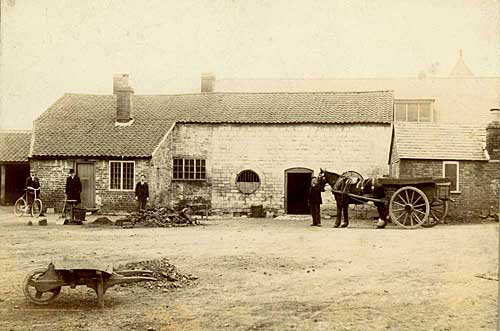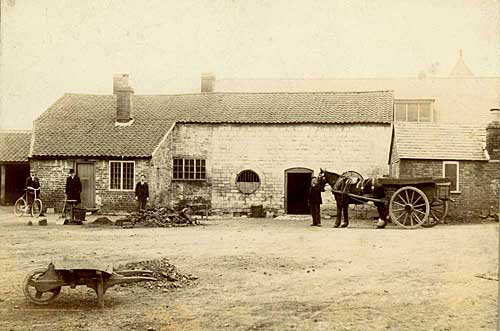 The picture shows the wharf house and stable, backing on to the main road, with the weighbridge house to the right. In the 1840s, the wharf house also served as a beer house - until the wharfinger became a leading member of the local temperance society.
In spite of competition from the railways, the wharf continued to receive coal by water well into the 1930s, and then it became a transport yard.
These buildings have not survived.
Dudbridge Crane
The crane at Dudbridge Wharf also served as a popular climbing frame for local children, and any boy who managed to climb right to the top of the jib felt he had really 'made it'. (Source: Memories of John S)