Teetotal Barge
An edited version of a 2019 Trow article by Hugh Kearsey.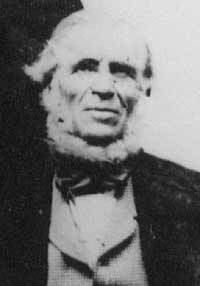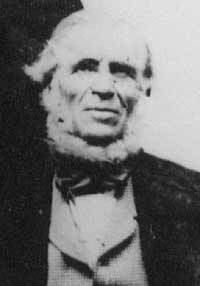 When coal merchant Frederick Nurse of Dudbridge needed to build a new barge to develop his business in 1847, he realised he could use the event to publicise a cause that was dear to his heart. He was a pledged member of the total abstinence society, and he encouraged local newspapers to report how the build followed teetotal principles.
He started by arranging for the barge to be built by George Sheppard, another supporter of the temperance movement, and during construction, a tea meeting was held in the hull that was attended by 170 people. Other meetings followed, and it was reported that 27 individuals had subsequently signed the pledge.
The barge named Ellen was launched at Dudbridge Wharf on 26 July 1847, and the Gloucester Journal reported that nearly a thousand people assembled to behold the spectacle. After the launch, a large number of friends of temperance sat down to tea in a capacious tent erected for the occasion, and after the repast, an animated public meeting was held to advocate the doctrines of total abstinence. A little opposition to one of the speakers called forth a lively discussion, which lasted until a late hour and ended in the conviction of those who commenced the dispute.
On the following day, the barge carried over 200 passengers down the canal to Framilode to attend the laying of the foundation stone of the new British School which was being supported by local temperance enthusiasts, including Frederick Nurse's brother James. The barge left Dudbridge about eleven in the morning and returned home again at midnight. The day was beautiful, and the moon shed her brightest beams on the night. The joyous party were cheered with music, or cheered each other with singing, nearly the whole of the time of going and returning, thus proving that intoxicating liquors are not at all necessary to provide a merry heart.
On the following evenings, several teetotal meetings were held in the tent at Dudbridge, and on the succeeding Sabbath, the Rev B Parsons of Ebley preached in it, from the words, "Be not drunk with wine, wherein is excess, but be filled with the Spirit".
Frederick Nurse was my great great grandfather.