William Staddon – Boat Boy
As a teenager in the 1880s, William Staddon of Chalford regularly travelled along the Stroudwater Canal while working as mate on his father's boat. Their usual trip took them up the River Severn to the Midlands to collect coal for delivery at various places in the Stroud valley. What follows are edited highlights of William's memories that were reported in the Stroud News in August 1948.
To the Midlands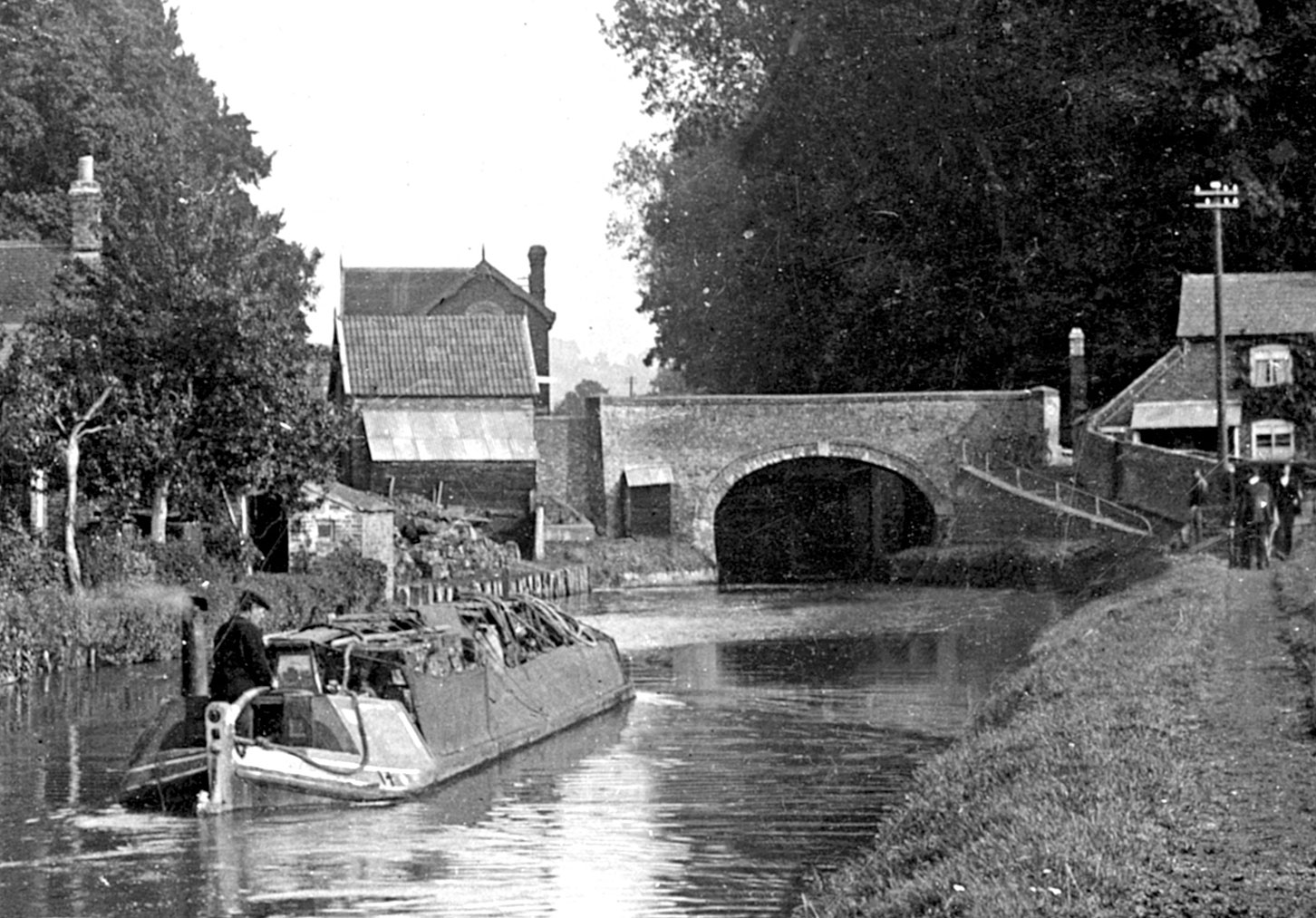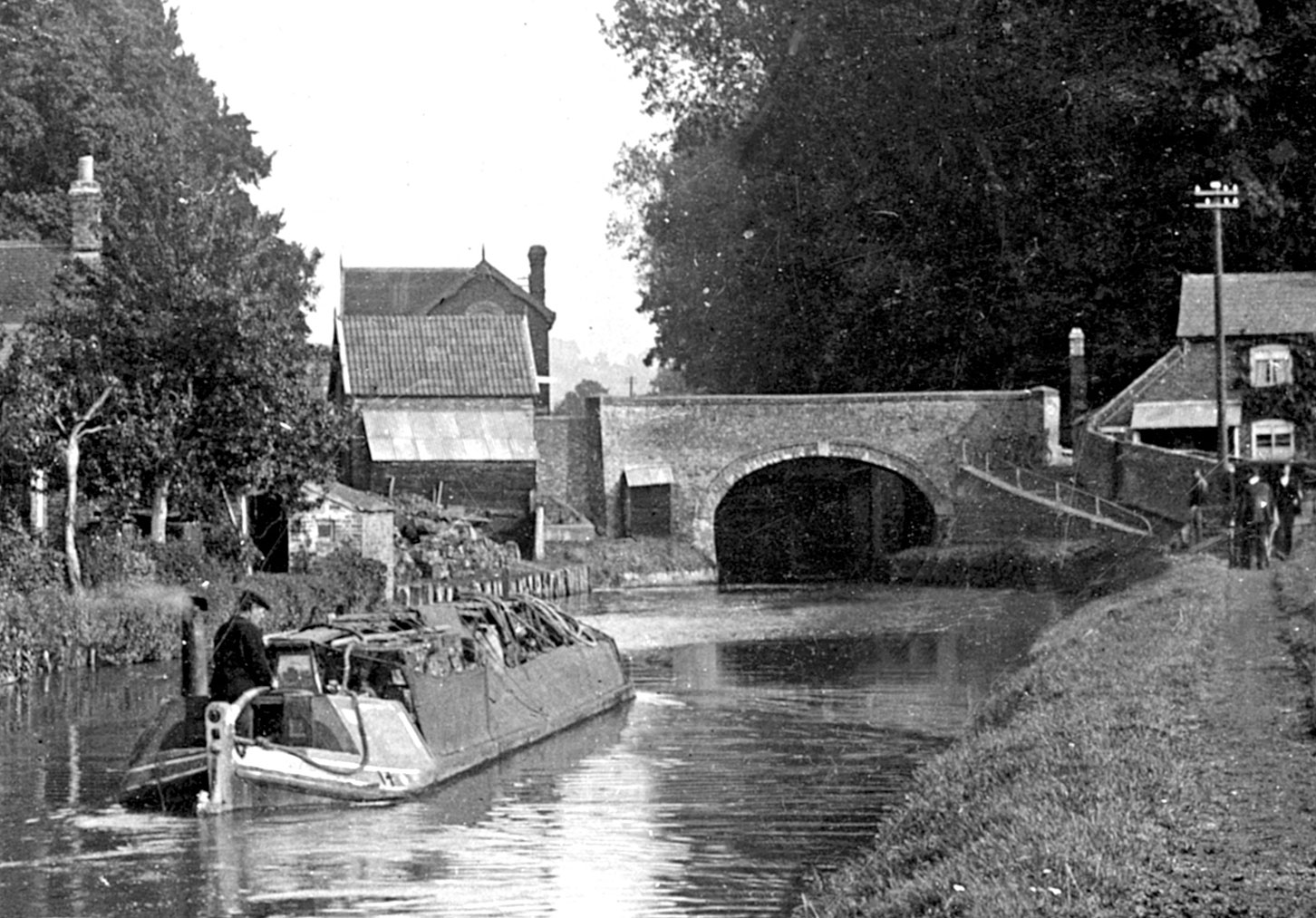 Each round trip could last 15 to 20 days depending on where we had to go. Before setting out, my father stocked the boat with food, particularly beef, ham, pork or sausages. To add variety, I was very fond of spearing a pike as we went along, but that was not easy. One thing I was always glad to get home for was to have a piece of bread and butter, as my father did not have either cheese or butter on his boat.
When going to Birmingham we used to travel by the Worcester and Birmingham Canal, which we entered at Diglis. There were 58 locks on this canal, including 30 in under two miles. Going along the canal, my father steered the boat and I had to walk with horse on the towpath. At each lock, I helped my father open and close the paddles and the gates to get the boat through. At the top end of the thirty locks there was a tunnel (Tardebigge), after that another named Shortwood, and further on one at King's Norton, which was nearly two miles in length. We had tugs to pull us through these places. We used to put in twelve, fourteen or sixteen hours if necessary, and also do a night shift as well if we were trying to get back home for a Sunday. We were not paid by the hour or the week, but by the voyage. That meant that the quicker we completed the voyage the better off we were.
One evening, our boat was lashed alongside another which had a friend of mine on board. While our fathers were away talking business, I started to step over to see my friend but fell into the gap formed by the curvature of the bows of each boat, and I found myself trapped under the two boats. With my hands above my head, I desperately worked my way to the stern, under water, of course, and as soon as my head appeared above the surface, my friend pulled me out. But I was nearly a 'goner'. All my bad past, and my good past as well, flashed through my mind, and I could see my parents as plain as I can see you at this minute. I wrung the water out of my clothes, and put them out on the line to dry the rest. When my father got back he remarked; ' Oh, Willum's been in the water', but I never told him how nearly he had lost his son forever. I have been in the water many times, and although I worked on it so long, I cannot swim, and I don't know that I ever tried much to learn.
Long Stoppage
On another trip to the Midlands, we were held up by an unplanned stoppage after one side of a steep cutting subsided into the canal. As clearing the blockage was expected to take two weeks, my father said: 'Willum, you will have to come back home, but you will have to walk'. He would not think of paying the train fare of course. So we started off at 7am and we walked every step of the way back to Chalford, where we arrived at 6.30 the next morning. When we started of course, I was running backwards and forwards across the road, and my father said: 'Willum, thee bist making dog's miles of 'em but thee'll be glad to make short 'uns before thee gets home'. When I got to the Air Balloon at Birdlip, I was crying, my feet were bleeding but my father was not so 'mamby pamby' as these days. When we got to Bisley, father did suggest I had better go to the police station and stop there, but that didn't appeal to me, and when I reached home I could hardly shuffle along. It took me some time to recover.
During a very severe winter when I was about 20 years of age, our boat got frozen in the Shallow Lock at Whitminster, and we were there for fourteen weeks without moving an inch. Our horse went into a stable and we spent time at home, but we had to visit the boat periodically to check all was well. At home [near Brimscombe], the ice was so thick that we had swing boats and bonfires on it. When it was at last possible to move, I fetched the horse from the stable, but as we were approaching the boat, the horse stumbled and fell into the water and ice. It was impossible to save it from drowning, and all we could do was to get it pulled out by another horse.
Through the Tunnel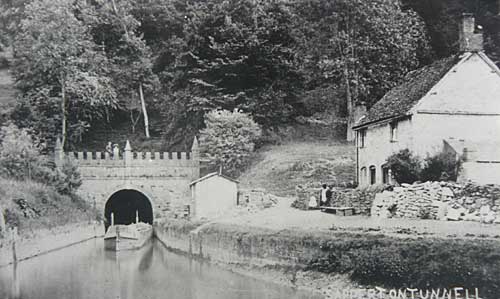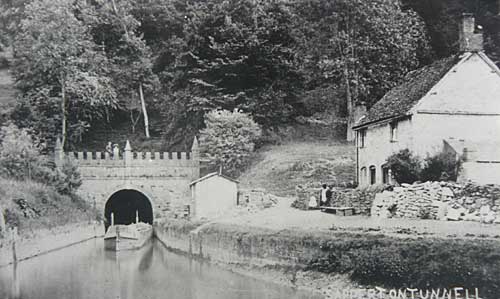 Other trips involved working through the two-and-a-quarter mile long Sapperton Tunnel on the Thames & Severn Canal. We used to hook planks across the bow of the boat, lie on them with our legs over the side and then cross one foot over the other along the sides of the tunnel, forcing the boat forward. There was also another method. In the tunnel wall there were small cavities here and there, and a pole thrust into these cavities would force the boat along. You had to mind not to miss the hole of course, or else you were in the water. I have pushed an empty boat through Sapperton tunnel in an hour and a quarter.
From the other side of the tunnel, we often brought wood from Pangbourne for Hooper's Mill at Thrupp or Philpotts' Saw Yard at Bourne to make umbrella handles and other articles. We conveyed beech dust from local factories to Calne, Wiltshire, where it was used for smoking bacon, and we took wood for making boxes for the Anglo-Swiss condensed milk factory at Chippenham. We even took stuff to London, picked up more, worked round to Birmingham, and then come home via the Stroudwater Canal. I have also made the circuit in the other direction, and have visited Leicestershire, Northampton and Nottingham by canal.
In later life, as boat traffic declined, Mr Staddon worked as wharfinger at Cirencester and he was involved in managing the water supply and maintenance of the Thames & Severn Canal.