Skew and Haywards Bridges
These two bridges are of dramatically different styles which reflect their different roles and periods of construction. (For sources, see bottom of page.)
Skew Railway Bridge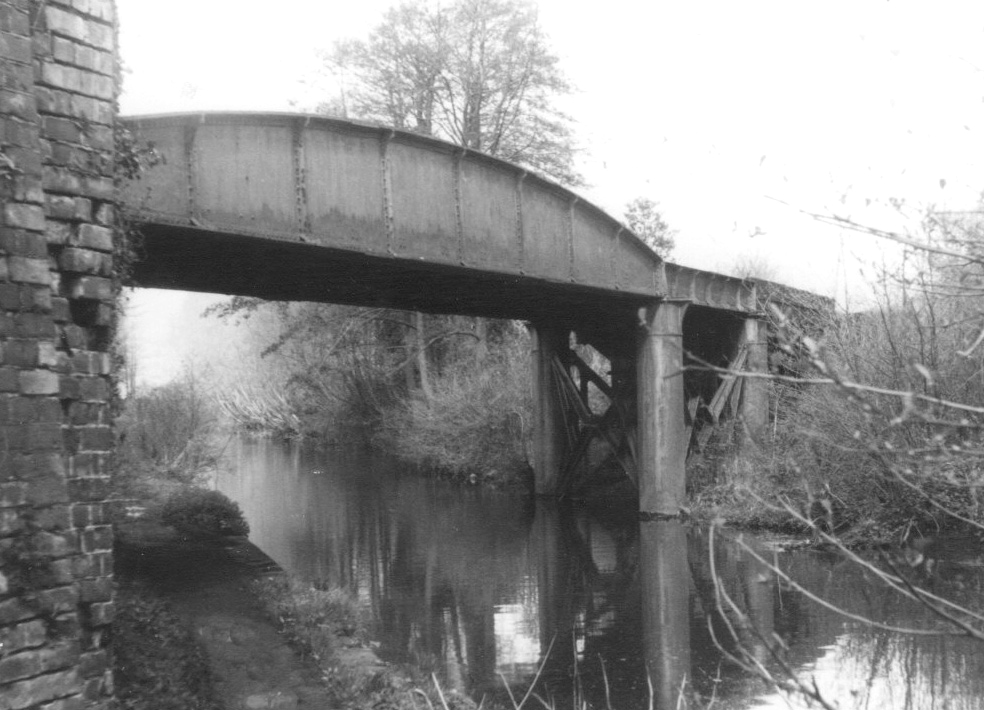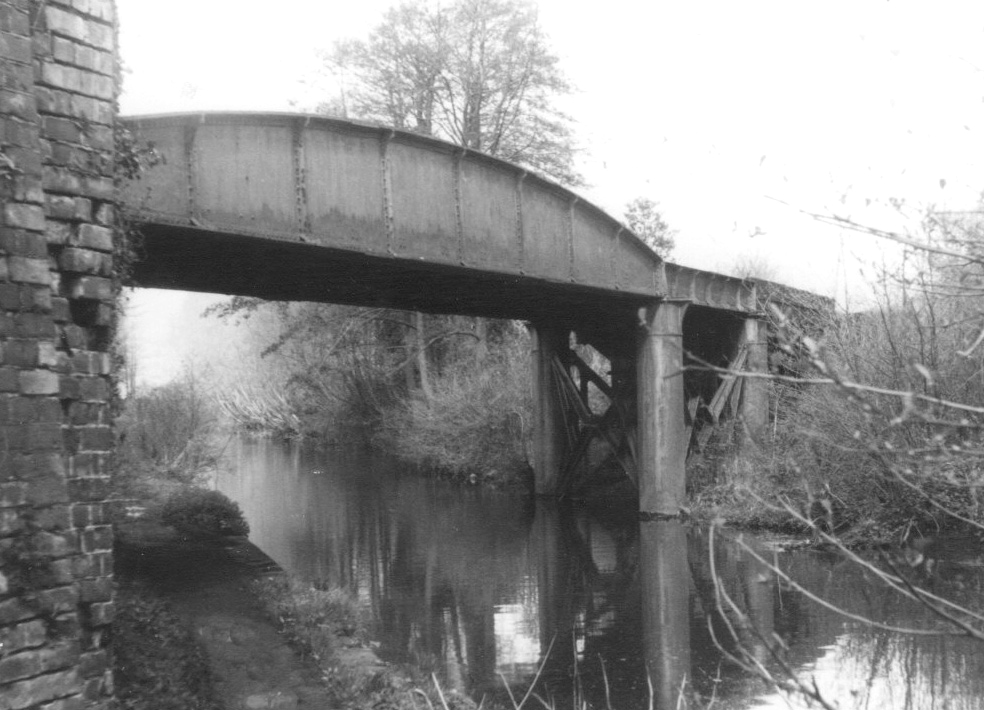 When the Stonehouse & Nailsworth Railway was built in the 1860s, this remarkable structure carried the line across the canal at an angle of only 30 degrees. It was designed by James Ferrabee who ran the Phoenix Iron Foundry at Thrupp on the other side of Stroud.
After the bridge was completed, it was found that the width of the waterway was less than had been agreed, and bargemen complained about delays. Compensation was agreed, but the railway company had run out of money, and it was ten years before the debt was settled.
Meanwhile, the railway took much traffic from the canal, and canal tolls had to be reduced to compete. Passenger traffic ended in 1947 and goods in 1966, and much of the line was later converted to a cycle track.
Haywards Bridge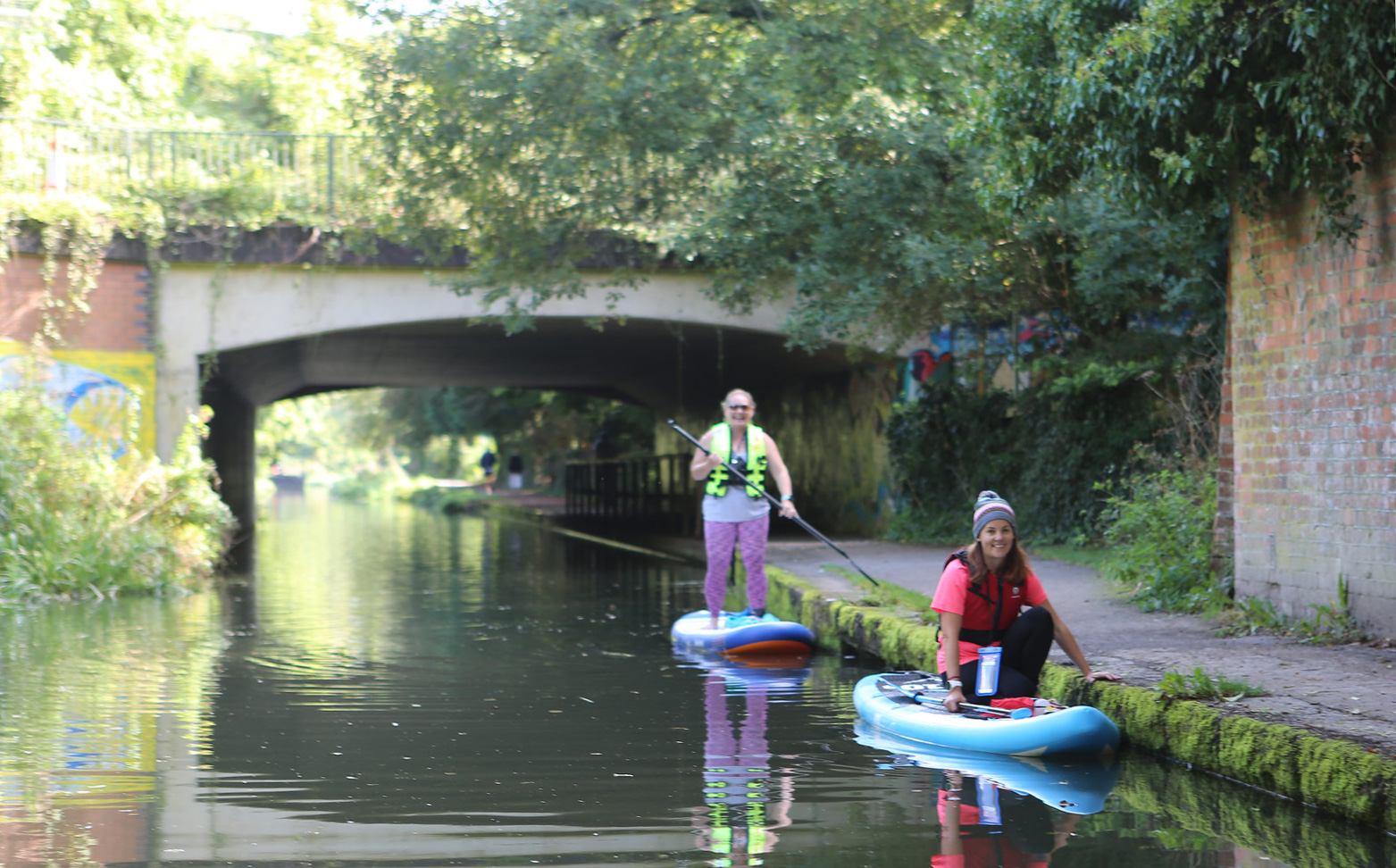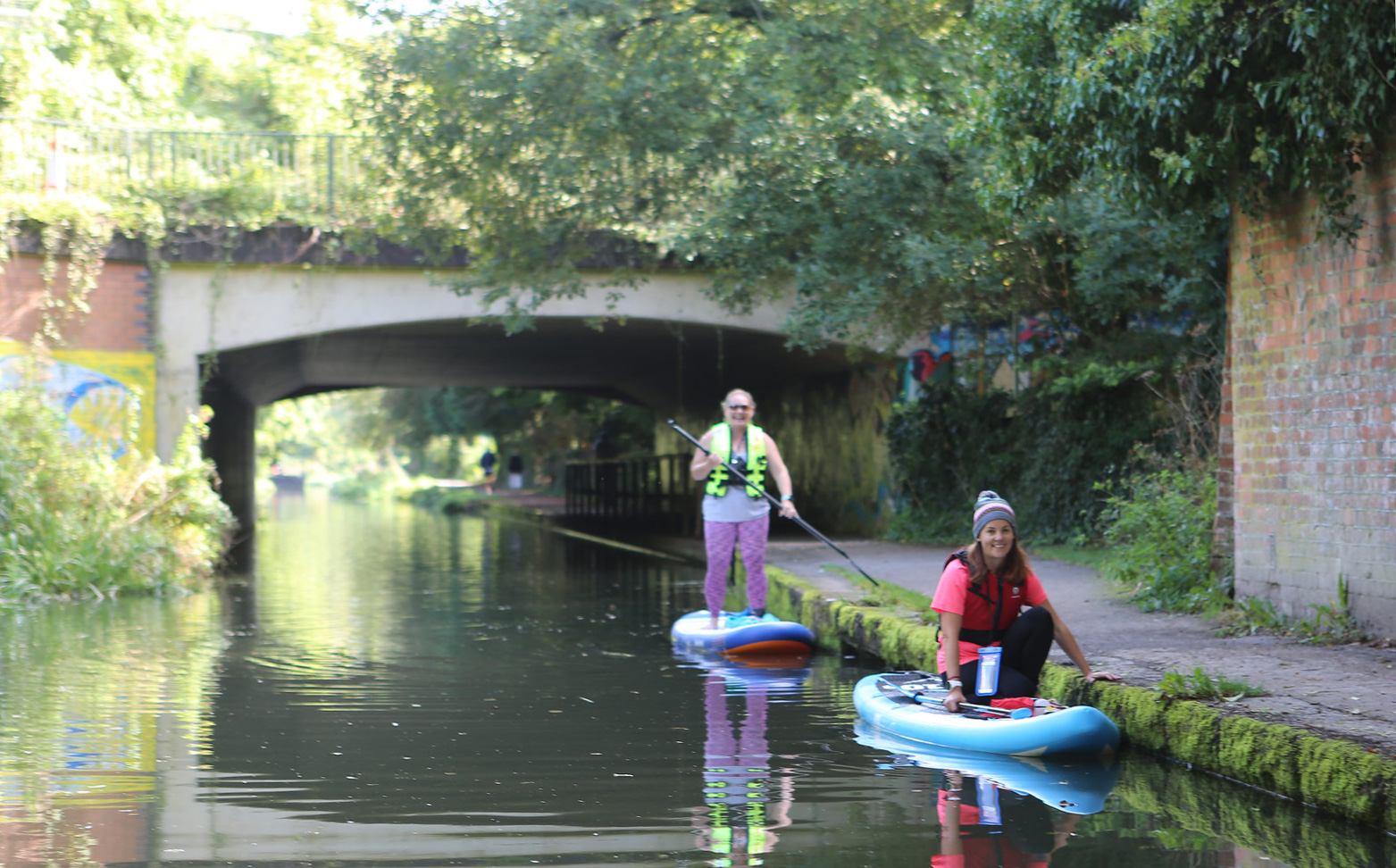 This bridge was built by Gloucestershire County Council in 1992 to carry the Ebley Bypass. By this time, the route of the canal was officially protected and there was no thought of not providing the bridge.
It takes is name from the local area of Haywardsfield.
The wall to the right is part of the southern abutment of the Skew Railway Bridge.
Bathing Station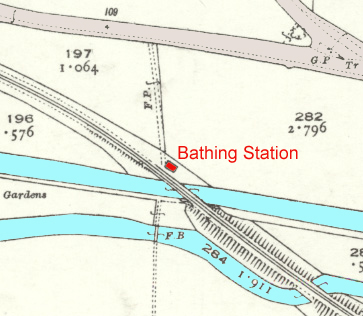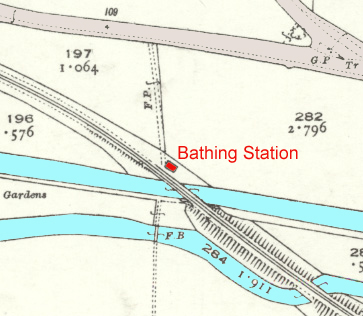 After long discouraging public access to the canal, in 1883 the Stroudwater Company allowed a bathing station to be set up beside the Skew Bridge for the boys of Wycliffe College. Inevitably the agreed conditions were not always adhered to, and two years later it was brought to the headmaster's attention that two boys had been seen bathing out-of-hours and without wearing drawers.
By 1892, the Wycliffe boys had moved elsewhere, and a new arrangement was made for wider public use of the site, including diving and water-polo. One thirteen year old boy soon came to notice for his prowess in the water, both by saving others in distress and by diving from the railway bridge. Stonehouse Parish Council continued to manage the bathing station until 1936.
Sources
For more about the Stonehouse & Nailsworth Railway, see 'The Nailsworth & Stroud Branch' by Colin C Maggs.
Skew Bridge delaying bargemen from D1180/1/5 p427-428.
Judgement re compensation for dalays at the bridge from D1180/1/6 p24.
Date of building Haywards Bridge from Trow Archive Winter 1992.
Start of the bathing station from D1180/1/6 p379.
Boys bathing out of hours from D1180/9/7 p222.
Wider use of the bathing station from Stroud News 25 Jun 1897 p9, 26 Nov 1897 pp3, 9.
End of the bathing station from D1180/1/10 pp.14-16.