Stonehouse Wharf and Bridge
The main wharf serving Stonehouse was close to Stonehouse Bridge, and it later had a railway connection. (For sources, see bottom of page)
Stonehouse Wharf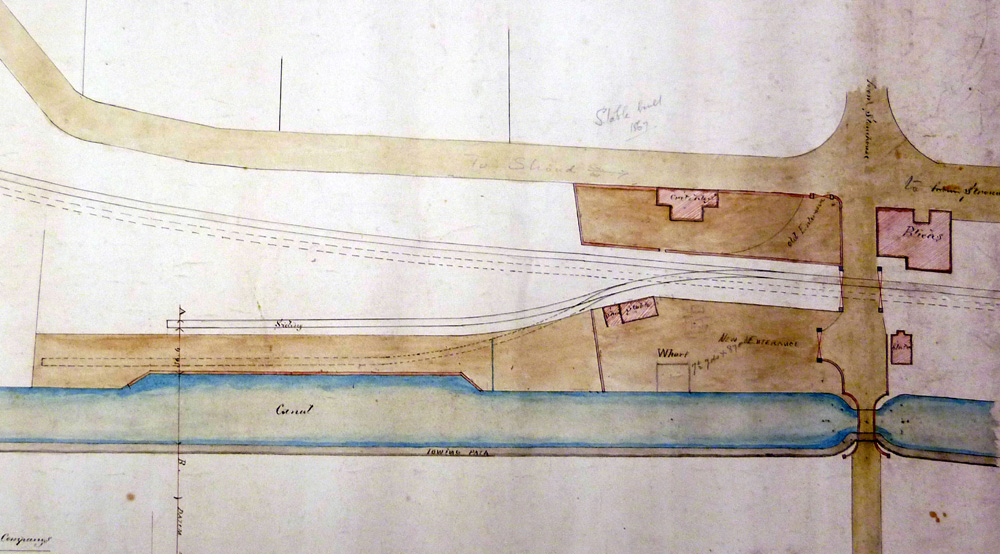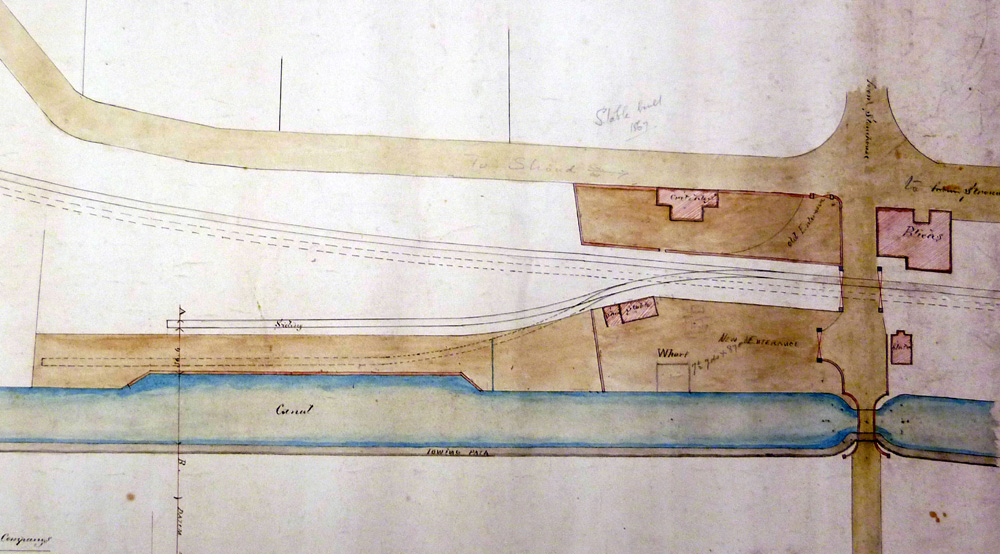 The original wharf was a compact area with a house for the wharfinger facing the main road. The location was referred to in early traffic records as Stonehouse Cross as it was close to an important cross roads. The Ship Inn on the opposite corner was no doubt popular with visiting boatmen.
When the Stonehouse & Nailsworth Railway was built in the 1860s, it cut the wharf into two parts, and the railway company provided additional land to the west and built a lie-bye where barges could unload without obstructing passing traffic.
Stonehouse & Nailsworth Railway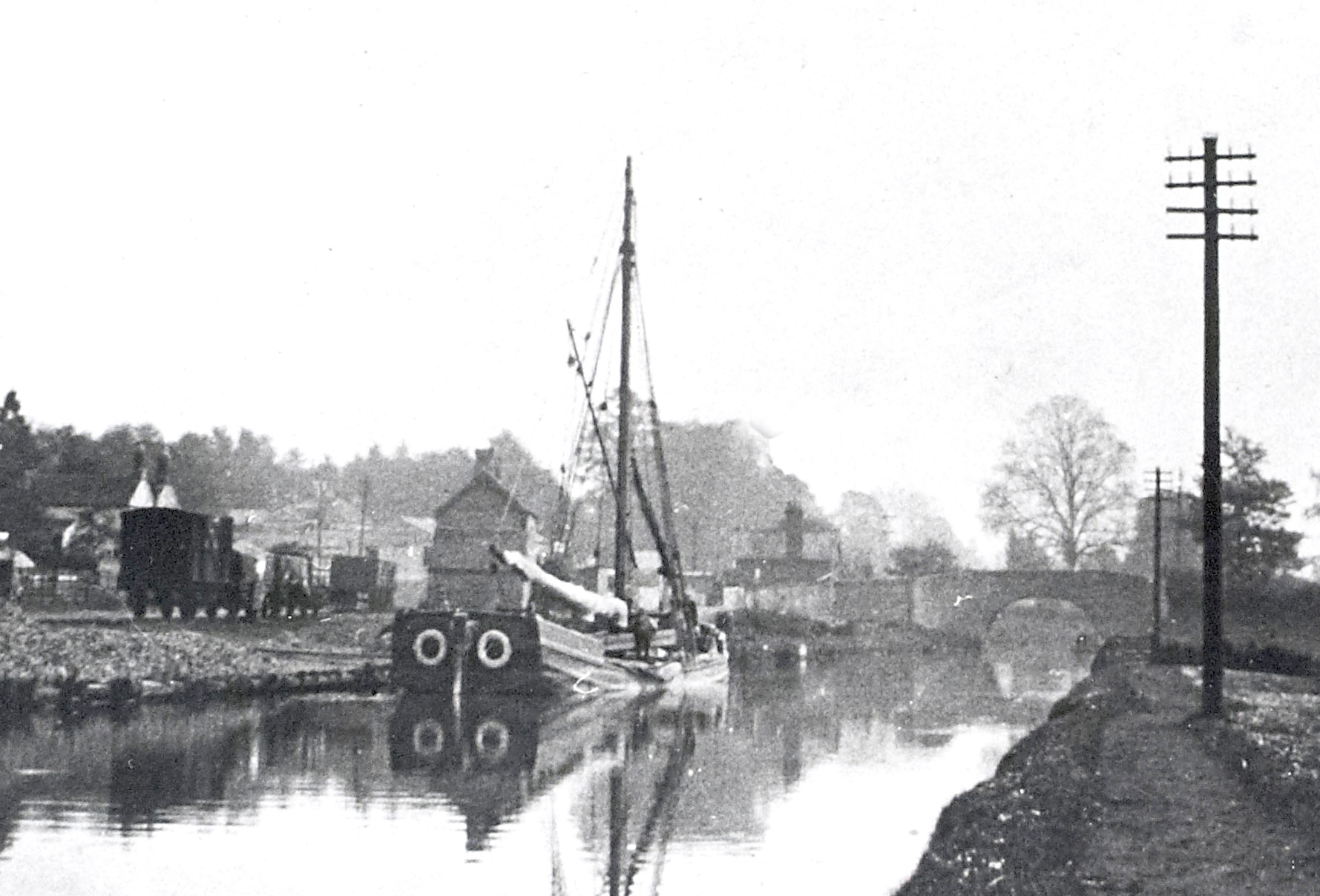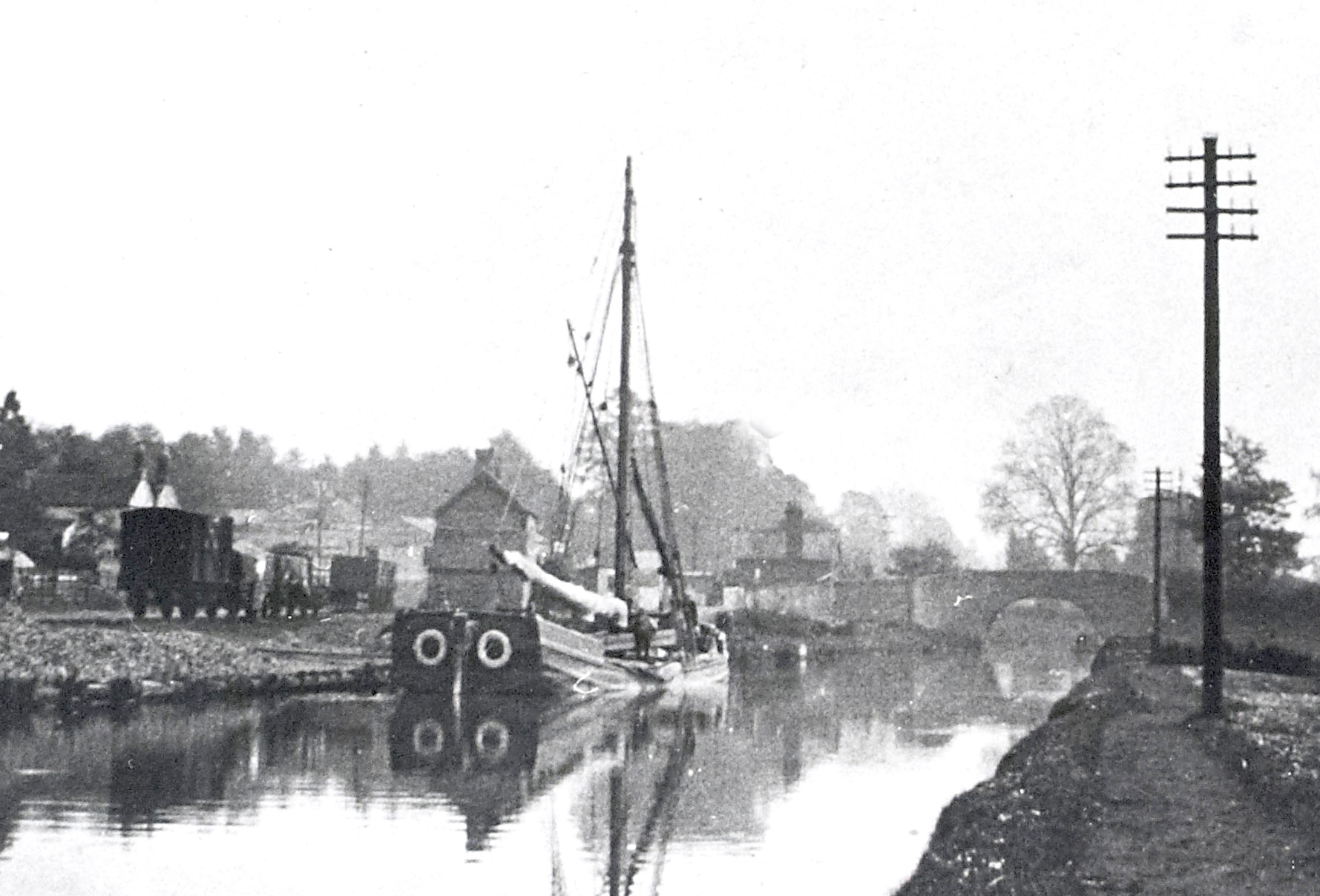 The railway opened in 1867, and it immediately had a significant effect on canal traffic. The Stroudwater Company tried to compete by reducing tolls, but the weight of goods carried on the canal in the year after the railway opened was 23 per cent less than the previous year, and this was never recovered.
Road traffic in the area was also affected as each train movement required level-crossing gates to be closed very close to an important cross-roads. Delays were particularly bad if any wagons had to be shunted into or out of the siding. Passenger traffic ended in 1947 and goods in 1966, and much of the line was later converted to a cycle track.
Stonehouse Bridge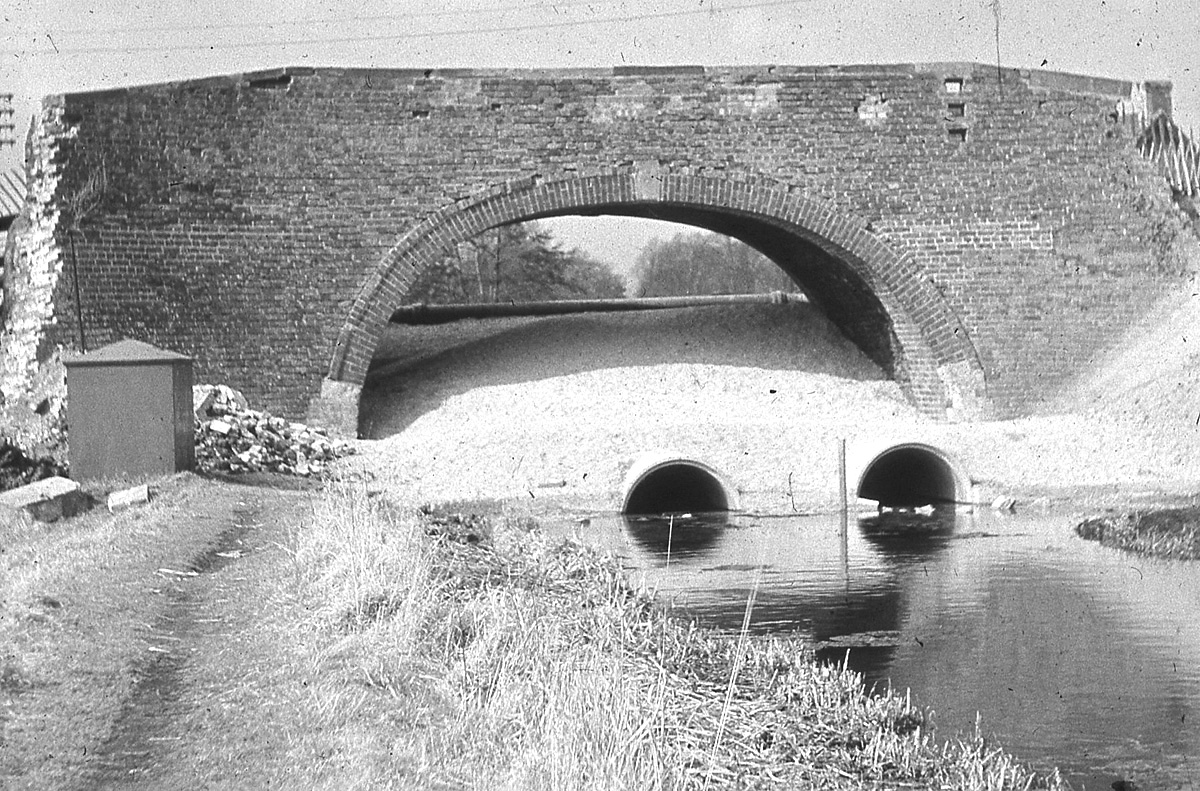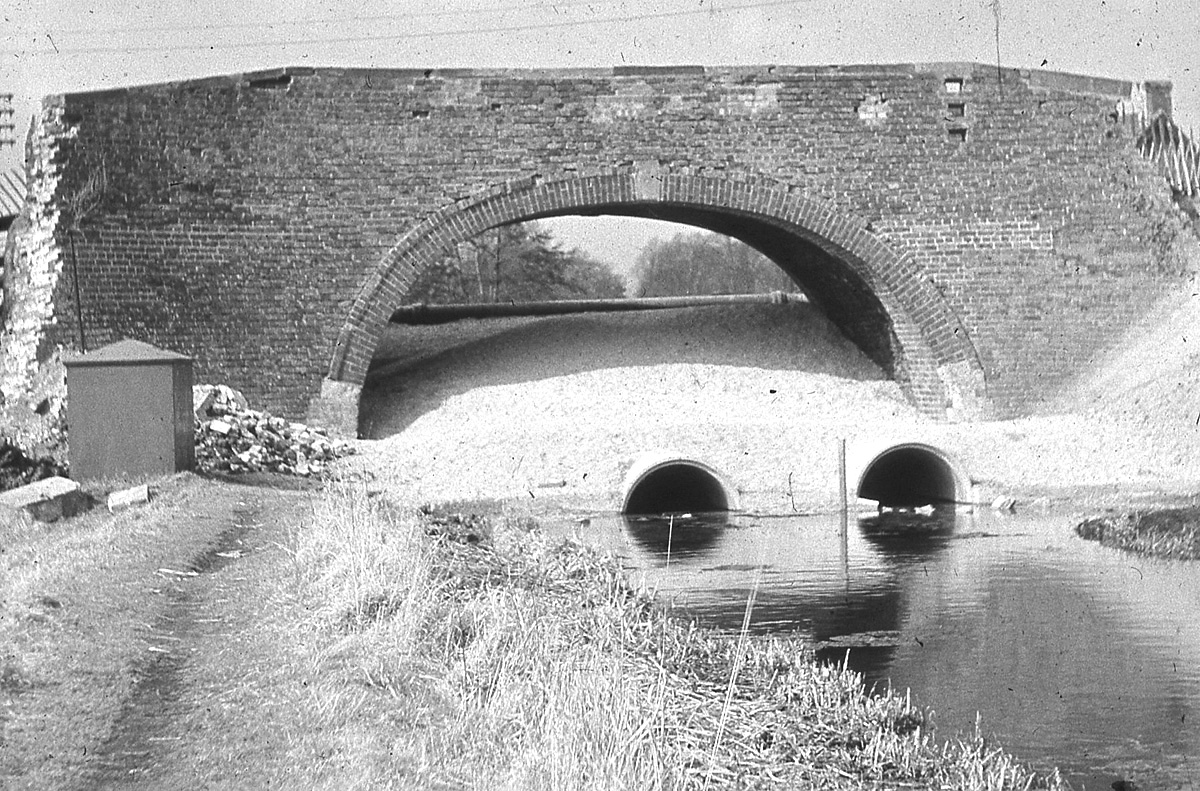 The original hump back bridge to the east of the wharf carried a road to Bridgend Dye Works, Stanley Downton Mill and on to Leonard Stanley. It was also known to road users as Downton Road Bridge.
As traffic increased in the twentieth century, there was growing pressure to flatten and widen such bridges, and this became a prime reason for closing the canal in 1954. The image shows the bridge being replaced by a causeway with pipes through it to allow a flow of water. This causeway was replaced by the current bridge in 1999.
Stonehouse Regatta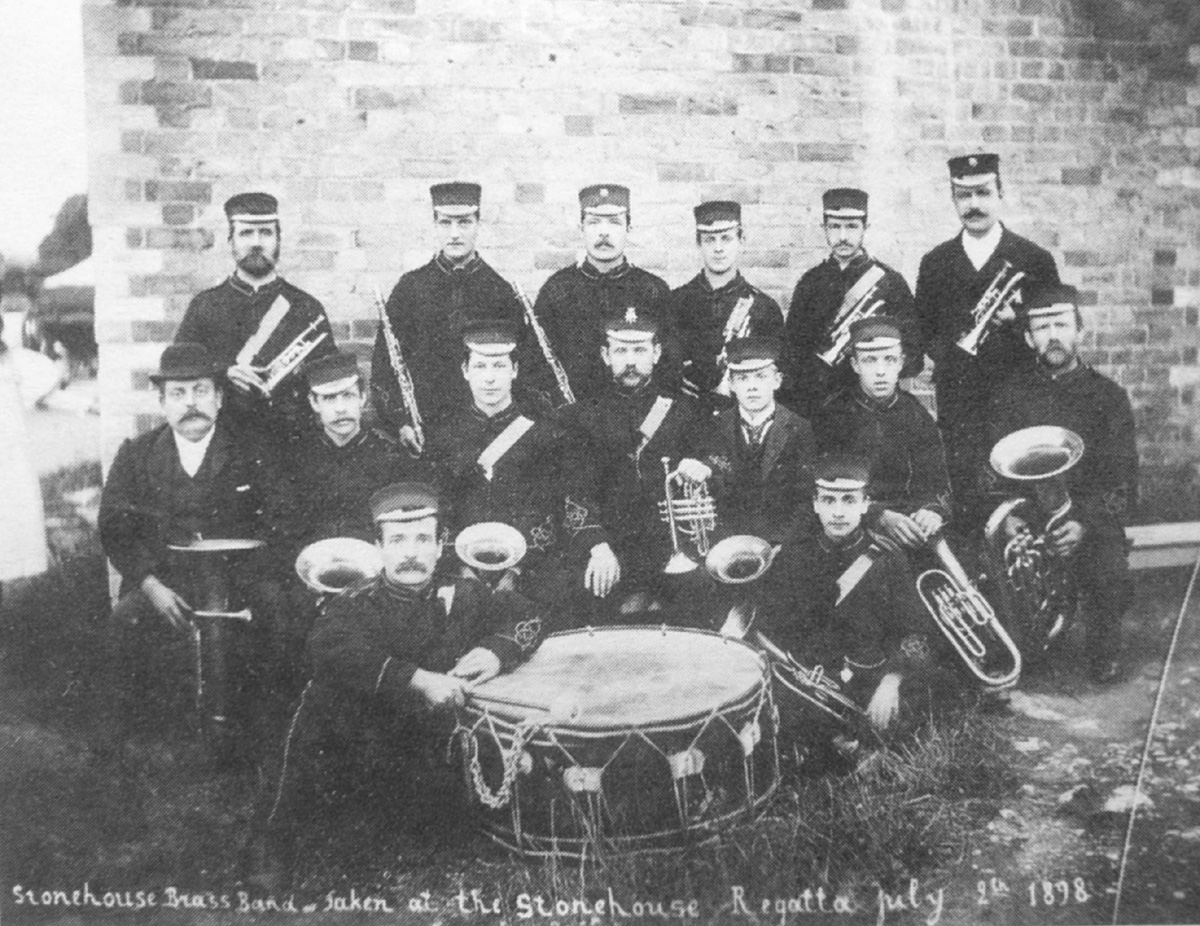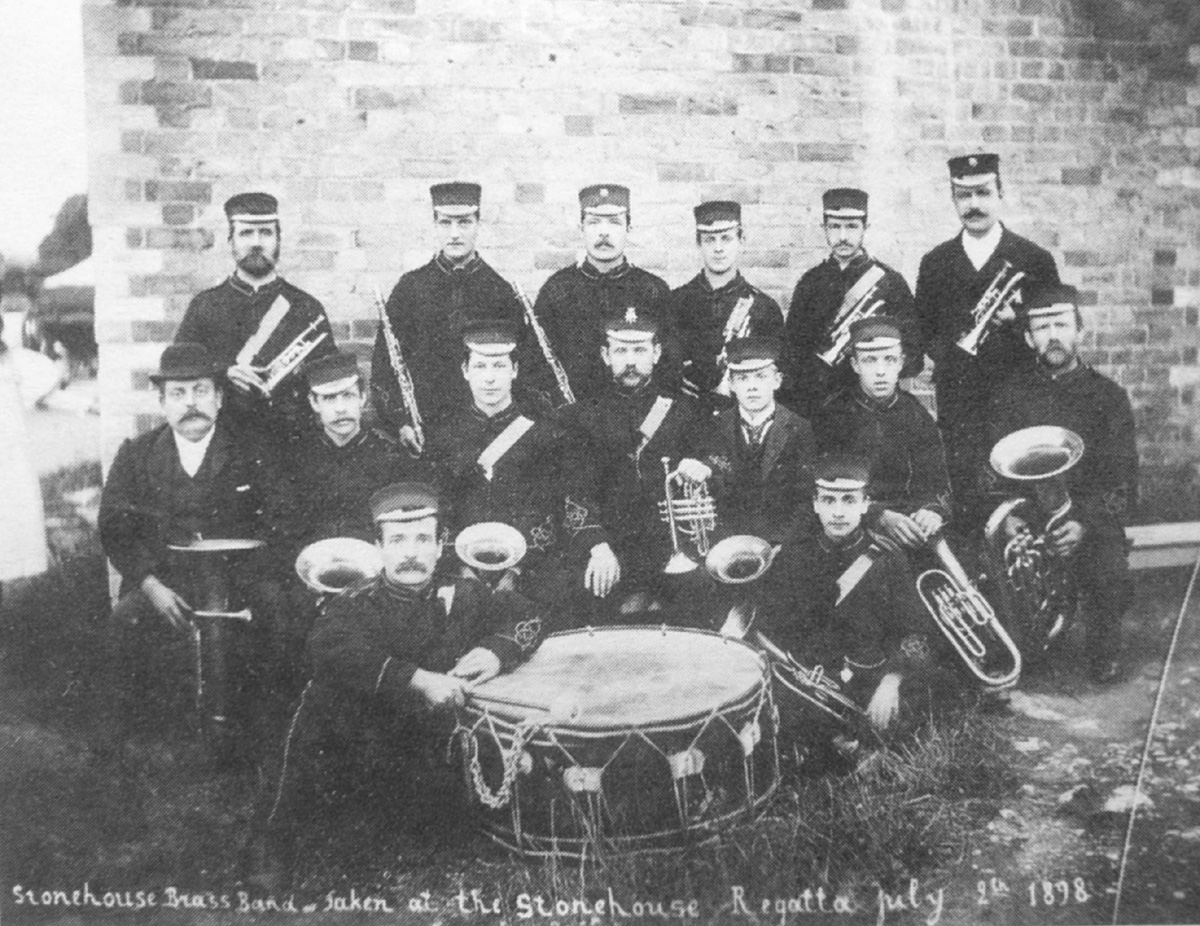 In the 1890s, the landlord of the Ship Inn organised a series of aquatic events for the public at Stonehouse Wharf with musical support from the Stonehouse Brass Band. The events featured sculling, canoe and swimming races for valuable prizes donated by sponsors.
Other activities included a water polo match, a duck hunt and a climbing the greasy pole competition. Swings and shooting galleries were also available, and one year a large number of 'Bovril' bombs were discharged. When fired, these distributed many small paper discs far and wide, one of which entitled the finder to 10 shillings worth of Bovril. For more about Stonehouse Regatta, visit Stonehouse Regatta.
Sources
For inrormation about who traded from Stonehouse Wharf, search this website for 'Stonehouse Wharf'.
For more about the Stonehouse & Nailsworth Railway, see 'The Nailsworth & Stroud Branch' by Colin C Maggs.
The effect of the railway on canal traffic was extracted from D1180/4/30 & 31.
Date of building the current Stonehouse Bridge from plaque on bridge.