Nutshell Bridge and Buildings
The cottage and house built into the structure of Nutshell Bridge form a notable sight along the canal towpath. (For sources, see bottom of page.)
Nutshell Bridge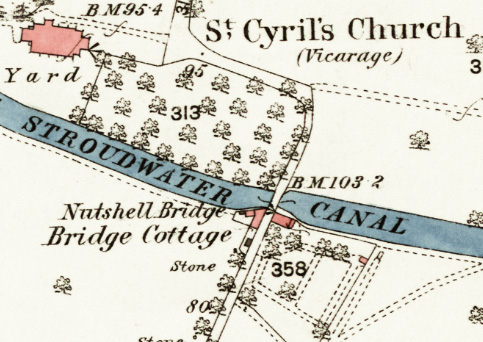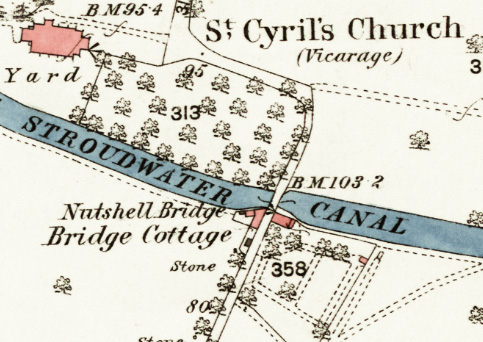 This bridge was built in 1778 to carry an existing private track between Stonehouse church and Stonehouse Lower Mill. Because of the steep slope to the south, the embankment for the road needed to extend further than usual.
When buildings were constructed tight against both sides of the road embankment, a tunnel was formed through the embankment to link the two structures together. Access from the canal to the mill was via a track to the east, part of which is now a public footpath.
Nutshell Cottage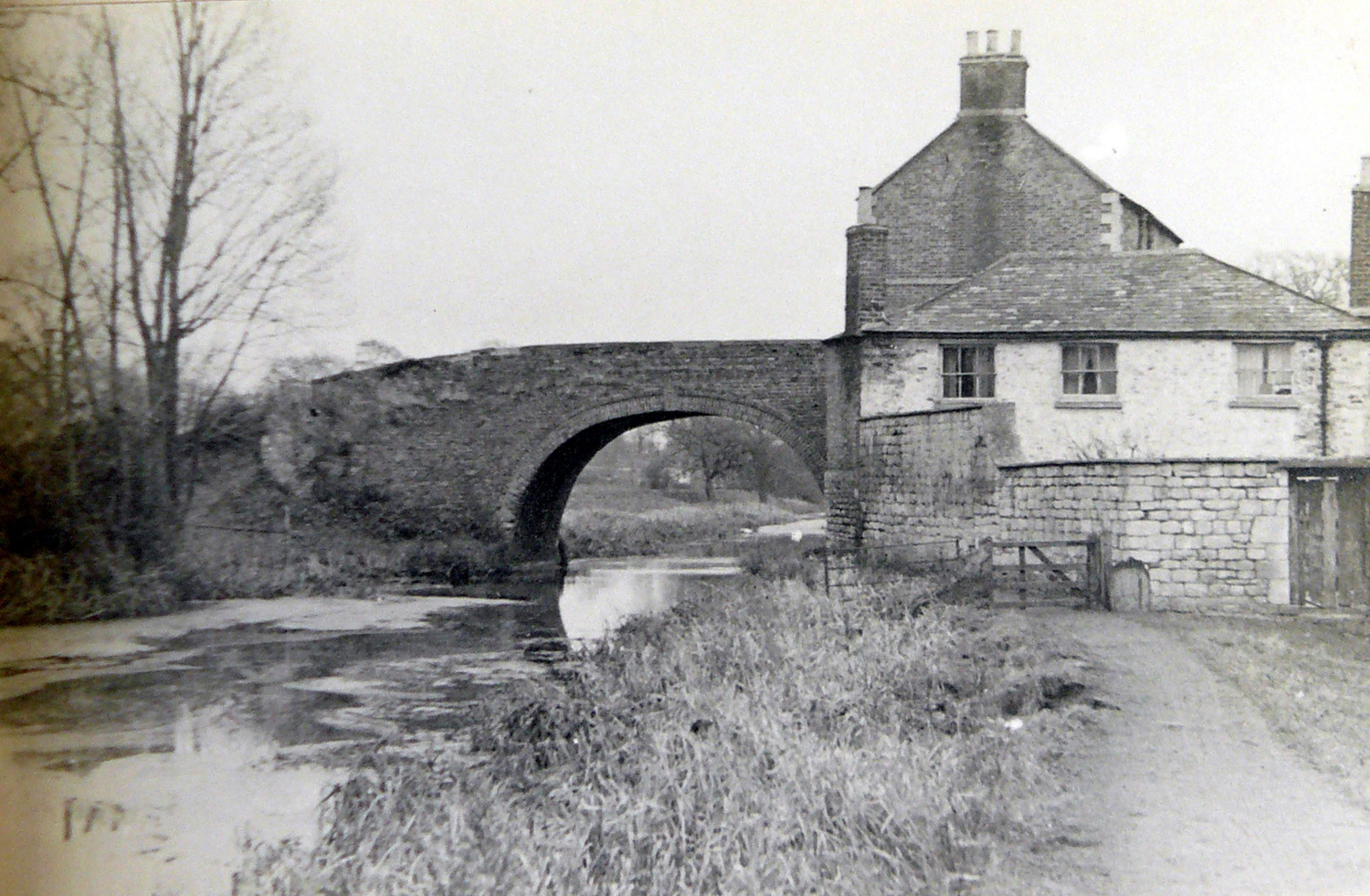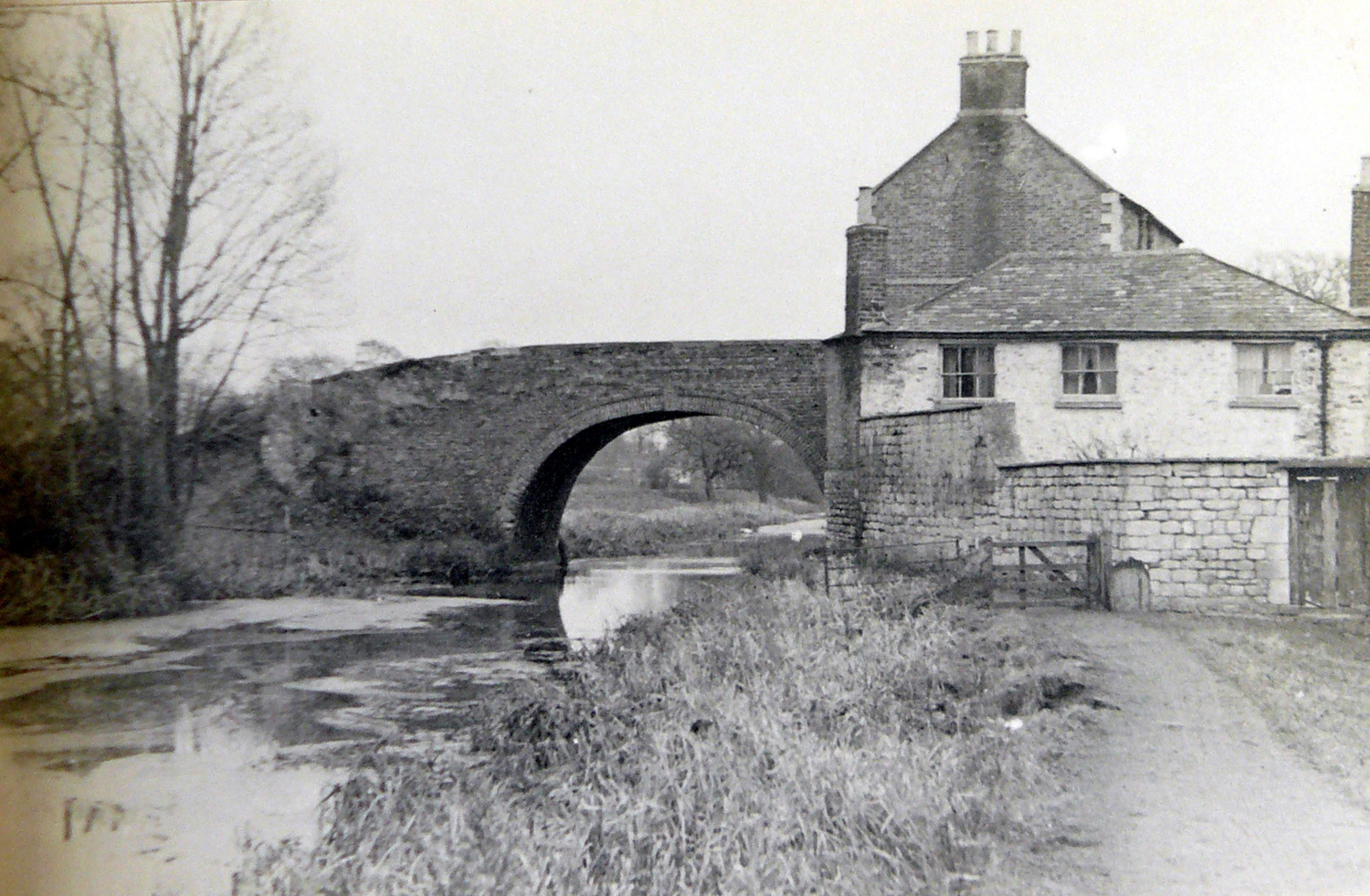 The old part of this building is evidently the cottage that mill owner Edward Hill had built by 1803 'below the bridge', and two years later he also had a warehouse on the 'upper side of the bridge'.
By 1807, however, Hill had to sell all of his property to pay his debts, and his warehouse is not mentioned again in the records. However, traffic records continued to refer to the location as Mr Hills Bridge for many more years.
The corner of the building beside the towpath shows deep wear marks from the ropes of passing horse-drawn boats and barges.
Nutshell House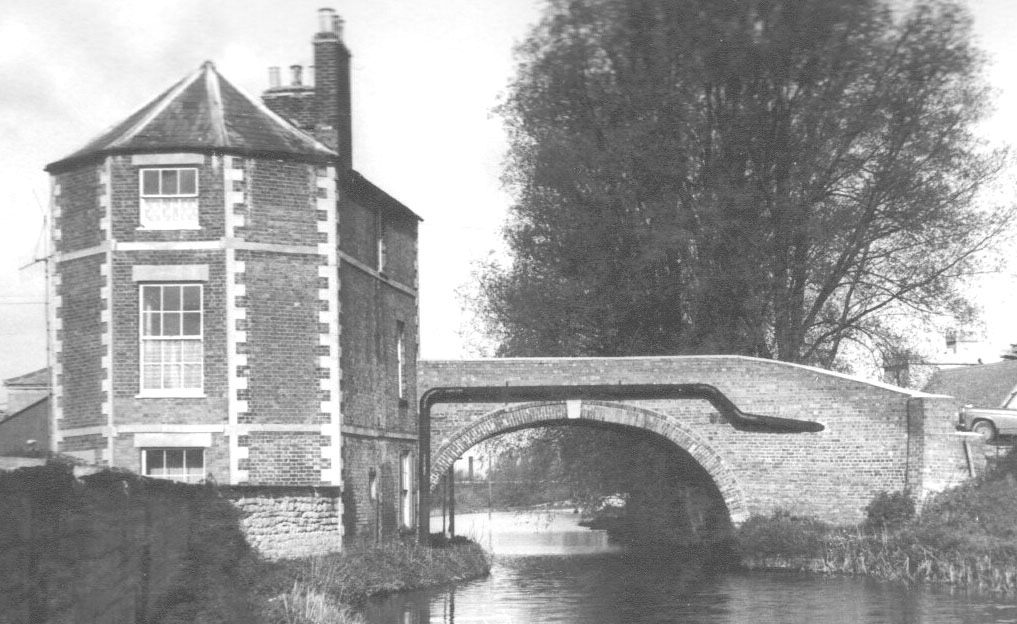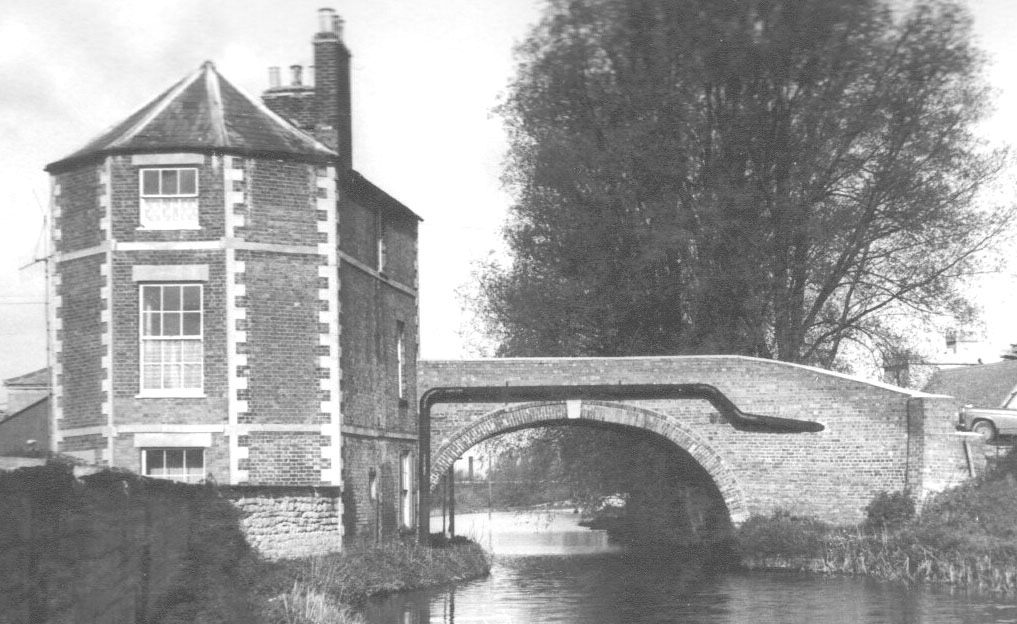 The structure of this building suggests it was originally a warehouse (or some other form of industrial building). It was apparently converted to a house by 1827 when this date was carved into a brick in the chimney overlooking the canal.
Early census returns only record one family at this location - suggesting both buildings were linked by the tunnel through the embankment to form one housing unit. From 1881, however, census returns record two separate families, indicating that the connecting tunnel had been blocked.
A wind vane on an outbuilding in the grounds of Nutshell House depicts the silhouette of the house and bridge.
Stonehouse Lower Mills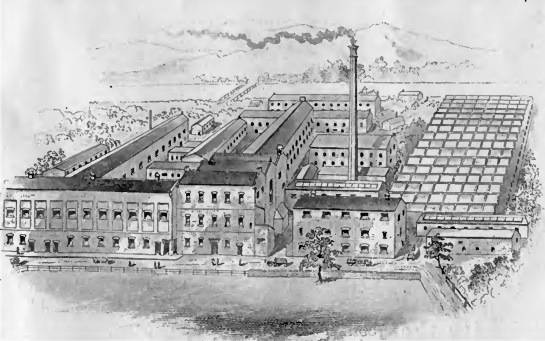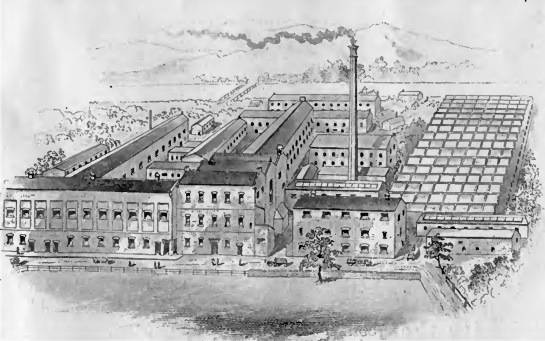 The road over the bridge runs down to the site of a major mill that once made a wide range of fine woollen cloths. Originally it was powered by the River Frome, and later it became much larger powered by a steam engine (but perhaps not as large as the illustration suggests).
After cloth production ceased in 1904, most of the buildings were demolished, but that on the left of the picture has survived and is now part of Stonehouse Paper & Bag Mill Ltd.
Sources
Building the cottage and warehouse from D1180/1/2 p356; 1/3 p16.
Date on chimney noted by the owner.
For more information about Nutshell Bridge, Cottage and House, see Stonehouse History Group Journal Issue 10, 2023.
For attempted sale of Stonehouse Lower Mills, see Gloucester Journal 24 Sep 1904 p8.