Saul Dry Dock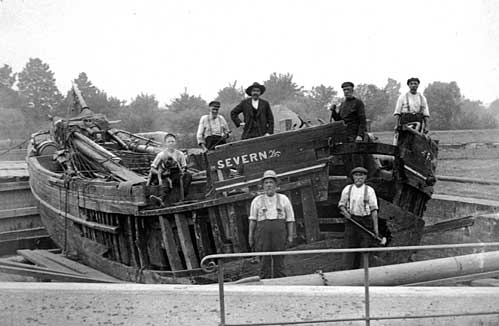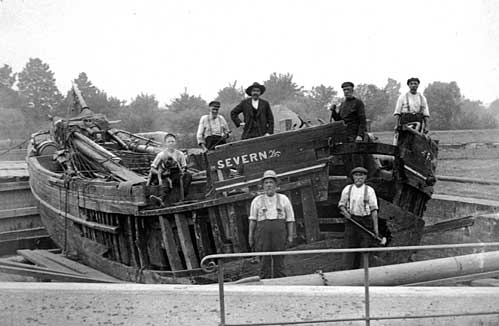 The dry-dock, cutting across the southern corner of the Junction, was built in 1869 for repairing coastal vessels. The image shows major work underway on the hull of the trow Flower of the Severn. The dock originally had opening gates at both ends so it could be used to allow a steam dredger to pass through to the Stroudwater Canal once a year, as the original canal entrance was not wide enough.
The land to the south of the dry dock developed as a boat building and repair yard, and that activity has continued. The boat house to the east was built to shelter an ice-boat and is now used for boat maintenance.
The area around the Junction has become a popular leisure destination with a visitor centre run by the Cotswold Canals Trust, the Stables Cafe and activities associated with the R W Davis boatyard, Wycliffe College Boat Club and pleasure boats on the move.