Cargoes and Traffic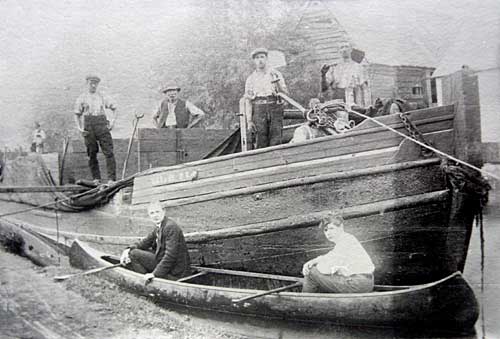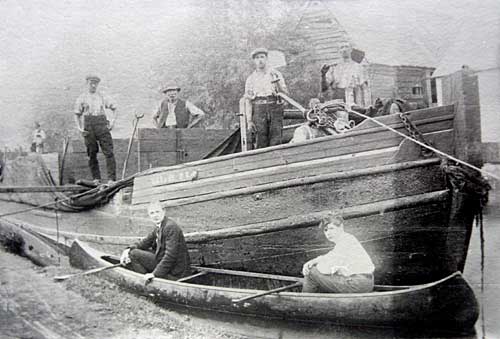 Most cargoes carried on the Stroudwater Canal comprised a single consignment of a bulk material such as coal, road stone, grain or timber. In the early days, some barges ran regular services to and from Bristol carrying multiple consignments of all kinds of goods.
Bulk Cargoes
Severn trows and barges typically brought grain, timber and road stone from Bristol, coal came from Newport, Lydney and Bullo Pill, and road stone from Chepstow. Most of these barges travelled empty on the outward voyages.
Narrowboats brought coal, bricks, road stone, salt and metal products from the Midlands and often carried timber on the outward voyage. Smaller barges and narrowboats traded to places along the Thames & Severn Canal and the upper Thames valley.
Variations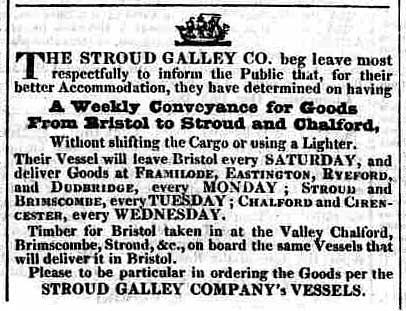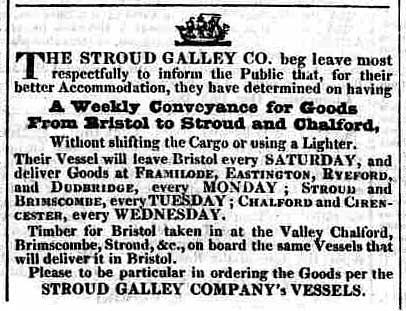 Over the years, there were many variations from the simplified generalisations in the paragraph above. In the early days, barges brought coal from Shropshire and from Stourport, but these declined in the 1830s when narrowboats came into general use. Some vessels ran regular services to and from Bristol carrying multiple consignments of all kinds of goods (often referred to as 'sundries'), but this traffic suffered strong competition from the railways. The image shows an advertisement for a regular trader to and from Bristol.
In the third quarter of the nineteenth century, there was much traffic bringing grain from Bristol and Cardiff to the mills in the Stroud valley and returning with flour. In the 1890s, trips to Bullo declined, and it became more common to load coal at Sharpness that had been brought by rail across the Severn Railway Bridge. Boats bringing coal from the Midlands occasionally also loaded a ton of salt. Some narrowboats travelled as far away as Herefordshire, Lancashire, Leicestershire, London and Wiltshire.
Cargo Handling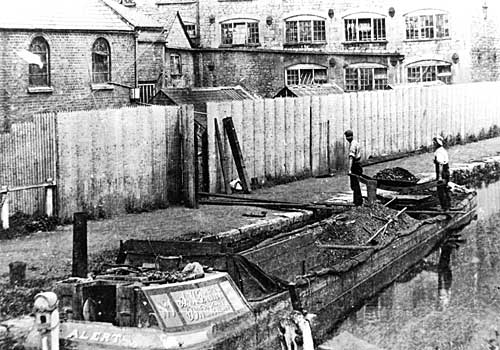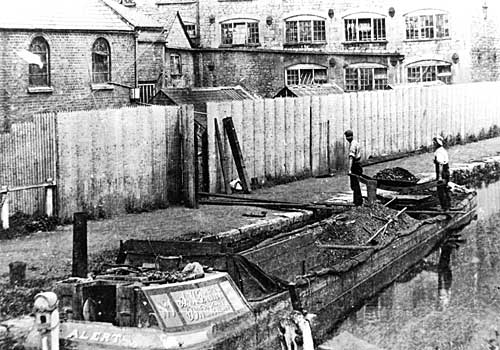 Loading and unloading cargoes mainly relied on manual labour with a few simple aids such as a barrow, a basket and/or a block and tackle. The image shows coal being discharged at Brimscombe using a hand barrow.
Vessel masts that had been lowered to pass under bridges could be set up again to rig a derrick for cargo handling. Some wharfs had a crane for lifting particularly heavy items. Most wharfs had a weighing machine for checking the weight of cargo delivered. At the main wharfs, a wharfinger supervised the operation of the weighing machine and the crane, recorded cargoes in transit and maintained the tidiness of the temporary storage areas.
Relevant Archives
Information about Cargoes and Traffic during the operational period up to 1941 can be found by searching the Minute Book and Letter Book pages in the Archives section of this website. Additionally, a list of relevant documents that can be consulted at Gloucestershire Archives can be found in the Subject Listings page under the heading Cargoes and Traffic.
Found in the Archive
A rather special cargo arrived at Ryeford in June 1822 when the barge Sisters from Worcester, owned by Ames, delivered a steam engine weighing 48 ton 7 cwt - evidently on its way to Stanley Mill. (D1180/4/4)