Working with Other Organisations
The Stroudwater Company archive includes much information about other organisations. The special relationship with the Thames & Severn Canal Company is dealt with on a separate page, and this page summarises relations with other canal companies, railway companies and utility companies.
Gloucester & Berkeley Canal Company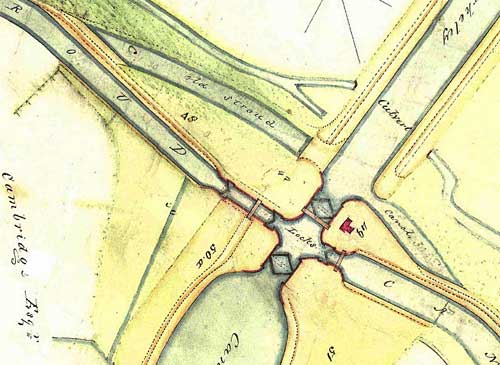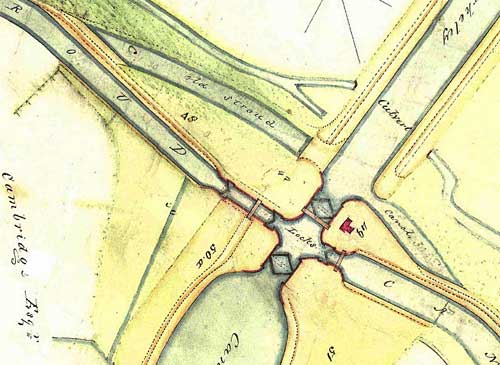 The building of the Gloucester & Berkeley Canal across the line of the Stroudwater Canal in the 1820s was a major engineering achievement and created a unique intersection of two independant canals. It was attended with much correspondence between the two companies, and they went on to share a junction keeper who recorded vessels passing from one canal to the other.
The two companies also co-operated on feeding water from the River Frome at Whitminster through a length of the Stroudwater Canal to provide a major source of water to the Berkeley Canal. As part of this arrangement, the Berkeley Company agreed to dredge the relevant length of the Stroudwater Canal, and this led to much correspondence over the following years.
Local Railway Companies
The Stroudwater Company kept a close watch on all railway developments that might affect their business, and they sometimes petitioned Parliament against particulary worrying projects. A proposal to build a horse-drawn tramroad from Framilode to Brimscombe in 1825 forced the Stroudwater Company to reduce tolls, and this was sufficient to stop the proposal going ahead.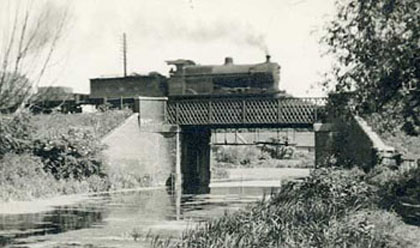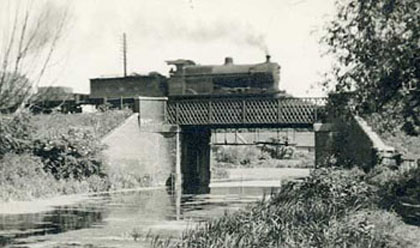 The image shows the bridge where the Bristol & Gloucester Railway crossed the canal at Stonehouse in the 1840s, causing a brief dispute.
The construction of other lines, particularly the Stonehouse & Nailsworth Railway (in the 1860s), caused much more concern, and a legal dispute with that railway was not settled for many years.
Local Utility Companies
Stroud Gas Company laid gas mains under the towpath, Stroud Water Company attached water mains to bridges and the National Telephone Company erected posts along the towpath, each paying wayleave fees for the privilege.
Relevant Archives
Information about Other Organisations during the operational period up to 1941 can be found by searching the Minute Book and Letter Book pages in the Archives section of this website. Additionally, a list of relevant documents that can be consulted at Gloucestershire Archives can be found in the Subject Listings page under the heading Working with Other Organisations.