Property Matters
The Clerk and Surveyor spent much time dealing with the Company's structures, tenants and neighbours, covering topics varying from building maintenance to unpaid rents and from surfacing bridges to lopping trees.
Wharfs and Houses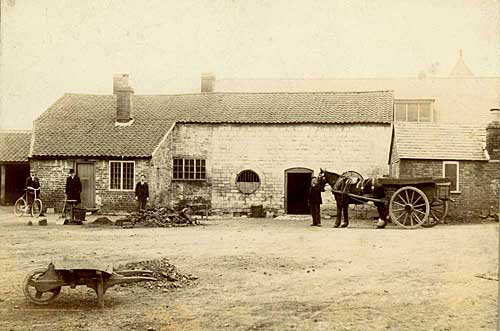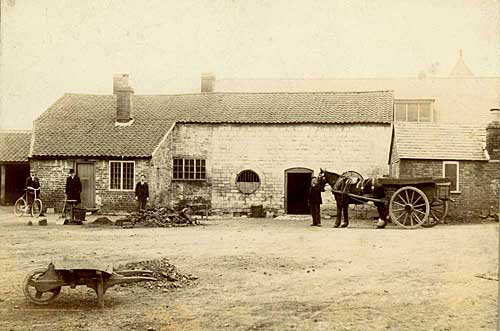 The Company owned Wharfs at Framilode, Bristol Road, Eastington, Stonehouse, Ryeford, Dudbridge and Wallbridge. Most of these had an associated house for an employee or for a coal merchant who was running his own business at the wharf. The picture shows the wharf and house at Dudbridge. Some additional houses were occupied by lock keepers and mintenance men. At Wallbridge the Company also owned the Ship Inn. The Company Clerk administered the tenancies and rent collection, and the Surveyor arranged maintenance when needed.
Bridges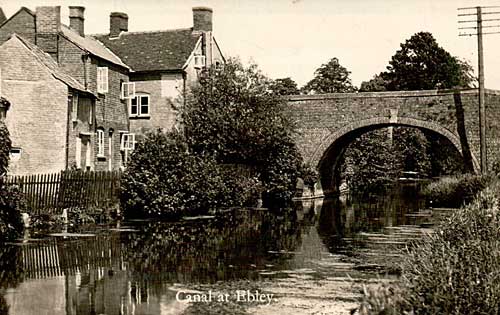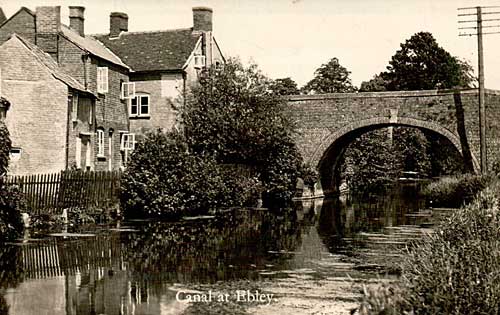 There were over 25 bridges over the canal, most of which the Company was responsible for maintaining. Most of the original bridges were hump-backed brick structures, like that shown at Ebley. As road traffic increased, the hump in the road became a hazard, and some had the height of their arch reduced or were replaced by a swing bridge. The two railway bridges crossing the canal were the responsibility of the relevant railway company.
Neighbours
The Clerk often had to deal with neighbours concerning matters such as access to the towpath, overhanging trees, marking ownership boundaries and sewage seeping into the canal. Road authorities were asked to prevent water washing debris from the road into the canal.
Relevant Archives
Information about Property Matters during the operational period up to 1941 can be found by searching the Minute Book and Letter Book pages in the Archives section of this website. Additionally, a list of relevant documents that can be consulted at Gloucestershire Archives can be found in the Subject Listings page under the heading Property Matters.
Found in the Archive
In 1865, a dozen properties along the canal were identified as sources of sewage entering the canal, and those responsible were asked to install closet vaults forthwith. (D1180/1/5)